Social Media Essay Writing Guide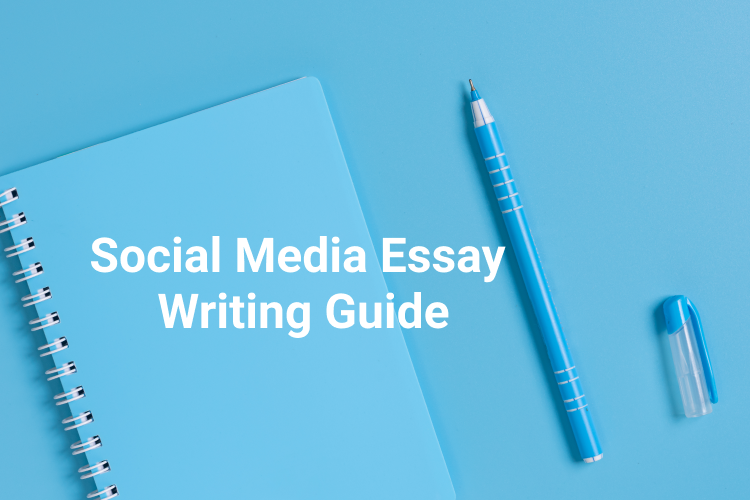 It seems that almost everyone is an active user of social networks today. And this gives us an excellent opportunity to write and publish social media essay. To sing up and be part of the social network is in fashion now. Many people of different nationalities and ages use social platforms. It's hard to imagine life without social networks. Moreover, different social programs, which exist today, help to complete the tasks and reach different aims.
Social media essay is a paper, where the issues of social networks are discussed. By the way, students, who need to write a social media essay, have different ideas. After reading this article, you will know more about this type of academic papers as well as the examples. At the same time we consider the most important topics, which can be used for discussing in essays.
An Ideal Sample
Of course, everyone understands that the essay about social media must be persuasive and quality. But this aim can be reads only if the student knows how to write this type of papers. And our specialists say that it is really easy to deal with social media essays. The student needs to describe the topic persuasively and use appropriate style and methods. As in any other kinds of paper, you should write a strong and powerful thesis at the beginning. And there are some of the best samples for you below.
Does Social Media Influence on Mental Health?
From the first point, social networks have only advantages for their users. But if we think more about it, we will consider some negative sides of them. Specialists from different countries think that there is one common problem. Famous and widespread networks influence on young people too much. The personality of the youth just starts to develop and the mental health of such people is too weak.
If a person has emotional and mental problems, which disturb this person for a long time, the social network can even improve them. And the main nonsense is that almost everyone knows about it. Being an adult, you should prepare your children and tell them about all the hidden challenges. Young users can be damaged mentally using social networks. And the task of the support teams and parents is to take care and protect children from such problems.
As for the most serious dangers, which the users deal with today, it is cyberbullying. Almost young people want to be better among others. Unfortunately, they use social networks to improve their social status and to demonstrate their superiority. In this situation the victims need to earn some positive comments, to ask people to 'like' their photos and to make the situation better.
Social Media Essay: Example of Negative Effects
There are cases when the student has to write about the negative side of social networks. And we also want to provide you with a sample of such social media essay.
…It is believed that the social networks effect on the family relationships most of all. Specialists think that there are different ways of affecting on both parents and children. It happens because the members of the family communicate with each other less, and they spend time on social networks more. Moreover, there is too much information on the Internet, and young people can't realize and deal with it.
Let's agree that it is better to gather in the family circle in the evening and to speak about everyone's day. In spite of this more and more families spend their evenings on social networks. Members of the families lose something that is common, and breakdown can happen inside the family.
We start to worry about people that we see in social networks. We follow their profiles, wait for their photos, try to know more and more about them, and at the same time, we forget about the family. Most people prefer to speak in chats, to send smiles and comment foreigners' photos in spite of spending time with children or spouses.
In this case, we must understand that something goes wrong and change the situation as earlier as we can. Don't forget that only family members and beloved people will help and support you in every situation. Be sure that no one from the social networks will help you.
Pros and Cons: Example of Social Media Essay
One more interesting sample is about advantages and disadvantages of the social platforms. And we want you to pay attention to this example and to take some ideas for your writing.
It is clear that social media is beneficial for the people. Of course, it is the most comfortable way to speak with different people who may live in different countries. But apart from the usual communication, there is an opportunity to send media content everywhere in the world. And this is really great for humanity.
But there is a disadvantage of using social networks. It means that looking for new friends, which you have never seen in real life, you may ignore your loved and real ones. Your family members, close friends, groupmates and pets will not get enough attention from you.
One more problem is that most people refuse to meet with their relatives and close friends because they know their news from social networks. Why do we need to go to the see a sister's newborn daughter, if we can look her photos online? There are lots of people around the world who really think so.
As for advantages, a social network is a brilliant tool for business. The owners of online stores can find millions of clients as well as they can promote their products. But what the owners of local shops need to do? They also have a business, but the owners of online stores can make an advertisement and it will be seen at every point of earth.
Argumentative Essay Sample
The argumentative essay is one of the most interesting types of papers. At the same time it is one of the most difficult assignments. The problem is when your readers have opposite point of view. But we also want to give you an example.
It can't be said surely what will happen with social networks. But the only one thing that can be said surely is that social networks are getting to be more and more dangerous for users, especially for young ones. Parents in different countries apply force to protect their children from cyberbullying.
There are too many thoughts that soon the governments of developed countries will control Facebook, Pinterest, Twitter, and Instagram. And the main problem of any social network is that everyone can have an account. There are millions of people, but if you start to speak with 'bad' person, you have chance to become a victim.
Apart from this, all social networks are best tool for communication and business affairs. There is a list of advantages:
Even if you don't have a local store, you can start your business online. Post quality content, be friendly with your customers and create your brand.
Benefit for clients. Everyone can read others' reviews, to watch videos, to look at photos attentively and to decide whether this product should be bought or not.
Students can learn new languages, follow the marathons, download e-books and use the social networks for education.
You can use the filter and find your target audience.
Just renew the news feed and you will know about everything that happened in the world.
It's easy to keep in touch with relatives as well as make new friends.
How to Find an Interesting Topic
To have an excellent social media essay is too important to choose the right topic. In this way, the potential for research should be combined with the relevant topic. Also, don't forget that you need to show your personal attitude on the topic. Try to find something interesting, but clear to all users. In this way your essay will be easy to read.
If you still have difficulties with finding a topic, you can contact us. Our online writing essay service is always ready to help. Be sure that one of the authors will write the essay for you even if your topic is one of the most difficult we've ever dealt with. We promise that you will pay just for a certain number of words, and the quality of essay writing will please you and your tutor.
Get more info from our insights!
At Paytowritepaper, our main objective is to provide a high-quality assistance for academic assignment of any complexity. Except of writing help, we also share guides to different tasks and other information about student's lifestyles. Check the recommendations and reach our writers if you need any kind of writing assistance!
Get started