How to Write an Internship Report: Basic Rules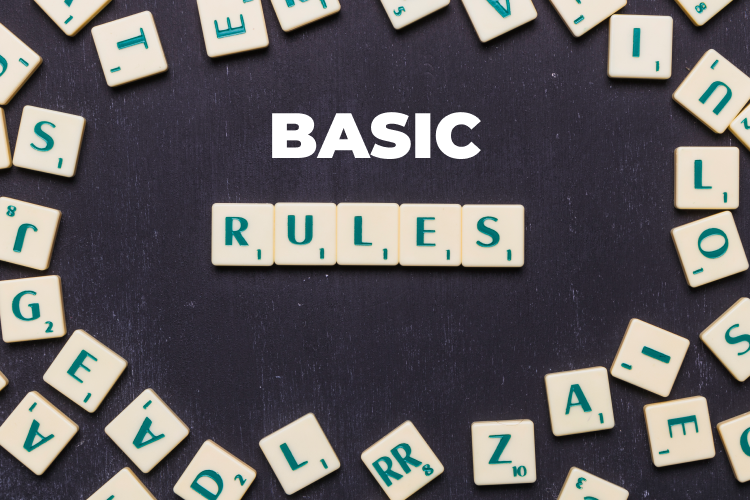 Before we start diving into the topic, let us inform you about some obvious steps to follow
Put your finished work into a binder or a folder, as this is a general organizational requirement
Such components, as a good heading, contents, and a cover page are obligatory
Do not forget to number each page of your report except the first one where the heading is jotted down
The length of the copy may vary, but it is better to stick to a common rule and perform a 10-pages paper. In some cases, if the internship lasted for a day or two you're the number of pages can be reduced to 5 maximum
Provide your text with appropriate vocabulary and see if the word construction lets your text flow easily.
The Overall Structure of an Internship Report
There is a single format the writers have to respect a lot. A well-structured copy can be a keystone to your success so mind it when organizing your report. There is no stable sample that can assure you an advantageous final result. However, here are some critical tips that will surely help you to come up with a professionally looking internship report.
Before proceeding with the formal structure of the report, it needs to be mentioned that each part of the paper must be titled. It means that whenever you move towards a new topic, give it its own heading.
1. Introduction first
The cover page is of high importance for any kind of writing. It renders the main aspects of the work and tells about the writer's background as well. What to focus your attention on when composing a first lead page is the key information. When the title is written down, move further. Think over your actual field of study and point it out as well.
Then it comes to the basics. It concerns the writer's name, some specific data about the crew to help a writer manage the undertaking. Do not forget to highlight the number of people who provided assistance to you and supported you in general. Moreover, it is necessary to mention the name of the educational institution where you were doing your work-study program and the location the apprenticeship was performed.
2. Cover what you have mastered during the internship period
You have to include some information that can specify the area of interest you were engaged into. First of all, mention what kind of activity you were responsible for. Make sure the information you present is credible. Refer to the tasks you were appointed to do. These can be the main ones, but you can think over some additional business you participated in. Share your own noteworthy findings if there are any.
3. Asses yourself first
Now we move on to the central body of the internship report. There is high time you can start pondering about the actual background you have benefited from the study-work program. Think of the peculiarities you have experienced while doing an internship and put them down. Try to keep your thoughts in place. Make sure the text is concise, though an informative one. Refer to the obvious advantages you noticed. There must be lots of them.
Regardless of the scope of good memories, you got through to try to be objective. Think over the aspects you found disagreeable. Perhaps, the things you were promised failed to be the true situation. If the internship didn't meet your expectations, comment on the situation and argue your position. However, placing emphasis merely on the dissatisfactory experience is not the best choice possible.
Be sure to inform your target reader whether the skills obtained are helpful. If so, provide an example of how you can apply it now. In case if you found some experience beneficial, mention it as well. If your thoughts concerning the current aspect are well-organized and reasonably stated, it will surely be appreciated.
Do not write about anything. If the particular experience obtained during the internship is memorable for you, consider it in depth. However, if you fail to specify the peculiarities of the process itself, it is better to be brief and succinct.
4. Give the information about the enterprise you worked for
This is the next part of your paper that concerns the institution where your apprenticeship was performed. This is where you have to focus on the work itself. Try to give the information on the extent of the opportunities provided by the firm. Describe the methods and peculiar techniques you resorted to while working there. Besides, it is possible to assess the approaches used by the company.
5. Frame addition information
This part is dedicated to the illustration of your experience. Exemplify what you have got while performing the apprenticeship. All visual aspects related to the activity you dealt with have to be included here. Perhaps, you designed something or developed a draft of a project, put it into the appendix part of your internship report. It also can be the reports, press releases, or any other kind of written material you performed. If you have photographic materials, make sure to bring them up.
This section is considered to be proof of your successful internship It demonstrates the fruits of your work. If you have nothing to give for instance in this part it must be explained and commented on.
Guidance for a Practical Part
When the whole picture of what an internship report stands for is clear, you need to go to the details of the actual writing.
1. An outline will help you direct your thoughts
Sometimes you can find it difficult to distinguish the most important parts to demonstrate. It happens because there is chaos with your thoughts. To straighten the things out you need a clear-cut outline. Take a separate piece of paper and put down everything that comes up to your mind. When all your thoughts are in the form of a written text, it should be easier for you to determine the central and secondary information. Moreover, it can ensure you do not mess up with the repeated information.
2. Consider the length of your report
When it comes to the length of your report you should be careful. The number of pages for your paper depends on the duration of your internship. If your work-study program lasted for a long time, you feel free to include up to 10 pages to your internship report. If the scope of material you want to cover can't provide you with a 10-page cope, it is better to leave it concise. Otherwise, your paper runs the risk of looking bizarre and pointless.
In any case, for both extensive and short period internships, you have to consult possible requirements related to the number of pages needed.
3. Impartiality means professionalism
To look competent you need to provide your reader with the descriptive example of your work. Be specific and go in detail when describing the experience.
The background you get can be full of surprises that are not always the most pleasant ones. However, in this case, you must be objective. When it comes to the downside of your internship, control yourself. Even if you faced obvious difficulties, you need to argue in favor of such a conviction. Explain what in particular created a bad impression on you.
4. Background information
Any kind of working activity implies communicating among the range of people. When it comes to the internship, you not only have to interact with your colleagues. You obviously need to find a common language to achieve a so-called working climate. Share your insights on this matter. It will demonstrate to what extent you committed to professional and personal development.
Furthermore, you can give your opinion about the people you worked with. If there is something that confused you or embarrassed somehow, mention it but do not overdo it with this kind of criticism.
5. A final overview is a must
This is essential if you want to come up with a first-rate copy. Your checking should be competent. Do not overlook any part of a text. See if there are misspellings or grammatical errors. When you are done with checking on this issue move to the next stage. The text has to be coherent. Check the usage of transitive words. They help your text flow.
Be sure to reread your text several times. It's best if you do it at least a few hours apart. After writing the report, give yourself a little rest and forget about the text. Somewhat later, get back to a paper and review it once more. Thus, you can proofread it with a clear head.
Now that you have these tips you are ready to impress your reader and perform a smooth and well-structured report.
Get more info from our insights!
At Paytowritepaper, our main objective is to provide a high-quality assistance for academic assignment of any complexity. Except of writing help, we also share guides to different tasks and other information about student's lifestyles. Check the recommendations and reach our writers if you need any kind of writing assistance!
Get started