How to Write an Abortion Essay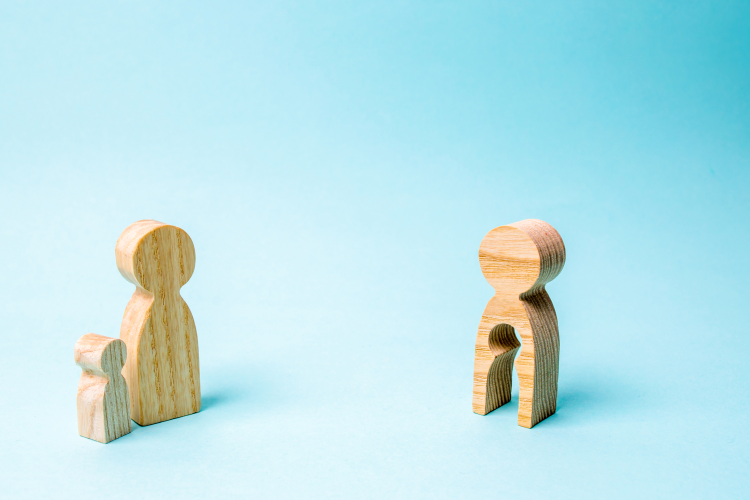 The abortion theme is one of the most controversial and painful in modern society. Besides, it triggers contradictions on social, moral, religious and scientific levels. The public opinion is polarized, the society is divided, and its sides are uncompromising.
The complex nature of the problem makes it one of the common themes of essays. The advantage of this method is not only encouraging to express the idea about this issue. First of all, it urges to learn more about the abortion problem. It is stated that the roots of this social stand are buried in traditions. Thus, the latest information and proved facts on the topic will help the students to form their well-grounded opinion.
Ideas for Abortion Essays
Being one of the most sophisticated problems of modern society, abortion theme has many aspects. It is good for students because they get more freedom to choose the theme of investigation. For example, there are questions of the women's rights or life circumstances which can lead to abortion. One can research health problems connected with abortion cases. Or take any other question for discussion. There are huge studies with millions of words dedicated to the problem. It is understandable, that a student's essay is usually about 500-800 words, so, it is better to concentrate on one aspect. But the author can research the topic more.
Let's list some of the themes for you to choose the most suitable one for the abortion essay:
What are the most often reasons for abortion?
How strong is the impact of religious views on public opinion about abortion?
How does society deal with abortion?
What do the feminists think about abortion?
What are the consequences of making abortion illegal?
Which rights should spouses have when there is a need to decide about abortion?
What are the stereotypes about women going to perform the abortion?
How is the teenagers' pregnancy problem connected with the abortion problem?
What are the justified reasons for abortion and counter pleas?
Does the right to perform an abortion belong to general human rights?
What are the impacts of making abortion on health?
What are alternatives to doing an abortion?
There are many other themes and aspects of this serious problem. You may choose something completely new when you research the theme. Or, you can offer to have a look at the traditional case from the new angle.
How to Write an Essay on the Abortion Problem
Define the Main Idea of Your Essay
The first thing you need to do is to choose the theme of an essay. You need to understand what you will write about and why you want to talk about that theme.
If there is a list of topics, you can choose one from that list. If they give you only the general concept, think of its separate aspects. You are supposed to offer your vision of the problem, thus, take the topic where you can present it.
One can't know everything, so, choose the aspect which interests you. It is easy: you will have to search for the information and dig into the informational sources. Make your research interesting for yourself. It will help you to compose a great essay to impress your readers.
Run a Research on the Abortion Theme
Search for facts. The abortion theme is painful and provocative by its nature. In any of its incarnation it will cause a reaction from the audience, so, get facts, not an assumption.
Find the statistics with exact numbers and dates to illustrate the trends.
Refer to official and reliable sources of information. For example, they can be scientific investigations made by well-established universities.
Talk to the people who support or oppose abortion and listen to their arguments. If they let you refer to their stories, include their citations into the essay.
Create neat and professional graphs or diagrams. Visual means are always great to convey your ideas to the public.
Make sure to be extra-precise about all details, double-check all figures and statements. In case you refer to the medical data, use only the concepts and terms you understand well. You may need to have additional research or consult the experts. This issue is sensitive, and you have to be very careful and attentive dealing with it.
You may need to refer to the data from the related spheres. It can be useful if you want to through light upon the political or religious aspects of the problem.
Read all the information you've gathered. Select the strongest facts to use them in your essay.
Outline Your Essay
When you write your essay, you will express your opinion on the abortion issue in general. People's attitude towards this problem is all about whether they say "yes" or "no" to abortion. Of course, there are many shades. One might support the women's right to have an abortion in all cases without any discussion. Another person would ask for a thorough discussion. Somebody may be against abortion in general and find them justified under certain circumstances. People tend to either support or to oppose this thing. Neutral opinions are extremely rare.
That's why it is crucial to be logical in the abortion essay. Create an outline of the future text. Its overall structure will depend on your views and style. However, there are some basic rules which can help you to organize your ideas and gathered information.
Formulate why you chose this theme and what you will tell in your story. This will work for the introduction of your essay. In the introduction, you will need to present the main idea and then to prove it with arguments.
Formulate your main thesis. The first redaction should include the general concepts for you to get a brief plan of the story. Then think about each entry of this plan and define how you will explore the concept. Add sub-paragraphs to mark the ideas you will use to support or reject this or that statement.
Choose the arguments for each statement. They can be statistics data, fragments of interviews, or citations by the professional researchers.
Every "plan entry" has to have its beginning and brief intermediate conclusion.
All plan items must be logically connected, and the main idea from the introduction must be present throughout the text. This part of your plan will represent the "body" part of the essay, where you provide your statements and prove them.
Consider the conclusion. In conclusion, you are to summarize your thesis and perform a brief analysis of the problem in general.
The plan is a helpful thing for writing an essay, but it is not a law. It is normal to edit it. You can change the order of items, add, remove or delete sub-paragraph. You can even delete the outline completely and start the new one from scratch. An essay is a creative work first of all, and you should not press down on your creativity. The plan should follow your ideas and not vice versa.
Define the Writing Style
Pay attention to your language. The theme is emotionally provoking, and this can be both an advantage and a disadvantage. If you aim to look at the problem from different angles, it may be useful to choose the neutral style. However, if you feel deeply touched by some theme, it is OK to be more emotional. Just remember that you will present the essay to other people. Your readers and listeners have own beliefs, so, be polite and avoid accusations and abuse.
You can use the colloquial style. Do not overload your text with terms. It is better to use their accepted definitions and synonyms instead. This will make the essay easier for apprehension.
And the main thing, do not let your informational sources to shade your style. In an essay, you should prove your thoughts about the abortion problem. References and citations should help you to defend your opinion, but they should not replace it.
Working on an abortion essay you will learn lots of new data, which have an impact on yourself. You might come to new conclusions and even change your mind on certain questions. If this happens, mention it in the story to prove your words by personal experience.
Thus, writing an abortion essay is not a simple task, because the issue itself is very problematic. At the same time, it opens great prospects for the researchers. Besides, right now we all have a unique opportunity to influence the public opinion. This problem is complex, that's why it is necessary to talk about it. The more everybody knows about it, the better. That's why so many students get the tasks to write an abortion essay.
Get more info from our insights!
At Paytowritepaper, our main objective is to provide a high-quality assistance for academic assignment of any complexity. Except of writing help, we also share guides to different tasks and other information about student's lifestyles. Check the recommendations and reach our writers if you need any kind of writing assistance!
Get started