Main Steps to Cite a Poem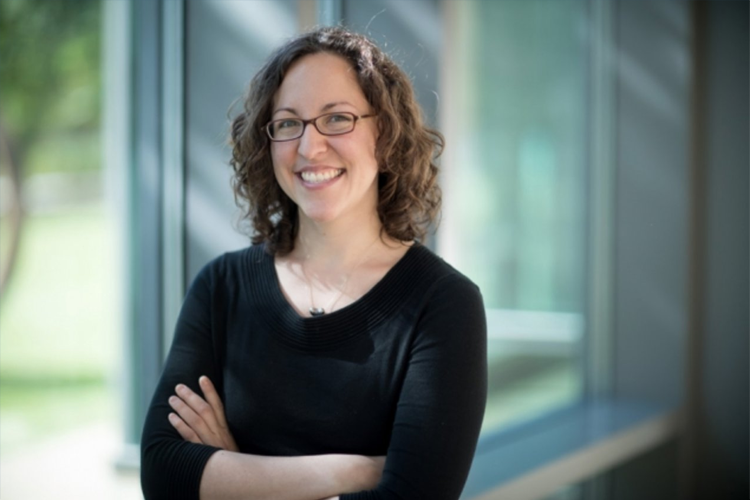 Hardly you can write any essay in college or university without using citation. Such statements look very magisterial and demonstrates writer's knowledge in different topics. But it is a real art to use citation in a hastily way. Sometimes you may cite a poem in your paper, and it also means special rules to follow.
Proper situations to mention a poem
You may use poem in your paper no matter the subject is, but usually students in Literature, English, and History prefer such approach. All human sciences professors value, when student tries to use something new and unusual, so it is your chance to impress them.
Citations will suit classification essay, critical research, and even dissertation. Writer needs to be bookish, has large-mindedness, and know rules of using poems in papers.
Important things about citing a poem
The main rule in mentioning any phrase or another author's ideas is to use citation. Such method demonstrates your respect to someone else's belongings and allows avoiding plagiarism. So it would be great to:
mark your citation with another font color or format;
use quotation marks or in-text formatting;
mention the author's name and full poem title.
In addition, you need to use ellipses if you are going to delete exact line of poem. It is really allowed, but writer should indicate his actions.
Citation in MLA formatting
MLA is one of the frequent-used style to write and present your paper. It has several rules for writer, including using citations to poems. In general, the MLA style is well-known and doesn't mean complex job, but numerous writers continue to make things wrong.
Students should notice all requirements to avoid making mistakes, because otherwise they may be accused in plagiarism. So remember all rules and use them with resignation.
How to use citations in MLA
The first requirement for many papers is to place a citation. It could be direct or indirect, but always execute its tasks and increase the value of any essay. If writer creates his paper in MLA style, he can use 2 types of quotes. There are short are long options with several particularities.
Short quotations mean less than 3 lines. Here is an example by Pablo Neruda poem 'Song Of Despair':
Deserted like the wharves at dawn.
Only tremulous shadow twists in my hands.
Long quotations means 3 lines. Here is an example by Federico García Lorca poem 'The Faithless Wife':
As a man, I won't repeat
the things she said to me.
The light of understanding
has made me more discreet.
The main author's goal is to use proper poem with proper lines, but not with 'if only' idea. In addition, he need to explain the meaning of the quote and the reasons of using it.
Important advice in citing the title of the poem
The first thing you need to use is the title of the poem. There are no strict rules for short poems, but titles must be cited in italics. It allows everyone seeing where you did mention the poem and notice it promptly.
Let's cite a poem in right manner
Here are 5 main tips for writers, who aspire to use the quotations from poems with the best practice:
1. Use quotation marks to insert exact phrases you need. Don't forget to place punctuation marks in the end of the quote. Usually writers use comma or period.
2. Mark phrases with virgule, if you decide to use those lines which follow each other. The author name in parenthesis is required.
3. Use proper kinds of quotations. It could be short in 1-3 lines or long with 4+ lines.
4. Don't change the author's punctuation from original poem.
5. Always proofread your citation to make sure you didn't miss anything.
Using citations in MLA
The only way to make it right and place correct quotes from poems is to follow current recommendations. The MLA format is very stable, so you wouldn't face with constantly updating rules. That's why author starts with analyzing exact poem he wants to use, choosing proper lines, and thinking about its meaning.
Experts do not mention such rule, but correct English without mistakes is obvious. Grammar and writing styles are not in the center of professor's attention, but such sides of paper are important. Besides these rules, the citation in MLA has additional rules.
Here are the main things to know about citing a poem:
Use quotation marks with all direct quotations;
Add information about author and the page number of used source in reference list;
Place punctuation marks in quotes;
Create the traditional MLA reference list.
How does citing to poem look like
This is the sentence with additional punctuation marks, like period, coma, virgule, etc. It will be finished with the number in the end. But here is important thing: the numeral means the line, but not the page. Such mistake is very frequent, because students can't focus and use references right. There is one exception to this rule: if you use not primary, but secondary source.
Remember, that your task is to use line numbers only in case the poet did. In any case the numeral is used in parentheses in the end of quotations.
If you have long quotes in MLA
There are several particularities in using long direct quotations from poems which contain 4 and more lines. Among the most important are the following:
Use citations from a new line;
Use a freestanding block of text;
Use parenthetical citation after the last punctuation characters.
The real example
Here is the sample how traditional long direct citing to a poem looks like:
One of the shortest poems by William Shakespeare was written between 1595-1596. At is a 'A Fairy Song' and its entrance:
Over hill, over dale,
Thorough bush, thorough brier,
Over park, over pale,
Thorough flood, thorough fire!
I do wander everywhere,
Swifter than the moon's sphere (1-6).
How to use citations in APA Style
APA is also very popular formatting in colleges and universities. It differs from MLA, so authors should know main differences. The most important requirements are:
Use quotation marks with all short citations without a new line. The length of such quotations is up to 40 words.
Use line breaks with quotes in more than one line. The symbol slash (/) will help to divide phrases.
Use block quotations with a new line, if you need a long citation.
Additional tips to cite a poem
Describe your ideas. You can't add a reference to a poem without a reason. Such action will be totally meaningless. The author must explain why did he choose such lines to express his ideas.
Add quotes everywhere. There is no limit where you can place good citations. The most important is its relevance. So the quote can be in the beginning, in the middle, or in the end of the sentence.
Use ellipses to skip unnecessary parts. The in-text citations with such symbol (…) allows deleting phrase which doesn't belong to your paper topic. But at the same time you wouldn't break the lines from poem and add additional punctuation marks.
The summary how to cite a poem:
Add 3-spaced period, if you want to pay additional attention to phrases;
Don't use lines with insignificant content;
Use square brackets to add own point of view;
Keep the balance in your paper with quotes and own ideas;
Always proofread the text in the end.
Conclusion
Thanks to this full guide you can use citations with poems in APA and MLA styles. Yes, it is not very simple, but students should use quotation to increase the value of their essays. That's why you should follow all mentioned recommendations, if you aspire to be successful in writing awesome papers.
Do you have any issue with writing? There is one alternative option for you. Ask our professional writer for help and enjoy the final result without making it by your own by days and nights. Our authors guarantee your paper will be great with relevant quotes from classic and modern poetry!
Get more info from our insights!
At Paytowritepaper, our main objective is to provide a high-quality assistance for academic assignment of any complexity. Except of writing help, we also share guides to different tasks and other information about student's lifestyles. Check the recommendations and reach our writers if you need any kind of writing assistance!
Get started