Easy Tricks To Prepare For College Successfully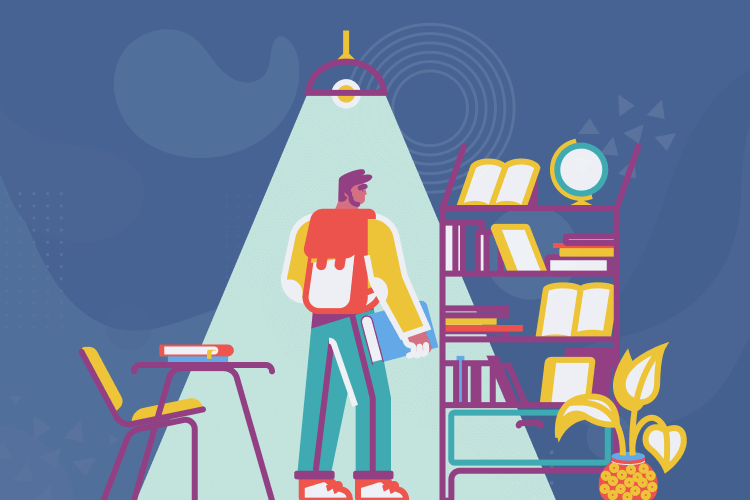 Studying in a college is an interesting and fascinating experience for every student. Some students decide to attend classes to get a diploma and become professionals. For some of you, a college education is a way to find like-minded people and create a community. Whatever your purpose is, you need to prepare for college. In the article, we will dwell on this aspect and tell you the secrets of successful preparation for the studying process.
It's Time to Prepare for the Classes Beforehand
Are you ready for college? If you successfully managed the application process and enrolled in the desired course program, you need to get ready for life in a college. These tips will help you keep up with your peers and be ready for every situation as a freshman.
Your life in high school has nothing in common with university life. You will meet new people, find yourself in a completely new surrounding learning weird subjects each day. You will also face challenges because of the Coronavirus pandemic. The challenge is that you won't be able to get acquainted with your group mates and communicate in person, as you would do in a regular atmosphere.
It will be much harder to body up with new people and make ties with them if you feel stressed about the situation you need to get ready. The preparation process will help you avoid uncertain circumstances and confusing moments. Let's get to the tips and learn how to prepare for the first year in college.
Make Sure You Can Attend Online Classes
Students from previous years are not going to be shocked by the university system. But freshmen will get confused about all the processes because they have to enter these institutions during the pandemic times when every college around the world follows distance learning. Social distancing makes it impossible to manage regular classes on campus and have the same activities as this year's freshmen.
If you don't want to be stuck at the beginning of the semester, you need to make sure you have all the necessary devices to join the classes. Your mentors or college administration will give you instructions about the necessary devices, programs, or apps to be installed before the semester starts. To avoid curious misunderstandings, make sure to ask for explanations before the start of the semester. If you hesitate, you won't be able to join the classes on time and work together with the group mates at the same pace.
Develop Your Reading Skills
Studying in the university doesn't consist of mere practice. You will have to spend lots of hours in the library looking for the needed information or resource for your paper. Even if you are going to attend math classes, you will still have classes with reading practice. It can't be compared to the reading experience in high school. College asks for a bigger workload for every student. Therefore, if you want to keep up with the tasks and manage the classes together with the groupmates, make sure to enhance your reading skills.
Furthermore, distant learning means the professor won't be able to interact with every student. You will have to cover great amounts of information on your own. And fast reading will help you a lot. For this reason, you need to start working on your reading on summer vacation. You can use various exercises or simply enjoy your favorite novel. Simple reading is also great, but if you follow specific reading exercises to improve your skills, it will be much better.
Work on Soft Skills
It is something that we are hardly taught in schools. But these are very important skills for a college. This practical knowledge will help you be more flexible when communicating with people. You will be able to find a compromise and come to a mutual decision. In university, you will learn science, languages, and other subject-related issues. But college life isn't about hard skills only. You need to socialize, tie connections, and find friends.
Good soft skills will ensure smooth cooperation with professors or employers. You will be able to address various tricky questions easier. More people will have a desire to body up with you. You can become a headman and lead others to new ideas and opportunities. If you master the soft skills before the semester starts, it will be easier for you to join the life of the college.
Follow the same pattern during the classes. Try not to limit yourself to a set range of disciplines. Find new ways to broaden your horizons and meet more interesting people. Practice in a college will make it easier to land a job or enroll in other courses.
Work on Time Management
Studying in a high school isn't challenging because you have a schedule. You live at home and don't need to manage different responsibilities on your own. But in college, you will need to combine various activities. Campus life, studying, homework tasks, outdoor activities, extracurricular events, jobs, and time with friends requires a high level of good time management skills. If you don't know how to allocate your time correctly, you will fail in some of these areas. If you don't want it to happen, make sure to download important tools on your phone. You can use a pen and notebook instead if it seems more comfortable for you.
But there are so many brand new tools for students. You can insert your activities in one place and always remember the important events. Having your schedule on hand, you will never miss the classes or meeting with friends. Nevertheless, it requires a high level of self-discipline; you can manage it easily with practice.
Think of a Part-Time Job Beforehand
College debt is a serious issue. Many students have to pay on their own to study in a college. If you have financial difficulties or need an extra source of income, you should consider getting a part-time job. But be careful because it will take your time. You will have to try hard to find a position to fit your schedule. To be true, there are lots of options for freshmen. But they aren't well paid most of the time.
When looking for a job, you should mind your skills, time, and preferences. Don't expect to get a high remuneration at the beginning of your career. You can try different simple tasks. Remember that landing a job for an inexperienced student can be a challenge. Employers aren't usually in favor of unseasoned workers. But if you try hard, you will find it. Ask your friends or look for the position on the Internet. If you are persistent enough, you will persuade the employer.
Look for New Opportunities
If you don't have time or desire to spend time working, you can look for financial aid from the college. There are lots of opportunities for students. You can get a scholarship or financial aid. It is a common practice for students who don't want or can't afford to pay the whole tuition sum. It is also a great opportunity to reduce the price of college. Turn to the administration to figure out the details.
Learn the Rules of a Campus
You will have to spend the best few years on campus. It is a new experience in the life of every student. You should be ready to find a common language with the roommates, follow the rules of the dormitory, and communicate with the administration. To make sure you don't violate the regulations, learn the guidelines before you move into the room. You can find all the necessary info on the relevant web page on the college website.
Let's Conclude
Preparing for college isn't the easiest task. If you want to move from one stage of your life to the next one smoothly, you need thorough preparation. In the article, we have covered the essential tips for students. If you follow them, you will be able to find friends, keep up with the rising workload, and get accustomed to the new schedule. College life is an interesting experience. You shouldn't be afraid of a new page in your life. Joy, happiness, great interest, and motivation are waiting for you in college. So, get ready for it and good luck!
Want to Ask for Help?
The amount of tasks in college is great. Students often struggle with the enormous workload of assignments. If you need help with the tasks and want someone to support you, we can do it. Our expert team will work on your tasks while you chill or get engaged in other activities. With our help, you will be able to live an interesting student's life. Make sure to order a paper from our company and alleviate your concerns.
Get more info from our insights!
At Paytowritepaper, our main objective is to provide a high-quality assistance for academic assignment of any complexity. Except of writing help, we also share guides to different tasks and other information about student's lifestyles. Check the recommendations and reach our writers if you need any kind of writing assistance!
Get started