How To Write A Quality Business Essay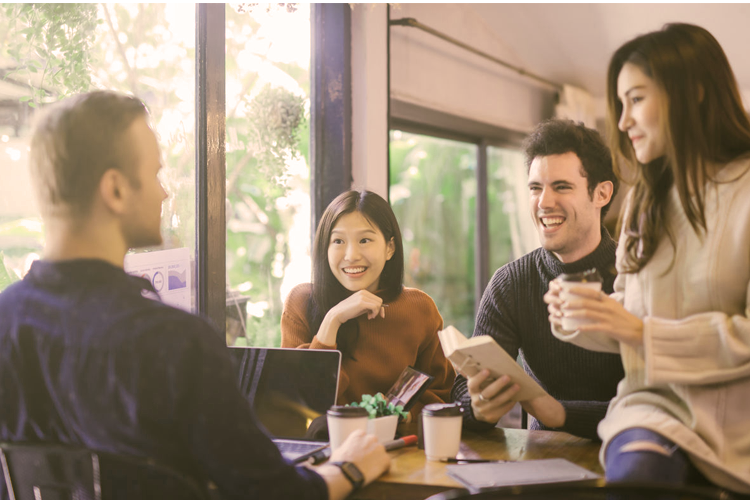 You might be asked to write various custom college papers and accounting essays relating to business when studying management or finance in university or college. Let us help you cope with this challenging task. Even if it is the first time you are supposed to write a business essay, we will help you, so there is no need to panic.
What Is the Best Business Essay Definition?
There are two primary objectives when composing a business paper. First of all, you should give a particular solution to a declared problem. Secondly, you should define a precise question and find a complex issue within the question.
What Are the Main Elements of the Business Essay's Structure?
Begin your introduction with a discussion of the problem. Create an impressive thesis statement that introduces a specific problem to the reader. Explain your further expectations and actions here. Your objective and question must be clearly defined. Inform your reader about the assignment you are planning to accomplish. The readers are to know what to expect from your business essay.
Literature review. Clarify the necessity of the chosen issue. Elaborate on previous studies regarding this issue. Tell about the offered solutions. Emphasize the importance of further research. Show how you know the problem and demonstrate your knowledge of the background.
Results or findings. In your body paragraphs, you should give your readers a comprehensive and complete topic's understanding. Provide them with your investigation results systematically and logically. Approach your topic from various perspectives. Respect every position of multiple authors. Find the differences and similarities between them. Defend the position you choose, anticipating the disagreement. Citing a source, utilize quotation marks. Add in-text citation when you indirectly mention the external information. Use the required number of references from your professor.
Procedures and methods part. Explain what methods and patterns the writer utilized for the study. Give arguments justifying their selection of procedures and methods utilized during the investigation.
Discussion. You should provide the reader with your business suggestion here and elaborate on its value.
Conclusion. In this segment, you should provide an overview of the investigation, concentrating on the essential details. Wrap up your claim here – offering suggestions for future practice and investigation.
References and bibliography. Format your reference list properly, minding the APA, MLA, Chicago Turabian, or Harvard style' formatting rules. Ensure you followed this style in your main body, intro, and conclusion.
Appendices. If your professor requires, you might also add appendices. For instance, you might add graphs or other qualitative information. However, you should mention them in your business essay.
What Should You Do Before You Begin to Write?
Select a theme or analyze the provided question. If you were provided with a specific question for your essay, you should examine it before writing.
Search for data. Try to find the maximum of the necessary materials for your essay. Prepare all important sources beforehand.
Create a plan. Do not skip this step since it is not a waste of time. Prepare and plan to get the highest grade for your business essay.
What Are the Main Steps to Write the Business Essay?
Remove your emotions. Let go of all your emotional responses. Remove all your negative emotions and concentrate on the ways to tackle a specific problem.
Define your particular strengths and weaknesses. Reflect on whether your readers get the data they need. Reflect on certain words you utilize to provide the data.
Correct your data and organization first. Fix the words and language of your business documents. Make sure the data is well-organized, relevant, and accurate. Identify your audience type. Define the target of your doc. Place the data in a logical order.
Correct and review your format next. Scan such elements as the use of emphatic and bold text, short paragraphs, lots of white space, number and bullet lists, indenting text, and headings.
Correct and review language. Make a diagnosis of your vocabulary and grammar.
Try to understand the meaning of the question. Figure out the things you are expected to write. Define the data you should give to answer the question. Use such keywords as "describe," "analyze," "explain," and "illustrate." If you were not provided with a paper question, you might select the topic you like to be discussed in your essay. However, ensure it is not too wide. Answer the specific question, utilizing pieces of evidence.
Conduct research. To create a perfect essay, you should not ignore this essential part. The ideal business paper is impossible without some knowledge and pieces of evidence from external sources. Nevertheless, when you conduct your research, utilize the most credible sources. For instance, you might use scholarly databases on the university's website. You might also utilize Questia or Google scholar to find quality data on different topics. However, you might also need to conduct primary research. Note that you should credit the authors of your sources. Add well-formatted in-text citations if you are citing various authors. Your paper must feature all references mentioned in your business essay's body.
Outline. Remember that you should organize your thoughts well. You should provide your reader with a coherent and adequately organized response to your sources of information. Generate a brief outline. Follow its structure when you compose an initial business essay's draft. There must be the key points you are planning to convey in your paper. Collect extra data to address every business essay topic's aspect.
Edit and proofread your essay. As soon as your initial business essay's draft is done, you might print it out to glance over. Figure out the weaknesses and strengths of your paper. Read the business essay out loud to find the mistakes, if any. You might also ask your peers or friend to proofread your essay. They might tell you whether there are any mistakes. Try to fix every error if you find it. Remember that your business essay must be free from any grammar, punctuation, or stylistic errors.
The Bottom Line
You might struggle to create your business essay in Business Accounting, Marketing, or Business Administration, but you will have an opportunity to write the best paper with this guide. It might be rather challenging to compose a business essay, but you will cope with this academic task in flying colors if you apply the most efforts you can.
If you want your business essay to be without any mistakes, you can hire an editor online so he will edit and polish your final draft here.  
To sum up, there are several things you should remember and keep in mind when generating a business essay. First of all, you must be as accurate as possible as long as the business essay supposes a lot of precise information. So, you might include as many facts, digits, graphs, and other pieces of information to your paper.
All in all, creating a business paper is such a responsible task. You will have to be organized and follow your outline's structure to make the most impressive essay ever. However, you might experience some problems like lack of motivation or inspiration. Nevertheless, there is a way out for you if you cannot motivate yourself to write the business essay.
What Should I Do if I Can't Write the Business Essay Myself?
First and foremost, you should not worry and panic. We are precisely those people you need in such a situation. Meaning, we can help you write the best business essay so that your professor and your peers will be impressed by its incredible quality.
We are a team of expert writers and editors. We are open round the clock. Even if you need your business essay to be written overnight, we can help you since our writers work 24/7. There is a customer support department where you might ask whatever question regarding your paper.
All you need is to fill in the easy order form. Specify all the relevant information about your business essay, such as the number of pages, deadline, and word count. You might also tell us the topic of your supposed essay. It will not take you a lot of time to do it, just a few minutes. 
You should not worry about the rest because we will help you cope with the most challenging part of your business essay. It might take us from a couple of hours to a few days, depending on your deadline, to finish your business essay and deliver it to you. You may read many positive testimonials about our service on our website. So, contact us as soon as possible to get perfect assistance!
Get more info from our insights!
At Paytowritepaper, our main objective is to provide a high-quality assistance for academic assignment of any complexity. Except of writing help, we also share guides to different tasks and other information about student's lifestyles. Check the recommendations and reach our writers if you need any kind of writing assistance!
Get started