Reflection Essay: The Best Way to Reveal Your Opinion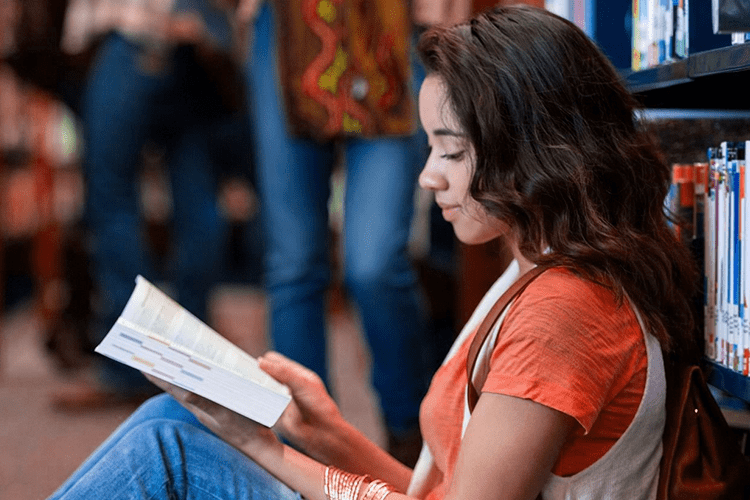 If you need to complete a reflection essay paper assigned by your tutor, it is a high time to think about how to reveal your thoughts and opinions properly. Since a reflection paper is a special kind of an essay that allows you expressing your thoughts and ideas about certain situations, people, and events, this paper is often called a self-reflection writing piece as well.
How to Write a Reflective Essay Paper
There is a number of special tips and instructions for writers, who want to perform an excellent reflection essay:
Your writing needs to be very descriptive. Imagine your readers have never dealt with the situation or people described in your article, thus let them understand clearly every described detail and idea.
Reflection papers are similar to narrative essays. It is the same academic paper, but with the focus on personal opinions and thoughts.
Use the classical structure of an essay paper to complete your work. Therefore, write an eye-catching introduction, main body paragraphs, and a practical conclusion.
It is great to reveal personal opinions, but be ready to add the facts from your own life to reveal your personal experience as well.
Personal experience is the core issue of the entire paper. At the same time, write about the exact experience, which fits the described topic.
It is no use to perform a paper at once. First, write an outline, and use it to perform every part of your paper properly.
Never lose your main topic and central ideas. Your story needs to be in one piece.
You must structure every idea and opinion. The logical order of a reflective paper is crucial for an excellent result.
How to Perform a Reflection Paper on a Book
Once performing a reflection paper on a book, you need to be both well aware of the analyzed book and the standard reflection paper's writing tips. There is no matter what is the main issue of your paper, it needs to remain a reflective paper, with all the important parts and writing style followed. The readers need to identify your writing piece as a reflection essay if you want to get an excellent result. Always check the writing instruction before starting to perform a paper. There are a few tips for writers who tend to perform a reflection paper on a book:
Purposeful. You should not simply write your opinion and whether you like the book or not. This is supposed to be a reflective paper with every crucial aspect followed. This is an academic paper, which needs to be written according to a certain writing format. You need to inform your readers about the book and reveal its main ideas.
Personal opinion. This is a paper where you need to write about a book, but do not forget to reveal your personal approach. You must express your personal position regarding the main ideas described in a book.
Perspective. There is no need to retell the story you have read in a book. Your main purpose is to reveal your thoughts and opinions once using a critical thinking. The writer must read and analyze a book. He also needs to discover the main ideas of a book and share them with the readers.
Top-quality. This is an academic paper, thus all standards of academic writing must be followed. Write your paper highlighting the main ideas of a book. Make sure to check a paper for a few times before submitting.
How to Perform a Reflection Paper on an Interview
The rules of performing a reflection paper are similar when you perform a paper on a book, interview, or some event. You need to follow all the writing standards and requirements to perform an excellent final paper. Therefore, provide a dazzling introduction where highlight the main issue of the article. Remember that you need to focus on personal opinions and ideas revealed. You must perform a paper providing your personal ideas and revealing personal experience. It is quite useful to add quotations into your paper. You need to expose different situations from your life since even the worst situations could bring you an unparalleled experience and teach you how to live your life.
Useful Tips for a Reflection Paper Structure
It is crucial to perform a flawless paper that remains a real example of a reflective essay. Make sure to follow the main writing tips in order to keep a proper essay paper's structure:
Use a striking introduction. You must perform a clear introduction, thus the readers will be able to figure out from the very first words what the article is about. The introduction must contain a thesis statement. Furthermore, describe why this paper can be useful for a reader.
Think about body parts. You need to write the main body paragraphs exploring the main thesis written in an introduction part. Divide the main text into three main paragraphs. Writing a reflective paper on an interview, you can quote some parts of the mentioned interview in your paper. It will allow you to prove your thoughts with the written facts. You can demonstrate the exact sources of the information you are working with, and use in your completed paper.
Practical Conclusion. Every writer must perform a practical conclusion and reveal the importance of the prepared paper. All the supportive ideas you need to put into main body parts when a conclusion only presents the results of your writings. There is no need to attract readers' attraction here, but you need to highlight the importance of your personal findings for readers.
When performing a reflection paper, you need to be skilled enough to express your personal ideas and thoughts clearly. If you want to improve your writing skills and find some useful tips on performing a reflection paper, you can use this article or try to practice writing a paper on your own. Improve your skills and knowledge with constant practicing and various useful materials analyzing, and you will submit a perfect reflection paper eventually.
Get more info from our insights!
At Paytowritepaper, our main objective is to provide a high-quality assistance for academic assignment of any complexity. Except of writing help, we also share guides to different tasks and other information about student's lifestyles. Check the recommendations and reach our writers if you need any kind of writing assistance!
Get started