How to Write an Admission Essay and Enter the University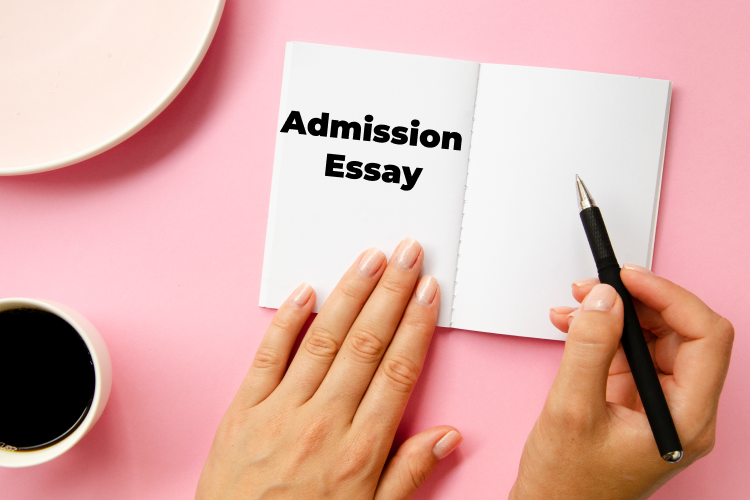 When you finish school or your college, you have to think about where to go next. The university education seems like an inevitable choice, as being a specialist in a particular field is necessary for today's fast-moving world. Thus, you have to take an extremely responsible approach when it comes to the enrolment procedure. All the aspects of the process should be taken into account. You cannot fail at this stage.
Usually, the admission board focuses its attention on three main things.
Previous education background. By this, we mean that the professors will think over your experience at college. The grade point average, as well as the educational performance and participation in extracurricular activities, are important to think about.
Test scores. It is obvious that to prove your knowledge of the subject you have to pass the exams successfully. Thus, this is another overriding concern for the admission board.
Admission essay. When the situation with your college life is clear, and knowledge proved. it is time to show your interest in the studying process.
Whereas the first two points are usually taken for granted, the entrance essay is a perfect opportunity for a student to demonstrate his or her prevalence among others. Therefore, you need to be aware of the ins and outs of this meticulous process.
What Do You Need for a Perfect Admission Essay?
When you appeal to the admission board, you have to be completely aware of the objective you follow. Otherwise, you will fail to stand out among other students. The professors get thousands of writings from students each year, and to succeed you have to be fully equipped. It corresponds to the content as well, as to the framework. Thus, chances are you win the race and therefore enter the desired university.
So, what do you have to focus your attention on?
1. Address the question.
To convince the admission board with the essay, you need to appeal to a particular problem. If your arguments seem pointless to the professors, you will not manage the task. Try to figure out the problem, or research the issue deeply, if you feel uncomfortable writing about it.
2. Choose a picky topic.
The truth is the admission board is familiar with a lot of topics, so your text will not probably impress the professors. Therefore, you have to be inventive when choosing the topic. If you still want to address quite a common problem or paraphrase it, so it is fresh, new and is not boring.
3. Keep it short and simple.
Time-saving is what the admission board strikes to. Try to avoid the description of the phenomena. Be concise and accurate. If you fail to convey the core message coherently with a minimum word count, you will less likely enter the educational institution at ease.
4. Follow the appropriate manner.
You cannot abuse inappropriate vocabulary to draw the attention of the professors. It will divert their attention. Read attentively the requirements and make sure you stick to them.
5. Format your text.
Even if you know how to write this or that type of essay, you still need to adhere to the structure, designated by the commission.
Format Your Essay Properly
When you come to the writing process, you have to consult the assignment. Chances are you will find important information considering your task. However, if the admission essay task I gave without any requirements, you can always stick to a set of rules for the essays.
Usually, the rules are not that strict, and you can deviate from the norm sometimes.
Introduction.
This is an obvious part of an essay that commences your writing task. You have to remember that the essay to enter a university differs a little from the regular college tasks. Thus, you have to dwell on your personality. This way you have to think over the introduction, i.e. your presentation as a student-to-be. Try to combine your personal experience and relate it to the topic.
Main body
Here you have to be extremely attentive. Do not be in a rush. It is better to put down everything you are proud of on a separate sheet of paper. Then, you can structure this information properly, so that the text is coherent and worth to be presented to the admission board.
Dwell on your personal experience and don't forget to mention the findings you came up with thanks to the given lessons. Support each statement with a valid argument, so that you do not twaddle.
If there was something significant in your life that influenced your professional path, it must be mentioned here as well.
Conclusion
This part is your chance to have the final say. Thus, you can prove that it is your candidacy they have to take into account.
Make Use of the Tips Towards Worthy Content
Choosing a good topic is the first step to a successful admission essay. You need to understand that there is no matching-to-everyone topic. Each of us is completely different. Thus, we cannot the same experience or life background.
The main topic for the essay lies in your personal story. Your life and the achievements you experienced is the main matter for the admission board. You cannot copy it somewhere or ask anyone else to write it for you.
If you are still vague about what to write in the admission essay, we can give you some prompts.
Make use of prompts. In every assignment, there are key points you should adhere to. They will help you direct your story and dwell on the right things.
Share your own experience. The admission board respects when a student dares to share his own story. They do not need a person to study. They need a personality. Thus, feel free to tell about your life experience and what formed you into who you are now.
Mention your academic achievements. Try to be extremely honest when telling about your academic performance or success in the extracurricular activities. Exaggerating is not the best choice as it can be considered as a complete lie.
Be concise. Try to put down relevant information, so that the admission board can draw the appropriate conclusion.
Bright Example of an Admission Essay
When you have gathered the knowledge, but still fail to create a well-thought-out essay, you can follow our example.
Describe your background
Since I have a desire to apply to the faculty of linguistics, I need to say a few words about my previous experience. Long-time ago I understood that it was linguistics that I want to dedicate my life to. The milestone event was the meeting with my current teacher of the English language. She managed to show me all the beauty of the language and its peculiarities so that I decided to go into detail.
I participated in various competitions at school. It helped me not merely develop my writing style and enhance my knowledge of the language, but get acquainted with sole mates.
There was a period in my life when I was disappointed with the languages. I thought it was an unbearable undertaking for me, as I started my journey into the Chinese language. However, I overcame the difficulties and now I am proud of not giving up in the face of problems. I have developed my working system to make the studying process easier. It is now adopted in my home town school. Moreover, it is successfully used by the pupils.
I want to dedicate my life to the languages. I adore each aspect of the learning process, and it was never a routine for me. I am full of ideas and want to share them with the academic world. Thus, I apply to this university with a great desire to change the whole linguistic world.
Conclusion
Entering the university is a dream of thousands of students. However, the procedure is demanding sometimes. To successfully apply to the educational institution, your preparation needs to be persistent. An admission essay plays a substantial role in this process, so being able to provide top-notch writing can guarantee you all success.
Get more info from our insights!
At Paytowritepaper, our main objective is to provide a high-quality assistance for academic assignment of any complexity. Except of writing help, we also share guides to different tasks and other information about student's lifestyles. Check the recommendations and reach our writers if you need any kind of writing assistance!
Get started