What Is a Dissertation Literature Review?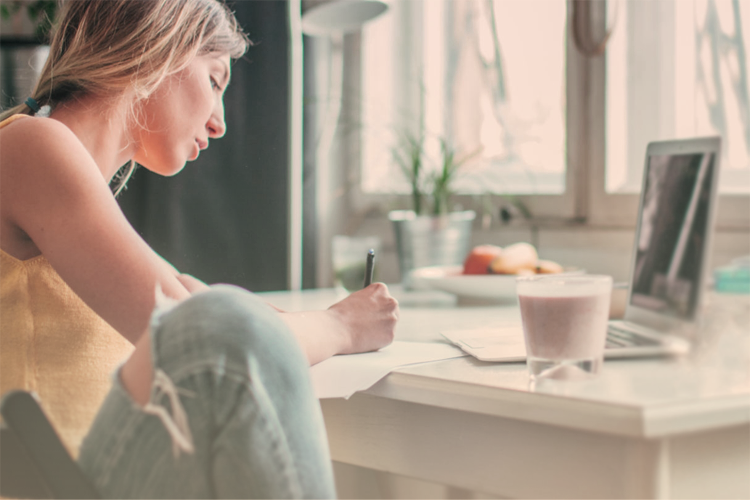 When you write a dissertation, it is crucial not only to search and select the right sources but also to describe such appropriately. This way, you will facilitate the work of your future readers and increase your chances of success.
Still, it is impossible to develop working-for-all approaches. But, there are certain pieces of advice and questions that can help you.
So, let's start from a definition of review to form a basic understanding of it.
A literary review is a short survey of all scholarly books, dissertations, articles, conference materials, and other sources relevant to your topic of research. Such materials provide a basis and context for your future research and findings.
Of course, you are free to follow one of the existing approaches or develop your own. But, in any case, you should be aware of the existing state of things in your area of interest for many reasons.
Purposes of a Good Literature Review
You should do your review more than a simple description of the resources you have used and your knowledge of a topic. Your critical assessment of all the mentioned theoretical positions and research works also matters a lot. Other things you should draw your special attention are debates. It is very important for any dissertation or a research paper to mention all the most important discussions about your topic. Make sure that you also present your opinion about each of them.
Speaking shortly, there are two main purposes of your dissertation literature review:
It illustrates your awareness of the current findings related to your topic. This can be empirical researches, backgrounds, theories, controversies, etc.
Makes a basis for your future research and dissertation writing. Namely, rationalize the choice of your problem and the selected methodology.
Tasks of your review
If expand more precisely the main purposes of your review, you should resolve the following tasks:
find seminal resources for your research;
determine the main gaps in the existing knowledge about your topic;
prevent yourself from wasting time on reinventing the existing approaches;
help to form a relevant background for your future research;
explore the topic precisely;
expand your knowledge about any specific area;
identify opposing points of view;
categorize studies, if necessary;
choose the appropriate methods for your research;
develop your hypothesis;
present questions, answer such, and contribute this way to the main body of existing knowledge;
elaborate on new conclusions about your subject.
Questions you should ask while making your literature review
To resolve all the mentioned tasks effectively, you should ask the following questions:
What research task do you have?
What kind of review you are going to conduct?
What are the reasons for asking these questions?
Know anybody else done similar researches?
To which extent your research is relevant to theory/research/practice in a field?
Have you formed a comprehensive understanding of your topic?
How a specific source of literature can facilitate the development of a field, fulfill any gaps, challenge existing theories?
What is the specific problem, research issues, or thesis your review helps to identify?
Organization
Basically, the area of your interest can be very broad. But, the proper organization can help you refine your subject to the exact size you need. If you organize your work properly, you can identify one or two questions of your research and address such effectively.
Stages of your work
Such stages may vary depending on your topic. But, basically, they are:
Clarify a topic for your research.
Literature search and grouping.
Literature analysis.
Making a structure for your review.
Writing itself.
What and where to research?
During the research of your literature, you may focus either on your field broadly or on keywords specific to your topic. For your review, you may choose scholarly books, articles, reports, journals, and encyclopedias. Make sure you use all terms appropriately and check their meaning in relevant dictionaries.
You may find such resources in libraries, online databases, journals, newspapers, etc. The Internet also can serve you as a good source of information, just make sure you use only reliable resources. To be sure about that, check the author's qualifications, the credibility of a work, its possible application.
You should continue your research until you have formed a more or less comprehensive understanding of your topic. After you have developed your preliminary conclusion, you can always enhance it through your supplementary research and analysis.
The exact list of your literature may vary depending on your topic. But here are the basic questions you may ask yourself while choosing one source or another:
Have you developed your parameters for this review?
Have you identified all resources principal for your review and dissertation?
Have you excluded all sources that duplicate each other?
Have you included the most recent developments in your review and dissertation?
Have you separated primary resources from secondary?
Main criteria for analyzing each resource
Regardless of any source you use for your dissertation, there are basic criteria that can help you to work with each one:
objectives of this source;
used methods of research;
its main thesis;
theoretical background;
its context and framework;
main outcomes and findings;
its contribution to the field.
When you analyze all your resources, the basic approach worthy of following is dialectical. This way, you compare and contrast the existing approaches and conceptions.
Alternatively, you may focus on the main objectives and aims. Another good option is to provide your option concerning academic and practitioner approaches.
In any case, you may check yourself with the help of the next questions:
Have you selected only relevant literature?
Have you organized all material logically and according to the issue?
Are all details related to the discussed subject?
What assumptions can be made?
What methodology has been used?
What are the main findings and conceptions?
Will your literary overview contribute to the readers' understanding?
How to organize it?
There are certain approaches you can follow to organize your review:
thematic – the most common approach related to the use of topics relevant to your subject;
chronological – show how your topic was developed in literature over time;
methodological – you may apply quantitative versus qualitative approaches;
distant-close approach – follow from the general picture to more specific.
Writing
Where to place your literature review
Your review is one of the most important parts of your work because your future readers will pay more attention to it rather than to the complete list of literature. Basically, you should place your review after the objectives and aims of your research but before the actual start of your research. Such actual research should come out smoothly from your review. Depending on your topic and the actual content of your literature, you may also address slightly different approaches in your methodology chapter if this matter is crucial for the proper development of your topic.
Main writing tips
The writing manner of your dissertation depends on its topic and your goals. But there are basic tips to follow:
prefer only concise sentences;
develop well-rounded statements;
use a formal style of writing;
do your best to be impartial and objective;
avoid using too emotional and personal statements;
place the outline of your review closer to its beginning and expand it further;
acknowledge various points of view and theories about your subject matter;
indicate quotations where appropriate;
use transitions to pass from one idea to the other smoothly;
apart from choosing the most appropriate points of view, make sure you pick the right words to convince your readers that your choices were correct;
make a summary closer to the end of your review;
avoid any kind of plagiarism.
Structure of your literature review
Structuring your review appropriately can help your readers and indicate your extensive work. Basically, your review should consist of its:
Introduction where you expand the main objectives and aims of your study, provide a summary of your review. You can briefly indicate here how you have selected sources. The best way is to write this part in the last turn.
Body of your review addresses the main sources you have relied on. Here it is better not only to describe but also critically evaluate such resources. To facilitate this work, write down all weaknesses and strengths of such approaches on a separate paper. Here you analyze and compare the results of research and methodologies.
Conclusion is devoted to your summary of the main points, any existing gaps, and shortly about possible solutions for that. Link this part of your review to the subsequent research.
Final checklist in the end of your work
To make sure you have covered all important issues, check your literary review from the standpoints:
you address all major points of view about the subject matter of your research;
the structure of your review was logical;
you have selected only those literature that can contribute to your research;
you analyze and interpret all issues related to your topic;
you cite another person's piece of work in your review appropriately;
you identify and describe all connections of your topic with the addressed works;
you define all gaps in previous researches and attempt to fulfill such with your findings;
you speak about any conflicting points of view and propose ways to resolve such conflicts if any;
you have excluded all unnecessary or irrelevant information;
you encourage to further researches if any problems cannot be resolved at the moment;
you have justified your research appropriately.
Example
For your convenience, here is one approximate example of a dissertation literature review. All titles and names were intentionally developed to provide this example only.
Example
Issues of the building of an organizational structure were covered in any academic and practical works. This subject is extremely important for a company's development and growth. To cover all the important aspects, the basic conceptions were covered.
Precisely, current developments related to building a structure of any organization can be divided into two major groups. Smith, Jones, and Lloyds are adherent to centralization and consider that management is related mainly to control. On the other hand, Thomson, Williams, and Backer see management as decentralized and focused mostly on oversight.
However, both major conceptions fail to address the role of management in the course of natural changes in a market. Apart from covering the main conceptions, possible ways to address any kind of uncertainty in terms of the appropriate company's management were developed in this dissertation.
Final Words
Preparing a good literary review requires a lot of work. Firstly, you should identify the goals of your research and writing. Afterward, you research all sources that can be relevant to your topic. You select among such the most valuable that contain basic approaches related to your topic or identify the main gaps in it.
In your review, you address all such points along with the literature where such were described. For the convenience of your readers, you logically separate the introduction of your review, its main body, and the final part.
At the end of your work, the review should appear as a part of your writing that familiarizes your readers with all the important questions of your work and how does your literature address such.
Get more info from our insights!
At Paytowritepaper, our main objective is to provide a high-quality assistance for academic assignment of any complexity. Except of writing help, we also share guides to different tasks and other information about student's lifestyles. Check the recommendations and reach our writers if you need any kind of writing assistance!
Get started