Essential Techniques To Improve Act Math Score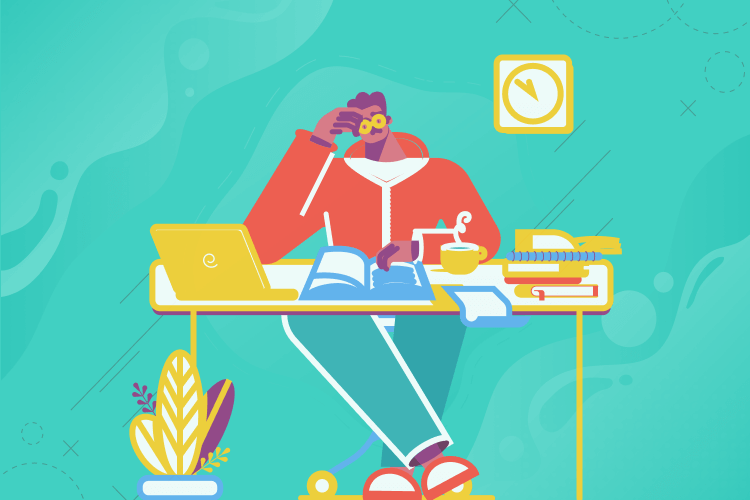 Preparing for the ACT math is a stressful process. Students try hard and put in every effort to learn important skills and become better at math subjects. But what if it doesn't work? What if we know proven ways to increase your ACT math scores at ease? Let's read these tips together and figure out what are the techniques to cope with the test more beneficially.
What Is An Act Math Test?
It is an important test for students. The test consists of 60 questions. It aims to check how well the student is prepared for the examination and if the level of knowledge fits the course or program. You need to know the math subjects at a good level to be ready to pass the test. If you aren't sure about your skills and doubt if you can manage the test successfully, our article will help you. In the following paragraphs, you will learn easy tips to improve your performance at the ACT math test.
Easy Methods To Get Better Act Math Score
Here are some important tips that will help you improve the scores easier. Make sure to try them. These are proven and easy methods to make your math scores better.
Avoid Resolving Complex Math Problems
Here we deal with one of the easiest strategies for students. Not everyone is acquainted with such a simple but working technique. To get at least the raw score, you will need to answer a limited number of questions correctly. To be more precise, you will have to answer 33% of the total amount of questions to reach the raw score. If that's what you need, make sure to try.
The method is as simple as that: you need to skip the questions that you consider tough. Try to calculate the appropriate amount of questions that you can avoid. If you don't know the answer to them, you will still be able to reach the minimum math score.
While skipping hard questions, you are more dedicated to the easier ones. You have more time to concentrate on the tasks and manage them better. You should remember that usually, the questions are ordered clearly. You will have the easiest at the beginning of the test. Then you will deal with the tasks of middle complexity and then are the hardest ones. So, you have to work on the first questions. These are 70-80% of the whole text. When you are done with easier math problems and see that you have some time left, you can try the last questions.
Work On Your Weak Spots
You may enjoy mathematics. But there are so many subjects, and you can hardly cover them all perfectly. For example, you may find algebra more interesting than geometry. Unfortunately, most students are pressed for time to figure out every subject. We all have different out-of-class activities. Therefore, when you are preparing for the ACT exam, you need to be very careful with time management. You won't have enough time to work equally well on each subject.
To benefit from the preparatory process, you need to first identify your strengths and weak spots. What are the subjects or topics that you know well? And what about the disciplines that you don't understand clearly? The latter subjects should be your main matter of concern. If you don't want to waste your time, you need to allocate those precious hours effectively.
The easiest way to figure out your weak spots is to monitor the mistakes you often make. When you get the mistakes, you have to compile a list of skills that can help you root out the incompetence and avoid common mistakes. If you don't know where to look for your weak spots, you can always ask your professor about them. The teacher will hint at what areas it is better to improve. The teacher can also give you examples to practice these difficulties.
Pay Attention To The Essential Skills And Don't Dissipate In Less Important Abilities
There are so many math skills that you need to cover. But you shouldn't master all of them. Some of them are present in the tasks less often than others. Therefore, you will have to pay more attention to the essential skills to maximize your efforts. If you don't want to waste your time on senseless learning, you need to distinguish the most important things from a whole lot of skills. Statistics say that operations, functions, rational numbers, integers, triangles, and single variables are the most common skills occurring in the math tests. So you can see, there are a whole lot of things that you don't need for your ACT exam.
Practice Well
This one may sound weird, but you need it. When you're looking for the sources for preparation, you can come up with bad results. There are books or online platforms that will give you little information about the subjects you look for. Suppose you want to become good at an ACT test, you need to practice using corresponding sources. If you choose badly structured questions that have nothing in common with the real test questions, you will probably fail the test.
Therefore, you need to use only relevant and proven resources. When can you find them? The official information can be found on the website. But you can also ask your professor or other members of the school staff to help you with the sources for correct information.
On the contrary, the ACT questions may hardly help you if you need to improve your skills in some separate subjects. For this reason, you should seek additional sources highly aimed at the subjects you need to practice. It will help you practice your weak sides in mathematics. If you know a good information source recommended by your friends, you may use it as well. But make sure to scrutinize it and check if it relates to your needs perfectly.
Comprehend Your Mistakes
It is an important piece of advice. You don't usually make a mistake accidentally. Every step that you do is made on purpose. Therefore, you need to understand the essence of the problem and root it out. Otherwise, you won't be able to eradicate it, and it will occur again and again. For some students, it is difficult to work on the mistakes because it means getting deeper into a tough and tricky topic or subject. But without a thorough understanding of the subject, you won't be able to avoid the same mistakes on the test. What do you need to do?
When you practice before the test, try to mark every question that you aren't comfortable with.
If there're any incorrect answers in the final test, you should mark them and review the rules explaining the choice of steps for resolving the issue.
When you finish the previous steps, take a piece of paper and write down what helped you to come over the issue.
Don't Miss Important Questions
Not every student is fond of mathematics. But the ACT test is an obligatory step for most universities. Therefore, even those hardly involved in math have to pass the test. But how can you manage the test successfully if you don't like the subject? One more crucial thing to remember is practice. You should practice on your own or ask for help from your professor.
Another thing that goes hand in hand with practice is your desire and motivation. It is not the easiest thing to get to the math questions and resolve them. But without practice, you won't be able to achieve good results and enter the program in college or university. Find your motivation to study math subjects. It will help you work hard to cope with the task.
Let's Conclude
Writing the ACT test can stress you out. But it won't bring you so much stress if you know how to prepare for the questions. The test is a structured set of math problems. So, if you take a complex approach when preparing for the exam, you will cope with it at ease. Many students fear to take the exam because they aren't knowledgeable. But an article on the ACT test will help you a lot. Our tips will help you improve your performance and prevent you from wasting your precious hours on useless skills.
Seek Expert Help?
If you don't know where to ask for professional help and are tired of useless online services, you've come to the right place. Our company will help you with the ACT math test at ease.
Get more info from our insights!
At Paytowritepaper, our main objective is to provide a high-quality assistance for academic assignment of any complexity. Except of writing help, we also share guides to different tasks and other information about student's lifestyles. Check the recommendations and reach our writers if you need any kind of writing assistance!
Get started