Dissertation Methodology: An Ultimate Guide to Succeed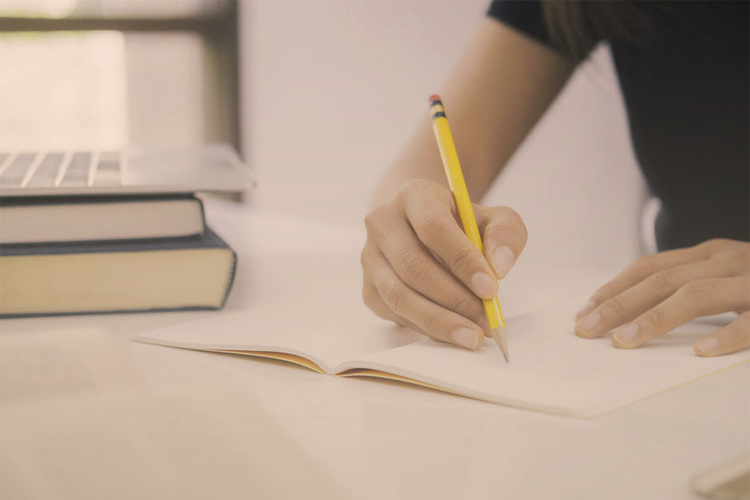 The methodology is an important section of your dissertation. It should organically flow from a review of the literature.
By the time you start writing your methodology, you already understand your research question, and also know the point of view of other scientists. You have also understood the assumptions on which these scientists based their conclusions on.
You will use this information with your mentor to prepare an amazing dissertation methodology. And we are always here to provide you with professional help.
Dissertation Methodology Purpose
The dissertation methodology is necessary in order to show your readers how exactly you will solve the research question.
What could it be? Your plans for data collection, the choice of models for processing information, as well as the philosophical positions that influenced your research.
Your dissertation methodology is needed as a report on how you write your paper and what helps you with the decisions that you make.
What Should Your Methodology Look Like?
Regardless of your scientific field, the dissertation methodology will include four main aspects. Below you will find a detailed description for each of them. Follow this guide to make sure your paper is really perfect!
Summary of your research questions
One of your main tasks is to demonstrate to readers the correctness of your methodology. They must understand that it will help answer the questions that you raise in your research.
And this defines the first major aspect of this section. Repeat the key questions you are looking for answers to. Of course, it makes no sense to copy them verbatim. You should rephrase them. Make sure that they show the relationship between the methodology and your previous section: a literature review.
Your design or method description
This paragraph is a very important part of the methodology.
What you need to do is explain how exactly you collect and analyze information to solve your research question.
It is important to write this explanation so that it is as simple and straightforward as possible. If other scholars read your paper, they should be able to use your methodology, regardless of context.
This means that if you decide to look at a philosophical problem from a new perspective, you must describe your theory so that readers apply it to any other problems. The same applies to scientific experiments. Provide readers with everything they need to do a similar study using their own data set.
Reasons or the choice of method
It is not enough to simply describe the method that you use in your dissertation. You need to explain the reasons. Why did you choose this method? Why do you think he will provide the best results?
Make sure your method is linked to a literature review, as well as a key issue in your research.
After reading this section, the reader should understand that you have chosen a thoughtful and adapted methodology to answer your questions.
Evaluation of the choice and the formulation of its limitations
Of course, any research method has its drawbacks. Most likely, you will need to make certain compromises. Choosing a method, you can sacrifice some approaches. And you should explain it.
Write confidently without apologizing or making excuses. You need to explain that your approach has real practical value and will help you achieve the necessary results.
Dissertation Methodology Common Types
Most dissertations have the same structure. When you write a scheme for your methodology, it will be very similar to the scheme of your fellow student. But some details should still be different because you study different subject areas.
Scientific research
Devising a section for this type of study, you should focus on their rigor and reproducibility. Your readers should have absolutely no doubt.
You will need to add data on how you set up the laboratory, what equipment you used, etc. Be sure to mention that you took into account all the variables that may affect your research. You also need a plan to process them at different stages.
Don't forget about the detailed information and justification of statistical models.
Always remember that other scientists will not just read your dissertation. They can use your methodology to create their own paper.
Social or behavioral research
As in the previous case, you need to take care of the rigor and reproducibility of your methodology. But work with human subjects can be more complicated. It includes some other issues.
For example, you should provide information on choosing the type of analysis. You can use a qualitative, quantitative, or mixed approach for analysis.
Further, you should clarify your plans for recording interviews, filling out written questionnaires or other methods of working with people. Or will you not use them at all?
After answering these questions, convince your readers that you understand and consider all ethical issues. Make sure this is true. Emphasize the value your methodology has to address all of these issues.
Arts or humanities critical dissertation
Arts and humanities also require methodological rigor. However, you should choose another way to express this rigor.
If you are writing a dissertation in art or the humanities, you should take care of a stronger connection with a review of the literature. If you don't want the readers to question your whole analysis, provide a detailed education of your chosen framework. Your theoretical background should be consistent with the material you are analyzing.
In particular, your methodology should be written with an understanding of the historical and cultural context. This is especially important if there are many versions from different schools of thought.
Creative arts dissertation
If you are defending not a critical, but a creative dissertation, you will need to provide your portfolio or creative writing.
This may not be enough. Most likely, your professor will instruct you to write an essential critical essay. This paper is necessary to theorize your creative practice. And this is not an easy task.
You need to forget that you are an artist and become a critic. Consider your dissertation as objectively as possible and analyze which method you used to come up with this creative practice.
10 Tips to Make your Dissertation Methodology Perfect
1. The problem
Of course, your methodology has a strong connection with the literature review. But you need to restore readers' focus. To do this, explain again the problems you want to solve with your paper.
2. Approach
You need to direct readers and contextualize your methodology. What will help you with this is a review of your research approach. Readers will clearly understand that you understand the meaning of your methodology if they find in your paper all the necessary methodological aspects, for example, the rationale and questions of the sample.
3. Reproducibility
This is the hallmark of the right scientific method. In many sciences, it indicates that your research is reliable and useful. Take care of the most detailed description of your methods. If someone wants to repeat your research or challenge it, they should be able to do it.
4. Priority
Think whether your methodology is rather typical?. You should work to make your approach more credible.
5. Justification
You can't just choose the methods to conduct your research, even if they seem very good to you. You should explain this credibility to readers. This is especially important if your methodology is new or non-standard. If you choose an approach that diverges from comparable efforts, take care of a rigorous justification.
6. Rationale
It doesn't matter whether you conduct a scientific study, a study in the field of art, behavioral sciences, or humanities, there are always some methodological approaches available.
You need to defend your methods and critically evaluate alternative approaches in this section. Analyze all the advantages and disadvantages of all possible options. Don't forget to explain your own choice.
7. Reliability and validity
Reliability and validity always require a clear discussion. This area includes some questions. For example, it can be the accuracy of the data you use, sources of the possible error. Don't forget to be precise. One more essential aspect is the statistical significance.
8. Sampling
Sampling techniques and sample sizes can be considered from several points of view. And this is not only about reliability and reliability. Often these issues deserve special attention. Remember that sample size affects statistical significance. You should use this while preparing your dissertation methodology.
9. Appendix
Remember, focus, and clarity. By the end of your dissertation writing, you need to add an indirectly relevant material. Most likely, you're going to provide your readers with copies of questionnaires and some other methodological materials. Use the application section for this purpose.
10. Generalization
This is another section that you can include in your methodology. This is an opportunity to consider the prospects of your approach. How far can the data obtained with it be summarized?
In fact, you should remember this problem in the process of developing a methodology. If you get results that are important regardless of the direct data set, this will add more credibility to your paper.
Ask For Professional Help
Writing a really effective dissertation methodology is a very challenging task.
It will require a lot of concentration and concentration from you. You will have to keep a lot of information in mind to provide your readers with a detailed and understandable methodology.
If you understand that your skills are not enough for success, take advantage of professional help. An experienced author will write a paper from scratch, guaranteeing you an amazing result.
Get more info from our insights!
At Paytowritepaper, our main objective is to provide a high-quality assistance for academic assignment of any complexity. Except of writing help, we also share guides to different tasks and other information about student's lifestyles. Check the recommendations and reach our writers if you need any kind of writing assistance!
Get started