Argumentative Essay Writing: Step-By-Step Guide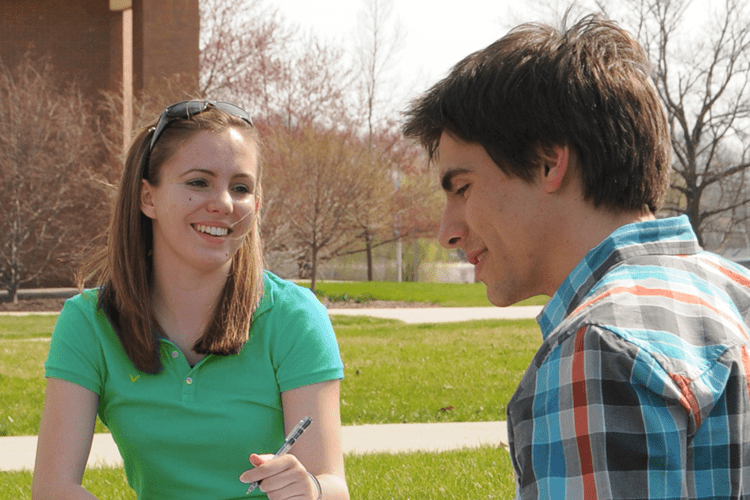 Face an argumentative essay task for the first time? Your teacher gave you the topic you have no idea about? Short of time to browse internet for extensive guideline on writing this type of essay? No worries – in the article below you will find everything you need to develop a winning essay.
What is an argumentative essay
Before you begin developing a good argumentative essay, that is one that will surely impress the reader and will be rated high, then let's start with defining what this kind of essay is:
This is a work where you will need to express your opinion on the raised issue;
This is a work where you will need to support your opinion with facts.
This is a work where you will also have to provide your opposite viewpoint.
To make it shorter, an argumentative essay is one of the types of research work that allows considering a specific problem from different points of view.
Effective tips to a good essay
There are specific requirements for this type of essay. Here are our step-by-step recommendations for developing a really good paper:
Analyze the given topic or choose it yourself. If your teacher assigned you with a specific topic, read it carefully to understand well enough what you need to write in the essay. If you have an option of choosing an essay theme, then choose the one that you are really interested in, that really captures you. The reader will always feel there is no author's passion in the work, and thus it becomes boring.
Define the pros and cons of your topic and make up your own opinion. After you have chosen a topic that you like, analyze it well and define all the pros and cons of the issue. Each issue has two sides, so you will have to understand which side coincides with your point of view. However, when writing, you will need to present the arguments for both opinion, but make sure your opinion will be clear to the reader.
Describe the opponent opinion. Make sure your arguments are strong enough to overwhelm the arguments of opponents. Your point of view will be more conniving when you do your best to proof that your arguments are stronger.
Give the facts. An argumentative essay is nothing without facts. After all, the aim is to provide the arguments in favor of your opinion. To make your arguments look convincing, you have to back them up with verified facts. You need to do it if you don't want your paper to be ill-considered and unfinished.
Do the writing. Once all the materials for writing an essay are ready, sit down and start to write. This type of essay consists of 3 parts: the introduction, the main part and the conclusive part. The volume of each of these three parts depends on the volume of the entire essay.
Do the checking. Always leave time for correction of mistakes and editing. See if there are any grammatical or spelling errors, or perhaps the text is not smooth in all parts. Once again, make sure that you understand the topic correctly.
Process of argumentative essay writing
Writing an outline for your argumentative essay
You will not be able to develop a good essay without a well thought out plan, experts say.
What should you do if you don't have any ideas in your head? – Generate them! For this, use brain storming. It is very useful because you will be able to generate thoughts and ideas on any theme. It's great if you can involve someone else who is ready to share with your knowledge and opinions.
So, how to write a plan:
Step 1. Read your topic
Step 2. Convert the topic into a question
Step 3. Think over the arguments.
Step 4. Answer each of these questions
Step 5. Group your ideas logically into a conclusion
Writing a thesis for your argumentative essay
If you learn how to write a good thesis you may think that half of work is done. One of winning ways is to present it in a question and answer format:
Turn the theme of the essay into question:
What is school bullying?
Does bullying at school cause serious psychological problems later?
Are there ways to prevent bullying?
Should teachers and parents be involved in preventing bullying at school?
Answer: very often a topic is given in the form of a question. The answer you give will be your thesis.
It will be good to add an introductory sentence of two before the thesis to presents other points of view.
Writing a conclusion for your essay
In the final part of your paper you should formulate your point of view and argue your position by building reasoning within the stated theme based on at least one reliable source. Be precise, do not write long and complicated sentences, and do not copy and paste the previous material.
Best topics of argumentative essays
We have prepared some of the essay topics teachers love:
Should cloning of animals and laboratory tests on animals be banned?
Why should abortions in America be prohibited?
Nowadays some of prisons have better conditions than shelters
Should death penalty be abolished in America
Should euthanasia be allowed?
Do mobile phones help to improve students' progress at school?
Are American taxes fair?
Do you need a mobile device to be successful in business?
Why should parents control what their children browse on internet?
It should be child's sole decision which parents to stay with after divorce.
Get more info from our insights!
At Paytowritepaper, our main objective is to provide a high-quality assistance for academic assignment of any complexity. Except of writing help, we also share guides to different tasks and other information about student's lifestyles. Check the recommendations and reach our writers if you need any kind of writing assistance!
Get started