Types of Gun Control Essay: How to Prepare an Impactful Academic Work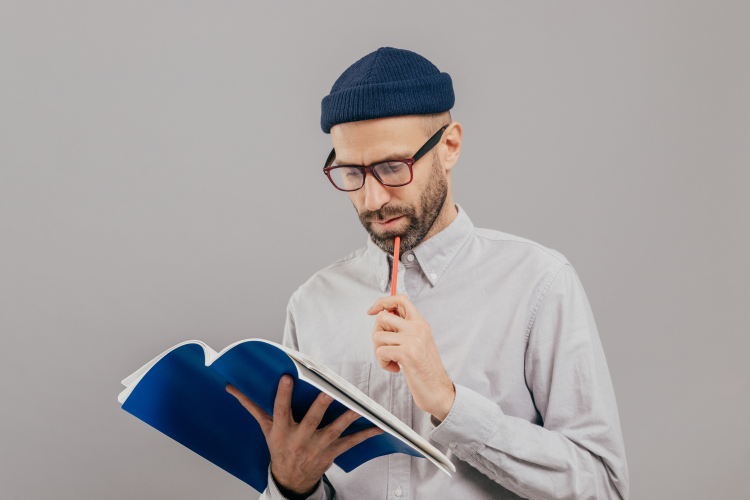 The increase of shootings in public places has caused many discussions on gun control laws. The issue is debated particularly at all society levels, no wonder it has involved also students at schools and colleges. You might think a gun control essay is an easy task, for you are just to give your opinion. In fact, it's a controversial question that has been discussed for years and is still being discussed.
Make Extensive Research
No doubt you are supposed to state your understanding of this issue. However, your position should be based on facts and examples, not on your emotions. So, writing an essay starts with deep research – and successful research starts with an investigation of roots.
Take into consideration that firearm control has been debated about during the history of the country. It dates back to 1791 when passing the Second Amendment to the Constitution allowed each citizen to possess guns. Since the end of the 18th century, there have been many disputes concerning this question – at Congress, councils, newspapers and mass media – and yet the problem exists.
On the one hand, there is no lack of information for your essay, on the other hand, it may be difficult to find out useful points in that endless flow. So, don't waste time on irrelevant sources – take reputable media as a basis. Investigate experts' arguments to see the issue from different angles.
Here are some articles you can examine for your writing piece:
Gun Control and the Constitution: Should We Amend the Second Amendment? (by Paul M. Barret).
Why We Can't Talk about Gun Control (by James Hamblin).
Gun Control Isn't the Answer (by James Q. Wilson).
One more aspect you should take into consideration is that this issue has caused many court cases. You may examine a couple of them and include the result of your research in your academic paper.
Types of a Gun Control Essay
Conducting research is crucial for preparing a successful academic paper, still, you need to organize facts you have collected into an impactful writing piece. Firearm possession is quite a broad topic, which encompasses various approaches. It means there are different types of gun control essay.
Descriptive essay
In such an essay you appeal to emotions. Tell readers what you feel about the laws existing today or how would you feel in case they were changed.
Definition essay
You are expected to broaden the dictionary article. Give an extensive definition of gun control itself or any aspect related to this issue.
Argumentative essay
You are supposed to stick to a certain position and offer pieces of evidence to convince readers. In this case, you can choose either pro or anti-gun control position.
Cause and effect essay
The basis of this kind of essay is a real or possible story that resulted from a gun control issue. Your task is to investigate what has caused it to happen and what the consequences are.
Compare and contrast essay
This type of academic paper requires a list of differences or similarities without the author's attitude toward it. You might focus your work on two different gun control positions or experts having such opinions.
Narrative essay
Share your own or someone else's experience related to the discussed topic. A story may become a vivid example that speaks even louder than logical facts.
Persuasive essay
It's similar to argumentative essay, but here you are expected to persuade readers that your position is correct and your opponents are wrong. You might use different styles of convincing.
Of course, it's not a completed list, but in most cases, students come across persuasive and argumentative essays. So, in the article, we will study these two popular academic works.
Writing an Argumentative Gun Control Essay
A good topic embraces at least two opposite opinions so that it can hypothetically give rise to exciting debate. Gun control is just a very theme for everyone to speak their mind. To begin with, decide what position you are going to stick to unless your teacher has stated a certain direction.
This type of essay appeals to logical facts, not to emotions, that's why complex research is needed. Start with investigating a historical background and then collect pieces of evidence. Examine articles written by experts who support your point of view, try to dig up to find out interesting proof-points.
However, your opponents will conduct research as well, so think about the facts they may offer. Surely, it's impossible to predict all the approaches, but it's a good idea to examine the most popular opinions.
When your analyze is ready, prepare an outline and start putting your thoughts on paper. Keep to a common essay structure: an introduction, a body, and a conclusion.
In the introduction, you should state a thesis statement – it's the main idea you are going to maintain in your academic work. Express your thoughts clearly, so that readers won't have difficulties to understand your position.
In the body, you extend a thesis statement by giving solid arguments. Put each argument in one paragraph. Make sure to use transition words to link passages in one thinking line. In conclusion, you should rephrase the idea offered in the introduction.
Here is a list of possible topics for a gun control essay:
Will gun control restrict my freedom?
Illegal weapon: will gun control provides a solution?
Free gun possession: is it effective protection against criminals?
Is the Second Amendment suitable for the 21st century?
Free gun possession or weapon image in mass media – what are the roots of the problem?
Writing a Persuasive Gun Control Essay
This kind of essay is similar to the previous one, the goal and the structure are the same. Also, you need to conduct research to grab strong evidence as well. Nevertheless, there is a significant difference between them. The argumentative essay appeals to logic, but the aim of the persuasive paper is to convince opponents by all means.
There are three methods of convincing people:
● Ethos. A speaker appeals to the ethical aspect of an issue.
● Logos. A speaker appeals to the logical thinking of an audience.
● Pathos. A speaker appeals to emotions.
In a persuasive essay, you can focus on one method or combine all of them. Your main task is to make it obvious for opponents your position is correct. For example, base your academic paper on facts, but don't forget to add a bright, even sensitive story of someone whose life was influenced by weapon laws. Still, this topic touches tragic accidents happening in the USA, so be careful not to hurt someone's feelings. Be persuasive, but tolerant.
A gun control essay is a very extensive topic. It touches our laws, our safety and our concept of freedom. Such difficult topics are good for students to train their skills of speaking their minds in controversial and delicate issues, in which even experts can't find consensus.
Get more info from our insights!
At Paytowritepaper, our main objective is to provide a high-quality assistance for academic assignment of any complexity. Except of writing help, we also share guides to different tasks and other information about student's lifestyles. Check the recommendations and reach our writers if you need any kind of writing assistance!
Get started