Popular Discussion On Whether College Worth The Costs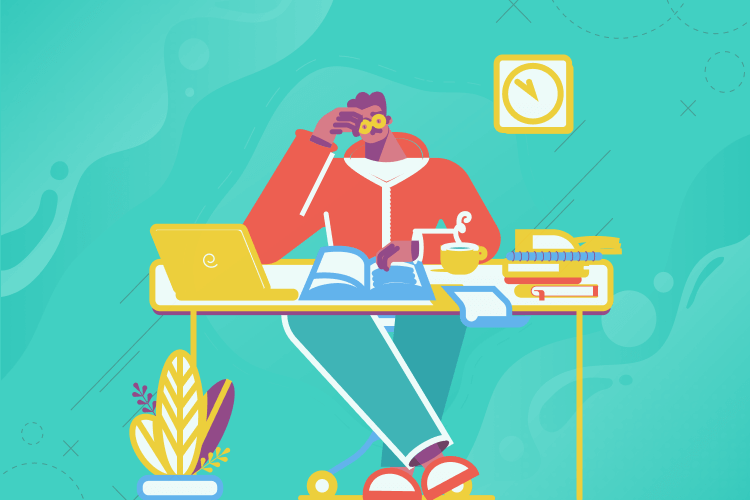 These days we have so many opportunities both for youth and adults. Students are those people who can choose their path and make decisions. They aren't restricted to a single choice. But the norm in modern society still dictates its rules. It says that a college education is a must, and without a diploma, you won't be able to live a happy life with enough resources for comfortable well-being. But is it true that college education is mandatory these days? Do students consider it a worthy payment? Let's figure it out in the article.
Do You Need to Go to College?
A college education is pricey. Not every family can afford it. Parents start working hard to ensure enough money to cover their tuition. But is it worth it? It is a double-edged sword. Some people agree that attending a university will give you more opportunities. Employees with a diploma will receive a higher remuneration and will be more valued in the workplace. People supporting the idea that college is worth its money don't even pay attention to the rising tuition. They are ready to pay more, and sometimes, even more than they can afford to have the opportunity to study.
The statistics say that a college graduate is more likely to receive a considerably higher salary than the one without a diploma. For this reason, lots of people sacrifice their time, spend savings to get enrolled. Potential salary expectations prevail over the costs for the college. But it's not a unique thought. There are many families considering college education a useless undertaking.
Another matter of concern is the salary that doesn't meet the initial expectations. Not every person with a bachelor's degree will be able to land a demanding job right after college. The salary of regular workers with a simple high school diploma is sometimes even bigger than you could imagine.
If you want to enter a college but doubt if the diploma is worth the money, you need to research the average salary range on the market. When you see real figures and benefits, you can make your decision. How can you do it? First, decide on your major and then go to the Internet to see what salaries are offered to the workers.
You should remember that most employers will appreciate your qualifications and the level of knowledge obtained. Never ignore your major. The company's HR will always pay attention to the disciplines you studied in college. When researching the information about the salaries, try to look for as many options as possible. You will be amazed by how different the salary range is for the same job position.
If you notice only low remuneration offers, perhaps you've been looking in the wrong place? You should also compare the wages of workers in the same position but bearing different diploma levels. If a graduate student receives the same remuneration as a person without a college education, you should think about entering a college.
College Debt: Is It Worth Paying the Money?
The tendency among students is clear. They can't keep up with the tariffs for a college education. The tuition is rising. Each year, students will meet a new tariff to pay for their major. The economical situation in the country also affects the colleges. Unfortunately, some students abandon the idea of entering the institution because they lack enough money.
But is it worth paying enormous sums of money to cover the tuition? There's no adequate answer. You need to take lots of aspects into account. For some people, the tuition doesn't cause any difficulty, and they can close their eyes to considerable drawbacks of the education system at their potential university.
But for others, each detail plays a decisive role when making the final decision. Before you send your documents and pay for the education, you need to research the information about the college, ask students if they like the studying process, learn more about the peculiarities of campus life and salary expectations for your major.
Only by answering these questions you can say if the college is worth your money, time, and attention. Be careful and try to take a holistic approach when doing research. Your future, plans, schedule, and time management depends on the current decision. If saving money isn't a priority, you can breathe out and decide without pressure. But if you're concerned about the costs, diligent research is a must.
Can I Pay Less for the College?
It is the first question students ask when they see the costs of a college education. But we have good news. You can pay less, indeed. There are different programs for students enabling you to use a discount offer, for example. When you choose the university, make sure to address this question to the administration. They will tell you more about the possible opportunities to reduce the price.
You may get a scholarship if you've been active during your high school classes. If you have any important awards, you may try to ask for a price reduction. There are also different privileges for students based on various family circumstances. In short, you need to learn about it on the university website or address the question to the administration. They will give a comprehensive answer because every case is unique. Maybe you have chances to study for free, but you didn't even imagine it.
Can I Opt for Anything Else but a College?
In the world, there are so many professions and job opportunities. Each of us has a unique talent and can amaze others with our skills. But not everyone needs a diploma to prove that he is a good specialist in his or her field.
When you are making the decision, you need to take into account all the aspects related to the topic. Think of your current financial situation. Do you have money to afford the education? Are you ready to take a debt? Some students are sure that paying off the loan debt will take 5-6 years. But in most cases, it takes up to 10 or even 15 years. Do you want to bear such a responsibility for the next 15 years?
Money issues aren't the only thing to prevent you from going to college. You may be interested in something that doesn't need a diploma. So, why should you spend years learning redundant information if you can avoid it? There are different alternatives to a regular college education practice.
You can learn the information on the website of any university. It may provide young people with an opportunity to undergo short-term training. You won't get a diploma, but you receive the necessary skills and a relevant certificate for the employer.
If you can't find the courses or training sessions near the university, go online and look for the options there. The range of companies providing training is wide. You will find the desired course easily.
If you don't want to attend various courses or training sessions, you can land a job and ask your employer to help you with the training. Many companies will offer you to take courses in the company if you demonstrate well-developed skills and a high level of motivation.
Another choice is to do studying on your own. It is the toughest task for students, but if you don't have the alternative, you can try at-home learning. These days, the Internet suggests tons of useful information from experts all over the world. You can open video or text resources to learn the information, practice, and become more valuable on the market. If you try hard, you can find the needed information for free. It will be enough for the beginning of your career.
As you can see, the number of options is great. You can choose anything if you consider college a bad idea. If you're a highly motivated person with a good level of self-discipline, you can get by without a college education. These tips will help you find an alternative method of studying if college is either too expensive or unnecessary for you.
Time to Conclude
Entering a college is a controversial topic these days. Some people consider it to be the right choice, while others contradict the necessity. But your case is unique, and it's you who decides whether to enter college or look for alternatives. Feel free to choose whatever option you like but don't forget to weigh all the advantages and drawbacks of the decision.
Do You Need Complex Help?
If you decide to enter a college, you should be ready for the amount of writing tasks. They aren't optional. Every student has to submit them on time. If you have troubles with writing tasks or need an expert to help you, feel free to write to us. We will provide you professional papers and timely services.
Get more info from our insights!
At Paytowritepaper, our main objective is to provide a high-quality assistance for academic assignment of any complexity. Except of writing help, we also share guides to different tasks and other information about student's lifestyles. Check the recommendations and reach our writers if you need any kind of writing assistance!
Get started