Why You Should Write An Internship Cover Letter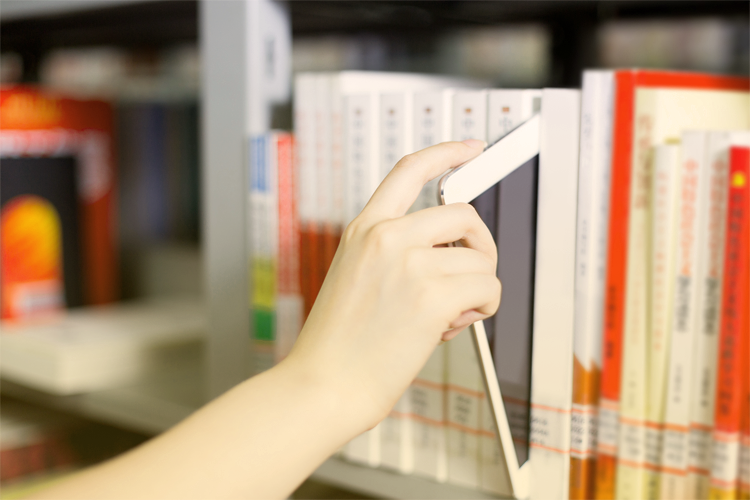 The application for an internship is one of the first documents that the commission will pay attention to considering your application. Typically, organizations offering internships for students post on their websites a special form or instructions for preparing all documents. If there are no special requirements regarding preparing a motivation letter, you should adhere to the standard scheme.
In the internship motivation letter, you must state the reason for submitting the documents and indicate why you are the most appropriate candidate for this place. The size of the appeal depends on the goal that you plan to achieve. It should not be too long, as employers value their time, so they will not read the text over several pages.
Remember that in the United States, they love a clear statement of thoughts and specifics, so you should avoid general phrases like "I love what I do and want to learn the profession better." It is not recommended to repeat the information that is already on your resume. It is better to talk about your education and professional experience applicable to the organization you apply to.
So, when applying for an internship, it is better to talk about your academic biography: where you studied, what topics you specialized in, and what exactly you plan to do during the internship. When applying, for example, for a creative specialty, it is recommended to focus on your interests, to talk about what areas of life you are most worried about. Now let's look at the steps of writing an internship motivation letter.
Show Your Enthusiasm
The first step in writing a letter is to tell the reader why you are interested in this internship. As a student who has just graduated, you will probably want to write that the work piques your interest and wants to learn more about it. Yes, this factor can be included, but you cannot build a cover letter on it alone, because you are not writing it for college, but for an employer who needs to be interested. Remember the golden rule: a company is interested in what you can offer them, not what they are willing to provide you. Or, to be precise, it makes no sense for them to drag you up the career staircase if you don't want to. Therefore, your task is to prove that you are the one they are looking for.
The best way to prove that you are interested in their company and internship is to show your team's knowledge. You need to know what is special about their field. Is their product unique? Does it help people? What is the primary mission of the team?
We warn you right away to avoid general phrases. If you find out about the company and tell the same information about others' companies, you have not studied enough about the company's scope. That is, you do not need to write such a banal phrase as: "I know that you are one of the leaders in the market." But instead, you can write: "I am impressed by how much your company has achieved in the construction industry because of the innovative decisions."
Note an important detail – do not overestimate the company; write in measure. After all, they are looking for a good candidate for work, they want to replenish the staff, and if you show yourself as a smart specialist even before the meeting, you have every chance of getting an internship. Managers need to know that you are interested in building a career in their company, which means that it is worth spending your time and effort.
Indicate Projects and Experience in Your Field of Activity
The second step in writing a letter will be to indicate information about experiences, projects, extracurricular activities that you were engaged in. Or perhaps the application you are submitting may become a good experience for you in your field of activity in the future. But what should you write about right now?
Let's not panic; it is quite normal if you have not yet gained work experience on your life path. But for sure, you have volunteered in those projects that are directly related to your work, so this is the perfect tool to describe your work experience. Your goal is to describe what you did and what results you brought for society in as much detail as possible. As a result, you should smoothly lead the reader to the fact that you animate with various organizational issues during your studies, and now you are looking for a job of your dreams. It would help if you let the manager know that you are ready for serious obstacles and have a small but very valuable experience behind the place.
If you have no idea, then we want to give a hint. Your text may describe events from your student life, where you took leadership positions, or you were a project leader during your studies and received some award for achievements in some science field. Also, stories about the competitions where you took part will suit you, but it is worth adding the appropriate confirmation, as well as awards or diplomas.
Another option we can offer is coursework. Yes, recruiters do not care how you defended your term paper or how you wrote it, but if you turned out to be the best student or you were singled out among others, then be sure to indicate this. After all, sometimes recruiters make exceptions. An excellent example of the fact that you had experience in a particular field of activity is group projects where you also showed good abilities.
Describe Your Best Skills
Of course, you have skills that you are proud of and think that all of them need to be told in a letter. It's good that you treat yourself positively. But do not give too much information; choose only the essential details. If you do not know which moments are better to leave and which ones to delete, choose the most exciting situations where you showed your best side and showed those primarily exciting skills to the employer.
For example, one student described a case when he worked half-time in an emergency room while studying at a medical university. He described that he often helped students with various bruises, scratches, and they were grateful to him, sometimes he helped teachers and replaced the head nurse when she was busy with important matters. You can also take the story about the courses you took to learn new facts in the activity. It will not be superfluous to indicate if they were difficult, and you were able to cope. This will demonstrate to the employer that you are interested in the profession and prove that you can quickly learn. Another way to talk about new skills is to write in a letter that you have organized different shows for the holidays. For example, describe how you carefully approached the choice of scenery, selecting a musical group, and an entertainment program.
Even if you have not acquired the necessary work experience, it will be interesting for any manager to cooperate with an active, energetic, attentive, reliable intern. You have one chance to prove it, so use the advice as much as possible, so you don't miss out on the opportunity.
Don't Make Mistakes
You have learned about the steps of writing an internship motivation letter, now let's find out what exactly you shouldn't do. A motivation letter is an opportunity to draw attention to yourself. With many applications, it is possible that having noticed errors in a candidate's motivation letter, managers will not even read his resume, let alone an invitation for an interview. Attention should be paid to the following aspects:
the appearance of the document is essential. It has its clear structure, reminiscent of the format of a letter. Good print quality, signature, and absence of blots are prerequisites. The address of the sender and recipient of the letter should be indicated in full, without errors;
a motivation letter should have a clear structure. The paragraphs should be highlighted; it is not recommended to use different fonts and colors in the text. Grammar mistakes and typos are unlikely to make a positive impression on the commission; they only tell about your illiteracy or inattention;
pay attention to the style. When writing a motivation letter to an organization, you should use business language;
a motivation letter should be written for each organization separately. It should not contain information that is not important for this particular case but remained in the letter from the last time. Thus, you can demonstrate that you were preparing to submit documents to this particular company and are familiar with their activities;
vague argumentation, vague formulations, the use of "general phrases" are not encouraged. Information about your advantages over other candidates should be presented clearly and visually;
experts also advise against mentioning our shortcomings, because each of us has them. True, only about those who are unlikely to influence the decision in your favor;
don't apologize for not having enough experience. After all, one of the gravest mistakes a student can make is to write: "I am just a beginner in this work." Instead, you can write, "I am proud that I was able to achieve such heights during my studies in college and won the place of the leader, so I want to apply my knowledge in professional activities."
Explore the Internship Motivation Letter Example
You are familiar with the theory, but are you interested in how writing looks like in practice? For your attention, an example of a student who will send an internship letter:
Good afternoon, dear Anna Steele!
My name is Dennis. I am currently a 5th-year student at the University of Florida ELI, major in Linguistics.
I want to become a trainee for your translation bureau; my two main languages ​​are German and English.
For me, working as a translator is a pleasure. I have been studying with enthusiasm for 4.5 years, and I am going to graduate with honors. I have always dreamed of becoming a good translator to help representatives of different countries and cultures communicate efficiently, share experiences, and find compromises in solving important issues.
I believe that my specialty is the skill of synchronous translation. Five months ago, as an intern, I worked as a translator at the international conference "Financial Aspects of Entrepreneurship." I consider this experience successful: I translated the speeches of two speakers.
The reasons why I am interested in doing an internship with you:
Your translation service company is the best because you use only modern technologies and always keep up to date with the latest innovations to improve your work.
It is invaluable to work with high-level specialists and learn about difficulties during work and ways to solve them.
What I can offer you as an employee:
I'll show you perfect knowledge of two languages;
I will put my knowledge of translation into practice and share my tips for translating texts;
Due to the experience of working at small conferences, I have learned to solve the problems posed to me quickly;
My personal qualities are perfect for your company. I use the ability to quickly adapt to a team, provide support and mutual assistance if necessary, respect each client, listen to his/her wishes, accept constructive criticism, listen to the manager's comments, and work for the result.
If you decide to give me projects or challenging tasks during the internship, I will be glad to receive an incentive reward for my work. But I'm also ready to put in a lot of effort to earn as much experience and your knowledge in the professional field as possible.
I am looking forward to your reply by e-mail at [email protected] or call me at 1 444 555 777.
Thanks in advance for your time.
Best regards, Dennis.
Get Quality Writing Help
In case you have some problems, don't hesitate to come to professional writing services for help with your internship letter. Our online writing company are always ready to write A+ assignment for you at the shortest deadlines!
Get more info from our insights!
At Paytowritepaper, our main objective is to provide a high-quality assistance for academic assignment of any complexity. Except of writing help, we also share guides to different tasks and other information about student's lifestyles. Check the recommendations and reach our writers if you need any kind of writing assistance!
Get started