Beneficial Techniques to Manage Personal Statement Writing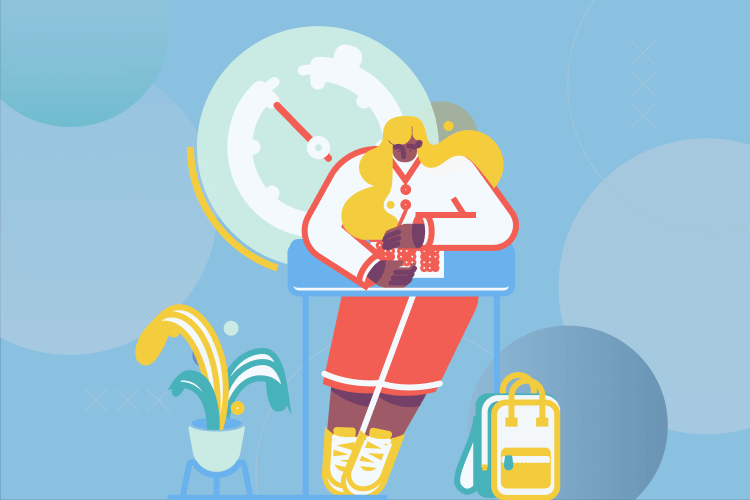 When you decide to apply for graduate school, you will need to introduce yourself. The most common way to do it is by writing a personal statement essay. It can help you persuade the board and make your professional goals and dreams come true. The personal statement is only a part of the whole application process. You will need to pass the exams, provide recommendations, introduce your transcripts, and manage other steps to get enrolled. But a well-developed and correctly written personal statement can make a huge difference. The committee will appreciate your letter if you do it correctly. In the article, we have gathered useful tips to write a winning personal statement. With this information, every applicant will impress the committee and increase their chances of getting your dream ticket.
How We Define the Personal Statement
When you apply for graduate school and want to increase your chances to get enrolled, you are supposed to provide the committee with a unique personal statement. This is the choice of perspective and far-sighted students who want to introduce themselves as successful applicants for the university.
What is a personal statement? It is a brief story about an applicant featuring the reason for applying to the particular program. It isn't the only criterion for the committee. There are also test scores, GPA, and other figures that can prove how knowledgeable the student is. But the personal statement is supposed to show whether the person can manage the program or not.
Such metrics, like test scores and points, can show the person from one side. But the committee wants to know the personality as a whole. And the personal statement is what helps the admissions board get acquainted with the applicant better, learn their background information, and draw appropriate conclusions.
Personal Statement or Statement of Purpose: What's the Difference?
Many students get confused when they see these two definitions together. The choice isn't clear, and there's a fear of making a mistake. Let's figure out what's the difference between these notions.
The statement of purpose is less broad than the personal statement. When you deal with the statement of purpose, you aim to pronounce the reasons for applying. You can cover career goal issues. You can also touch upon various academic achievements that can prove your value as a professional in the area. Another aspect is your thoughts about the personal contribution to the program and the prosperity of the university from the professional point of view.
When we talk about the personal statement, we mean a broader concept. It doesn't relate merely to the career perspectives or reasons for the program choice. You are free to tell more about your personality in general. First of all, you need to mention the information characteristic for the statement of purpose, i.e., your goals, plans, and professional contribution to the university. But you should also point out your strengths and weak sides, tell in more detail about your past background and give a clear picture of your character traits.
Do You Need to Write a Personal Statement?
What is the purpose of the personal statement writing? The answer isn't restricted to only one thing. There are lots of benefits you may obtain by writing a winning personal statement. With a well-planned statement, you can impress the committee and let them understand why you are the best person for this undertaking. A good personal statement will accentuate your strengths and therefore show the admissions board why you're worth getting enrolled.
It's a good idea to submit your statement together with the rest of the documents if the statement is required. While some programs let the applicant choose if they want to write a statement or not, for some programs, it's obligatory to compose the essay. In the comments, there should be some remarks and prompts to help you understand what kind of a paper you need to write. But remember that it will always be more beneficial to do than to omit this step. The board will appreciate your effort and assess it accordingly. The personal statement is what helps students become more visible among a whole lot of similar applications.
Another purpose of the personal statement is to show the board that you are fluent in writing. For some disciplines, it isn't a decisive criterion. But programs are asking for fluency in writing. For this reason, you need to manage the essay as best as possible to show that your writing is managed in a clear and readable language. If your thoughts are performed clearly, and the grammar doesn't damage the text, you can get higher points.
Tips to Write a Compelling Essay
You won't find the answer to all your questions on the internet. Every personal statement is unique. Thus it is you who need to answer the questions. But we can give you a hint of how to write a good essay. These tips will help you with the writing process and give ideas for the content.
Always Read the Requirements
Every personal statement will differ from another. It depends not only on the applicant. The instructions vary a lot as well. Every program has its particular rules and norms of writing. Thus, your task is to read the information carefully and get the most of it.
It often happens that the instructions are weak. They don't provide any exact details about the format, style, or volume. The purpose of such requirements is to let the writer think. You are thus supposed to create your essay following the personally made plan. If you do it correctly, the committee will appreciate such an initiative.
But there are also programs with a set range of rules for personal statement writing. These are the guidelines necessary to follow. You are supposed to choose the needed format, style, and tone of writing. You need to avoid redundant information not asked for in the instructions. If you violate the rules, it can heavily damage your points for the paper. If there are any obligatory instructions, you as an applicant have to stick to them. Otherwise, the committee will ignore your application just like you ignored the requirements for the writing.
Reflect on Your Personality a Lot
A personal statement has its main purpose in the name. To manage the task, you need to write about yourself. But how can you write an essay about yourself if you don't know well enough your strengths, goals, and desires? To provide a good and well-structured essay, your task is to get prepared well.
Your task is to think carefully about your positive sides and how they can correlate with the program. You can't simply tell what traits or features you have. Your task is to dwell on your background, achievements, and personal story, in general, to understand what makes you special for the program.
If you are in a hurry and use standard or even cliched phrases to describe your personality, you're going to lose. Every one of us has our unique way, story, and traits of character. Thus, we can't use the same words to describe different phenomena. For this reason, you need to think well about yourself and differentiate qualities you are sure about.
Discuss the Issue With Your Family Members and Friends
We can't assess our qualities, achievements, and positive sides objectively. For this reason, it is important to ask for help from people who know you well. These are your friends and family who will help you up to create a full image of yourself. These people lived with you and managed tough life periods hand in hand. They know how you meet challenges and resolve issues. They can tell you exactly who you are and what qualifications can better characterize you as a personality. Ask them questions, give examples, or simply try to know their opinion about yourself. It may concern either the professional field or personal life.
You Have to Be Unique
The admissions board is a team of experts who have been in the game for years. They've read thousands of letters and know what you are going to write in the next paragraph. They are acquainted with the common essay structure and personal statement vocabulary. To amaze them, you need to try hard. If you make use of simple and widely used words for describing your qualities, the committee will hardly read your essay all the way through. Therefore, you need to create your outline, think of interesting ways to introduce examples in the text, and look for synonyms. The board is fed up with cliches.
Use Clear Examples
It is one of the most complicated parts of personal statement writing. You can't ignore the examples. These are situations that may exemplify why you're the perfect candidate for the position. But it's a tricky part of the essay. The examples have to be relevant because general information will hardly interest the readers. It's better to introduce an up-to-the point story than think over several irrelevant life situations.
Let's Conclude
Personal statement writing is an essential part of the grad application process. You won't be able to omit the step, so it's better to get prepared for the writing. If you follow our tips and read the requirements carefully, you will manage the task perfectly.
Need Help?
It is a tough task to manage all the academic writing tasks without professional help. But we know how to assist you. Our service provides expert writing help for students with almost any subject. We will easily cope with your statement for grad school. Write to us to get more details.
Get more info from our insights!
At Paytowritepaper, our main objective is to provide a high-quality assistance for academic assignment of any complexity. Except of writing help, we also share guides to different tasks and other information about student's lifestyles. Check the recommendations and reach our writers if you need any kind of writing assistance!
Get started