Harvard Citation Basic: All You Should Know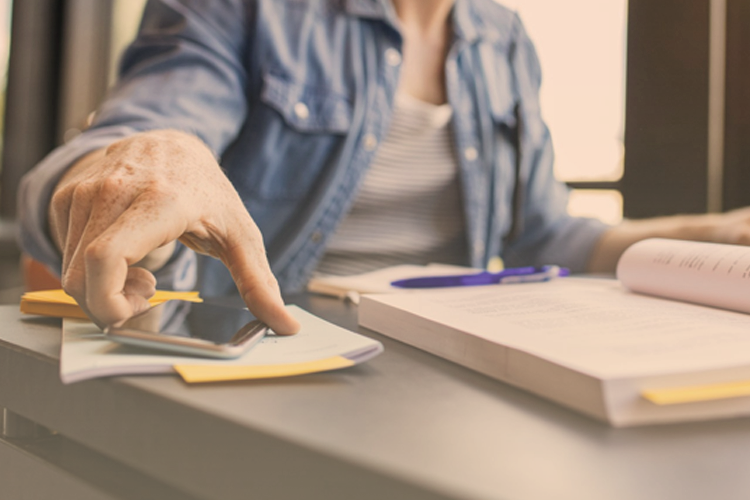 Crafting an academic paper has always been challenging and time-consuming. A student must have decent skills to come up with an interesting, appropriate document that will deserve the highest. Along with writing catchy content, it is necessary to know how to arrange it properly. Citation is what most young people stuck with while creating a required paper. Knowing Harvard citation format rules will help you cope with organizing all sources well and do not come across any plagiarism issues. Basically, the citation is subdivided into two ways which are:
Reference list
In-text citation
Reference List: Harvard Citation Rules
A reference list is an irreplaceable part of any scientific work, and it must be written properly as any other project component. This list contains data about all resources that have been used within an assignment. It presents data about writers, the title of a particular resource, and the year of its publication. These are general requirements for the reference list in Harvard format. It must:
Be at the very end of your paper on an individual sheet.
Have an extra space between lines throughout the text.
Be arranged by alphabet in accordance with its writer; in case there are several works of one writer, you need to place them in accordance with the date. Organize sources by title if the writer is not mentioned.
Include all sources presented within in-text citations.
A Full Guide for In-Text References
The in-text citation is another type of mentioning original resources. You need to place them in the main text and ensure they are shorter than regular references. Harvard citation format says that in-text references contain the writer's name, publishing date, and page number: Thomson, 2016, p.179.
Two & three writers
Some materials have several writers, and you should mention all of them—for instance, Smiths, Thomson, and Coye, 2015, p.99. Do not omit any of the available authors. Check well correctness of writing surnames to avoid possible misunderstandings.
Four and more writers
If you want to cite the source that was created by four or more authors, you need to use "et al". Start with the first surname and add "et al". For example, Smith et al, 2016, p.126. In this case, you should not include all names since they will take a lot of place in your work.
Material without writers
Sometimes, the books and journals do not mention the information that is necessary for the citation of the resource. If you know the organization that is responsible for publishing the source, put its name on the author's place. If you know neither author nor organization, put the title in italics. For instance, "A basic guide on cooking, 2015, pp.167-169."
Numerous materials of one writer
You need to know to quote correctly in case you intend to apply the works of one writer that have seen the world the same year. Basing on Harvard citation format, a letter must be placed just after the publishing year. Look at a simple example that demonstrates it well: Smiths, 2015a, p.88, or Smiths (2015b, p.67).
Citing in one episode
If there is a necessity to quote multiple sources in one episode, do in an ordinary way, putting semicolons. For example, Browns, 1978, pp.99-103; Holy, 2016, p.145; Michell,2012, p.177. While citing various editions of one work, you need to place the author's name followed by years. For example,
Smiths,2009;2017.
Other cases
If you deal with the source that doesn't have a year of publication, just place "no date." For example, Smiths, no date, pp.156-159. Sometimes, it is necessary to cite a second source in the academic paper. To do this correctly, follow the example: Smiths 1999 (cited in Andrews, 2016, p.134).
Rules of Citing Different Source Types
While writing a work and citation of other sources, you can deal with different types of sources. In this case, in-text-citations remain the same if no other rules are mentioned. As for the reference list, everything depends on the type of source. It is necessary to know all peculiarities to come up with proper-arranged work. Here are the most common cases that you can come across.
How to mention a book
It seems to be the easiest point in the entire format of Harvard citation. You should do nothing special, just follow basic example: Tanović, S. (2019). Designing memory: The architecture of commemoration in Europe, 1914 to the present. London: Cambridge University Press. Thus, remember a simple formula: Surname of writer and initials. (Release date) Title. Its edition. Concrete place & publisher.
How to refer to an edited book
Citing a book that has been edited doesn't differ much from an ordinary book. It is a collection of a few chapters crafted by various authors. The only difference between citing an edited and regular book is that you mention editors to emphasize their work. Harvard guide shows how to do it quickly and properly by keeping to the next rule: Surnames of editors, their initials, (eds.) (Release date). Title. Edition. Place: publishers. As you can see, the formats really do not differ much. Look at the example to clear things once again: Duncan, J. ed., (2013). Penguins and their habitats. 2nd ed. London: Brookenheim Books, pp.2-3.
If you are required to mention a single chapter from an edited source, you must add the writer of a particular chapter and its title: Names of authors. (Date of release). "Title of chapter" in editor's info like surname and initials. Then you need to place a title, edition, place, and of course, publisher & page number. Look at the example to catch the general idea of placing all required data: Papps, E. (2017), and acting in accordance with New Zealand regulatory frameworks. In J. Crisp, G. Regeiro, & D Waters (Eds.), Potter and Perry's fundamentals of nursing (5th ed., pp. 194–208). Elsevier.
Rules of citing e-books
Nowadays, many students prefer using e-books rather than visiting local libraries or even bookshops. Such an approach is really convenient and saves time greatly. If you are going to electronic material that you have found ion the Internet, then ensure you know such details as writer's name, title, date when the e-book was released, online storing, and data. In general, it will look similar to this: surnames of writers and their initials. (Release date)/ Title. Its edition. E-source collection name [online] with mentioned online access place. If the book is available via e-book reader, then you should include it as well. For instance, Loewen, S. (2011). Introduction to instructed second language acquisition. Routledge. https://doi.org/10.4324/9780203117811(Accessed: 12 October 2014)
Tips on quoting journal's article
Citing a journal article by Harvard citation format is not difficult at all. Once you find out how to do it, you will be able to implement the basics quickly. So, here how it looks: Name of the writer. (dater)" Title of material," journal's title, volume, page. The example will demonstrate everything better: Tompkins, G. (2015). Social capital and its application to Māori social policy. Aotearoa New Zealand Social Work, 27(4), 16–24.
In case you use information from an online article, cite the source like this: Colliver, Y. (2017). From listening to understanding: Interpreting young children's perspectives. European Early Childhood Education Research Journal (2596), 854–865. https://doi.org/10.1080/1350293X.2017.1380882
How to quote an article from a newspaper
Actually, referring to a newspaper article doesn't differ much from journal articles with one slight difference. You do not need to mention the volume but must add the date of release: Surnames of writers, initials. (Year) "Tille of the material," Name of newspaper (edition), date, page numbers.
For instance, Johnstone, S. (2019) "Bringing Hollywood to Hawke's Bay", Hawke's Bay Today, 6 September, pp.11-13.
How to cite a website
At present, the Internet is full of sources that can be used for writing a top-quality project. If you intend to mention a website in your list of references, then do it like this: Surnames of writers and their initials. (Release date) Title of page/website [Online] and mentioned online location. For instance, Cherry, K. (2019). Leadership styles and frameworks, you should know. VeryWellMind [Online]. Available at: https://psychology.about.com/od/leadership/a/leadstyles.htm (Accessed: 20 August 2016).
Wrapping-up
It is possible to come across lots of recommendations for printed and electronic books, articles, and other kinds of sources. Still, some of them may make you confused easily. That's why you'd better keep in mind Harvard citation format for impressing a teacher with a suitable arrangement of all resources that were used for crafting the paper. Be attentive with every mentioned name, date, and publisher to avoid misunderstanding.
Get more info from our insights!
At Paytowritepaper, our main objective is to provide a high-quality assistance for academic assignment of any complexity. Except of writing help, we also share guides to different tasks and other information about student's lifestyles. Check the recommendations and reach our writers if you need any kind of writing assistance!
Get started