What Is a Globalization Essay and How to Write It?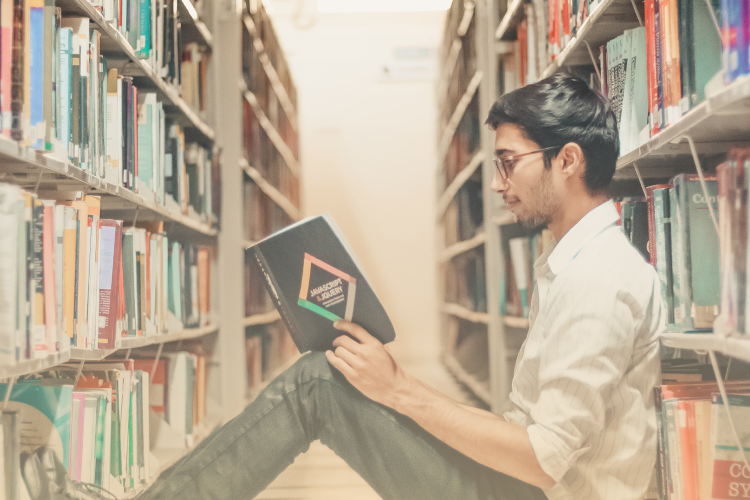 Each country faces particular problems that are similar or the same to other countries. To solve these issues, many countries tend to get together to generate the most appropriate way out of a difficult situation. It might be the problems connected with nature, employment, health, etc. The idea is that the processes are typical to many countries. The people from various countries act the same way to tackle the issues.
Globalization is the process of integration of many countries. For instance, they might integrate if it comes to the issues connected with transportation, immigration, trade, and communication. In the past, the only thing that made the countries integrate was the economy. However, it is not the same today. Nowadays, such factors as environment and climate became the main objects of the global discussion.
What Are the Effects of Globalization?
Globalization has affected the environment a lot these days. With globalization, the consumption of various products has increased. Also, it influenced the ecology and the environment a lot so that many of the species ceased their existence. To add more, the fuels that were used to transport these products led to the pollution of the atmosphere and many more terrible effects. Besides, industrial wastes and chemicals became buried in waters and soils. 
What Is a Globalization Essay Structure?
Like any other academic type of work, globalization essay features a specific structure. Let's review the crucial components of its structure.
Introduction
The intro is an opening part of the globalization essay. The main point of it is to catch the attention of the audience and make it interested in the topic of the paper.
Each essay introduction consists of several elements. First of all, it features a hook. The hook is a sentence that is dedicated to drawing the reader's attention. You should do your best to generate an interesting hook since the success of your essay depends directly on the quality of the hook.
The next part of the introduction that is crucial – it is the thesis statement. Note that it should be no more than 1-2 sentences long. A good thesis statement should define the main problem of the topic. In other words, it should focus on the most important issues regarding the topic of the globalization essay.
Last but not least, part of the introduction is the transition. It should be a sentence that creates a smooth flow of the main ideas. A transitional phrase should be placed before the main body of the paper.
Main body
The next part of the globalization essay is body paragraphs. Note that each paragraph of the body is supposed to present a certain new idea. Begin each paragraph with a topic sentence. The topic sentence is a gist of the main point of the essay that supports the thesis statement.
As soon as you write a topic sentence, make sure you have enough pieces of evidence. Conduct research online to find the necessary data and statistics to back up your topic sentence. Finish your paragraph with a concluding sentence that summarizes the main ideas regarding the paragraph. Make sure all the sentences are logically connected and feature transitional words and phrases. For instance, you might utilize such phrases and words like "Furthermore," "To add more," "Besides," "Moreover," "Thus," "Therefore," "Hence," "To conclude," "To sum up," and more.
If you are writing an argumentative globalization essay, you should include a counter-argument in the last paragraph of the body. Do this to show that you are aware of the opposite point of view and can generate the answer to it.
Conclusion
The conclusion is one of the most important parts of each globalization essay. Here you will need to summarize the main points of your paper that were illustrated in the main body. Also, you will have to analyze the main points and generate a way out of the problem. Besides, perfectly, you should provide your reader with a call-to-action and food for thought. In other words, you must inspire and motivate your target reader to act. Note that no new information like facts or statistics should be present in this part of the globalization essay.
What Are the Tips for Writing a Solid Globalization Essay?
Generate an outline. It might seem boring and not important to create an outline, but we strongly recommend you to do it. Composing an outline is the ideal way to organize all your ideas in a logical order. So, your paper will be easy-to-read and feature a certain structure.
Compose a draft. If you are not a professional so far, you will need to write a draft. This is a part where you can write whatever you want but, in the aftermath, you will check it and fix all the mistakes.
Proofread and edit your paper. As soon as you are ready with your final paper, proofread it, and check whether it needs to be edited. Revise your globalization essay and correct all the mistakes.
Read the essay out loud. If you need to present a speech on the base of your paper, read the essay out loud at home. If you find yourself stumbling in some parts, you would better correct these parts and replace the words. Also, if your words in the essay are too complex, you would better replace them with simple ones to make your speech more conversational.
Frequently Asked Questions (FAQ):
How to write the best globalization essay?
If you are writing such an essay for the first time, it might be rather difficult for you to write it on a high level. Even if you use all the tips and recommendations from this article, still, you may make mistakes. The psychologists say that a person will acquire new knowledge only after six times of repetition. This is not only about ordinary tasks but also about writing a globalization essay too. In other words, read the article 6 times, and you will create a real masterpiece.
What to do if I have no time to write a globalization essay?
First of all, do not worry and panic. You are not alone. Thousands of students all over the world use the help of online writing services to solve this problem and improve their education.
Want to be like them?
All you need to do is to fill in the order form on our website. At this step, mention all the requirements you have regarding your paper. For instance, it might be the guidelines and instructions of your professor. Just specify them in this section, mentioning the size, number of pages, and topic of your essay.
Step 2 is to pay for the paper. Do not worry because it is safe and secure. Besides, we have Money Back Guarantee policy.
Step 3 is all about receiving the paper. We check each and every order for plagiarism before the delivery so you will get an original assignment. You are welcome to read your paper and ask questions if you have some.
Will anyone know that I used your service?
Of course, the answer is "no." We have strict privacy policy. Meaning, no third party, like your classmates or teacher, will get to know that you have utilized our writing assistance. So do not worry about it at all. 
Do you strictly meet deadlines?
Yes, we do. Moreover, we tend to generate a paper for you earlier than your actual deadline is. We do it to leave you some time to check and proofread the paper and tell us your feedback.
Bottom Line
All things considered, it is up to you whether to write a globalization essay yourself or to use our writing service. However, we would like to admit that the sooner you learn to delegate your routine work to the competent experts, the sooner you will become a leader.
If you want to be a leader in the future and own a company, you would better learn the lesson of delegating now. Order a globalization essay now and devote your time to more interesting and challenging tasks!
Anyway, we wish you to succeed on your way and offer our helping hand no matter how complicated your assignment is, we are always here!
Get more info from our insights!
At Paytowritepaper, our main objective is to provide a high-quality assistance for academic assignment of any complexity. Except of writing help, we also share guides to different tasks and other information about student's lifestyles. Check the recommendations and reach our writers if you need any kind of writing assistance!
Get started