The Secrets of Success of the 'Costco Essay': How to Write Your Own Personal Statement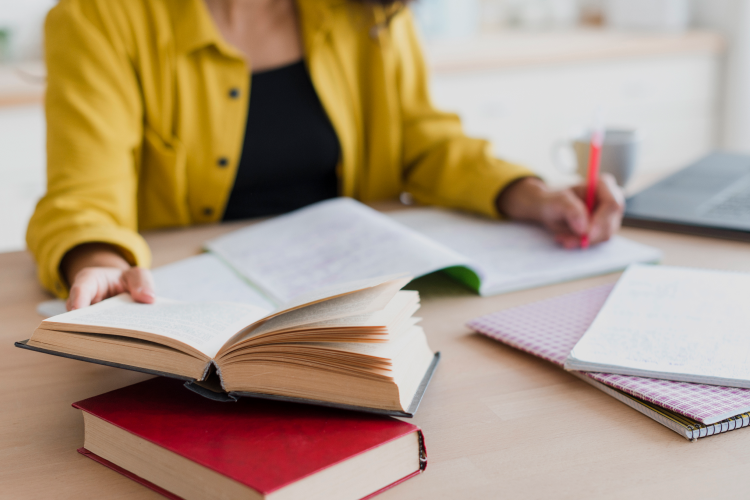 Most colleges require the Common App Essay, it's a personal statement that gives students an opportunity to show who they are. Though SAT scores and grades are important, they give a quantitative characteristic of your success as a student, but it's just a half of a battle. Admission committees would like to have a glance at your personality, get to know what matters to you beyond your curriculum. And one of the applicants proved she is a really unique personality, as her 'Costco essay' became a ticket to five Ivy League colleges.
What Is a 'Costco Essay'?
What strategy are you going to choose for your personal statement? Well, most school-leavers enumerate their leadership traits, boast what challenges they have faced and praised their extracurricular achievements. And in if you are about to do the same, imagine how would admission officers react to just another cliche paper with no peculiarities distinguishing it from dozens of other papers.
However, in 2016 Brittany Stinson decided to introduce herself in a creative manner. The prompt was to write about a meaningful experience in her life. Instead of describing a significant event, she focused her essay on shopping at Costco. Believe it or not, but it was a success. Several Ivy League colleges, including Yale, accepted her.
What Is Special about the 'Costco Essay'
The key to success was that Stinson understood the goal of the Common App Essay. Neither boasting nor enumerating biography facts won't give any idea who you are. When you write a paper, your task is not to tell what special events happened in your life, but to convince admission committees you are special.
Stinson took shopping at Costco as a basis because it was part of her life. It was something common for most people, but special to her. Still, take into consideration that she didn't write about her shopping experience, she used it as a background.
In the essay, her explorations, qualities, and interests were harmonically interwoven in one bright story. Her interest in studies was evident — and not because she told about it, rather because she showed it. Try to use apply this strategy when you show your strong points instead of boasting them.
How to Write Your 'Costco Essay'
Keep in mind that you shouldn't write about Costco. Actually, you shouldn't write about any department store unless you are a shopaholic. Brittany's paper is a vivid example of a creative presentation, but you are supposed to have your own one.
You might examine 'Costco' as well as any other successful writing piece published on the Internet in order to find out what makes it special. But don't stick to someone else's idea if you don't want to get a dull story. The secret of those impactful essays is that applicants expressed what they felt. However, you don't feel the way they do, and if you try to copy their papers, it will be evident for admission officers.
Don't waste much time on examining accepted essays. For sure, you may dig up plenty of interesting details, but it will be difficult to organize your thoughts in that flow of information. Moreover, such research can make you feel unsure of your success. You might start to think you will never write a paper at such a high level.
A Topic
Choosing a topic depends on essay prompts. Still, they just give you a direction and it's up to you to decide what approach to use. Stinson didn't try to tell her biography — she focused on one episode in her life. Definitely, it's a good idea to narrow a topic instead of mentioning as many facts as possible. In this way, a story becomes alive and bright, and the committee won't get bored of reading it.
Think over your talents, interests, and desires. Make a list of things you are passionate about or can't imagine your life without and use one of them as a background. Put on paper anything close to your heart: sport, music, dancing, reading, visiting cafes, etc.
Quite an interesting method is to turn your weak points into strong qualities. For instance, it's a harmful habit to play computer games too much, but you may take your favorite game as a basis to show you are technically knowledgeable.
No doubt, the situation you choose might be imaginary. However, let it be the only unreal aspect of your essay. Never lie about your traits, strong points, and achievements. Even though your work may impress the admission committee and you will be accepted, it will soon become evident you are not such a person as you presented yourself.
Underlying Theme
It might seem easy to describe one episode of your life. But notice that in Stinson's essay shopping at Costco is not the main theme, she adds it as a background to develop the ideas she wanted to express. She illustrates her intellectual curiosity, good sense of humor, and serious outlook. Brittany demonstrates her deep reflections and smart approaches to common situations. Think over what exactly you are going to tell about yourself and how to do it in a creative manner.
Though Brittany describes a common situation, she uses broad and complex vocabulary. Don't try to copy her style of writing. Perhaps, it's difficult for you to use complex literary figures as you are inclined to the analytical way of thinking — express it as your strong side. Demonstrate how you estimate the world with cause-and-effect chains. But even if you are not a talented author, you are expected to avoid slang words and mistakes. If you feel unconfident, ask your teacher to check your paper for mistakes.
Tone
Stinson's tone is really marvelous. She starts her paper with a joke, it's a hook to grab readers' attention. Then her tone becomes more serious as she starts to express main ideas. The combination of two styles is rarely found in students' academic works.
So, add humor to your essay if it's suitable for you, but don't force yourself to surf websites in search of appropriate anecdotes if it's not your way. Let committee officers have a glimpse at your inner world. In case you are a true introvert, use a philosophical statement as a hook. You are a sensitive personality — then show how quickly your emotions change under the influence of the outer world. You are fond of reading and try to write poems — add complex poetic figures to your writing piece.
Final Thoughts
To sum it up, there are no particular rules concerning a personal statement. You are expected to introduce yourself, show your best qualities, achievements, and talents. If you are eager to prepare a 'Costco essay', keep in mind it's not a simple narrative story. Rather, it's a combination of a simple background and a strong one's presentation.
So, make sure you are able to cope with this task. Don't focus on a 'Costco' if you realize such an approach doesn't inspire you. When you prepare for creating the Common App Essay, you may come across many essays written in a style more common for academic work that has been accepted.
Get more info from our insights!
At Paytowritepaper, our main objective is to provide a high-quality assistance for academic assignment of any complexity. Except of writing help, we also share guides to different tasks and other information about student's lifestyles. Check the recommendations and reach our writers if you need any kind of writing assistance!
Get started