How to Write an Interesting Autobiography Essay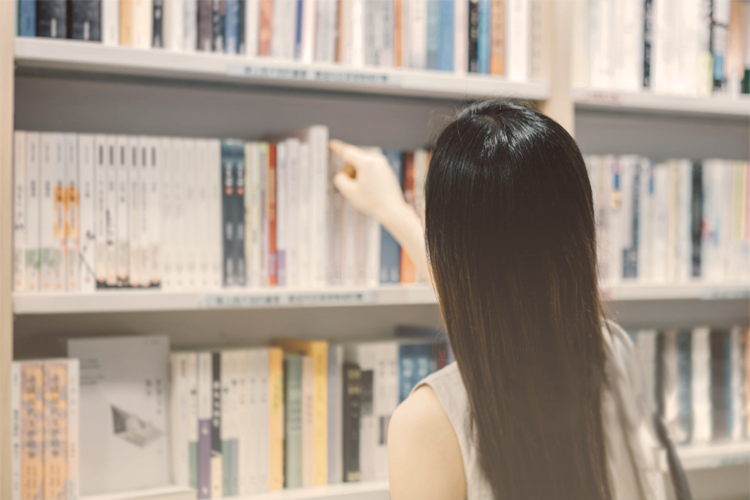 The experience of any person is always personal. In most cases, you can decide on your own whether to share it or not. But there are cases when you are required to present some information related to your personalities, like for your application or school/college essay.
Before providing practical tips about how to do this right, let's clarify what kind of assignment we deal with.
Generally speaking, an autobiography essay is a type of assignment related to your life story, experience, some distinctive events in your life, etc. It is always self-focused by nature.
To some extent, writing this type of assignment is like preparing your personal statement. You tell your future readers about who you are, what character you have, and what events you have experienced.
This essay also can be about your great challenge or accomplishment. You may describe how much effort it has taken and how you appreciate that experience. It is also worth thinking about the life lessons you have passed and what you have learned from those.
Benefits You May Get from This Type of Writing
The autobiographical essay can help you to express yourself more freely and present your experience confidently. Don't underestimate these skills because you will be able to apply them in your ordinary life. For instance, you may write better posts on social media or a better personal statement for any study program or job opportunity.
In this paper, you should provide your personal details. But you should also consider certain limits when doing that.
Formats you may choose
You can use for writing this type of essay several formats:
Traditional – related to describing your story from your birth till the present moment.
Memoire – focuses mainly on any certain part of your life or a life story.
Graphic novel – you tell your story by using pictures with minor supplementary text there.
Vignette – a descriptive sketch that is focused mostly on a single image, moment, event. It is like a kind of snapshot designated to explore your impressions only.
How to Write It?
Main writing tips
If you experience difficulties with writing your autobiography essay, here are the most helpful tips to overcome such difficulties:
 Write your autobiography from the first-person perspective.
 Consider your audience when you prepare and write this essay. Think thoroughly about the most appropriate style of writing for your future readers, about their preferences, and what they want to see in your text.
 Apply some interesting approaches to make your paper stand out, but still organize it logically.
 Describe your background and include a sufficient number of details to explain it.
 Afterward, place your main idea and explain it to your readers.
 Avoid writing too broadly. Instead, choose some more or less specific subject.
 Write about something interesting or even intriguing, or make it such.
 Prepare smooth transitions between your paragraphs.
 Finish your story with a memorable and concise conclusion. Share your consideration of why this story is important, what valuable experience it is related to. 
Writing process
When you start your work, it is better to organize it properly to save your time and effort. Namely, you may pass the next stages of writing:
First of all, decide about what event or experience you want to write about. Set your limits at this point. You should decide how this story should appear, what details are necessary to include, and what is better to omit because of their controversial nature. For instance, this story may be related to your first experience of participation in political protest and the importance of the protection of your rights. This topic can be controversial. But your experience can be very valuable at the same time and worthy to share with your readers.
Ask questions, "Who? When? What? Where? How? Why?" to make your content better. This way, you can choose the most appropriate information for your essay and make it more specific.
After you have decided what event or experience to choose, outline the main points you want to include in your future essay.
Make sure your future essay has a specific purpose. For instance, you try to encourage others by describing your example of positive behavior. Alternatively, you may try to convince your future readers that they should avoid certain mistakes or experiences. Defining the purpose of your writing is only about you.
Create associations and develop phrases that can expand your topic and enhance your communication with future readers. Make sure these phrases are interested enough to keep the attention of your readers during the entire process of reading.
You should develop its structure on a separate paper and adhere to it during your writing. Basically, this structure should include:
Think about any catching phrases or sentences that can interest your future readers. In this part of your essay, make a background for your next text. But, avoid including any excessive details to this part.
Keep in mind that a boring start can have a negative impact on the overall content of your future essay. So, make sure it is interesting enough to catch your readers' attention and keep it further.
In this part, help your future readers to understand what has happened, what are the details of this event or life lessons, what were your actions and conclusions.
Make sure you devote to each particular point at least one paragraph and place transitions between such to make your story flowing. In this part, guide your readers through this story and clarify all the important points for them. Make sure you don't skip any important details necessary for the proper understanding.
Tell in this part of your story why it was important, what life lessons have you learned. Finish it by placing an interesting phrase or statement to make it remarkable for your future readers.
For your first draft, try freewriting. Keep in mind the developed structure and write without stops. Simply express your thoughts and emotions. These things matter a lot because your paper should be personal and express your personality sincerely.
Check your paper whether you adhered to the previously developed outline and structure. Make sure you have followed all formatting and other requirements.
Improve your paper until you become confident that everything has been done correctly. Polish it and eliminate any excessive phrases.
Passing your paper to somebody else for review is a good idea that can help you to improve an essay. This feedback will help you to reassure that your paper is readable enough.
Final checklist
When you have your essay done, check it by using the next options:
Check your grammar, spelling, and punctuation.
Make sure you have adhered to your own strategy of writing and the developed structure.
Ensure your essay is detailed enough.
You have written about your personal story and experience.
Example of an Outline You May Use
Your experience can be very broad. But there is one basic example we want to share with you. Here is an outline we suggest you to use:
Start with a brief explanation of why your life story is interesting. For example:
"I was likely an ordinary boy/girl, but not always. Sometimes I faced great challenges and received the same opportunities. The first life lesson I remember from my childhood was both the challenge and the opportunity."
Describe yourself briefly,  creating a background for the next story. You may indicate yourself, your family, and your hometown. You may indicate everything you think appropriate to convince the future readers that the challenge/opportunity you are going to speak about further really was one of such kind in your personal circumstances. 
Describe the situation itself. You should describe it in detail. Describe how it had occurred, its background, your behavior, and other things important for its understanding. 
Emphasize your goal and taken action. It is also wise to think thoroughly about your goals in the course of this situation. What have you tried to achieve by doing in one way or another? And what happened afterward?
Finish your story positively. If the outcome of your story was positive, share with your readers this information and your sincere emotions. But, if the outcome was negative or you expected to get better results, still try to describe it from a constructive perspective. Consider it as your opportunity to grow and experience that will help you to act better in the future. Do your best to finish it in a positive manner. 
Last Words
Writing an autobiography essay can be a great experience for you. It can help you to boost your analytical skills and your ability to express yourself freely.
You may write about any challenging event or story that was turned into your great life lesson or experience. Make sure you write from the first-person perspective and share it with your sincere emotions.
Wish you only great life and writing experience.
Get more info from our insights!
At Paytowritepaper, our main objective is to provide a high-quality assistance for academic assignment of any complexity. Except of writing help, we also share guides to different tasks and other information about student's lifestyles. Check the recommendations and reach our writers if you need any kind of writing assistance!
Get started