Process Analysis Essay Writing Guide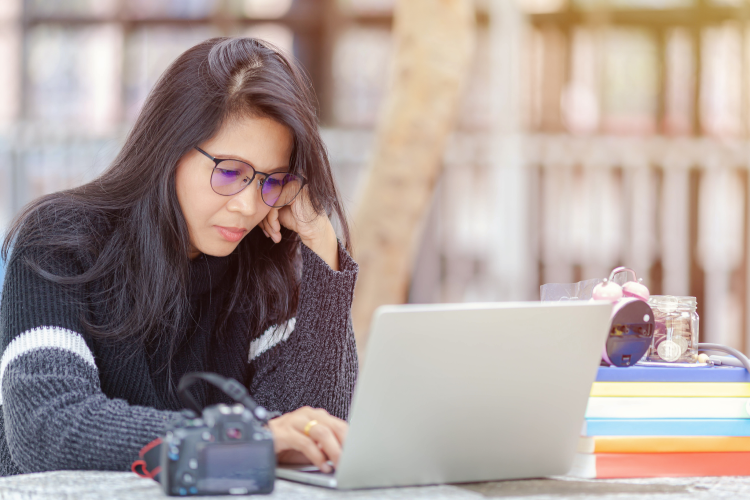 A process analysis essay is sometimes assigned to students from colleges and universities. In simple words, this is a paper, with the help of which the authors tell how to do something step by step. The topics can be different, for example, how to manufacture something, or how to cook a delicious cake. The target audience of the readers usually is people, who have no experience in a certain field.
In this article, we want to give you special tips for successful and brilliant essay writing. We want you to pay attention to them and read the article attentively to get the highest marks and positive feedback from the readers.
Key Parts of Process Analysis Essay
Introduction
At the beginning of the essay, the writer tells about the goal of the paper. It's not a time for details. Comparing with the rest parts of the essay, the first one is short enough. After reading it, readers should know basic information, the meaning of the described process and ways of applying it in practice.
In other words, the introduction is needed to show the readers what they will know after reading and what they should expect from your process analysis essay.
Main part
There are no norms or rules, which determine the exact number of abstracts. You can make as you want. But the main rule is to make the text appropriate for reading. The main part mustn't be too lengthy and difficult for understanding. If the discussed process has too many stages, it means that every stage must be written separately.
For example, there is a process of the cooking meal. In every stage, you should write the actions and details. Also, the list of tools, equipment or instruments must be written. Don't forget to write about troubles or difficulties, which the readers may face.
Conclusion
Looking at the introduction, main part and conclusion, we can see that the last part is the shortest one. Here you should write about the results. Also, say about the significance of the process and encourage your readers to start this procedure.
Process Analysis Essay: How to Write
Of course, all details about structure are mentioned above. But still, you may not understand how to write a process analysis essay. Practice shows, that it's easy to write such paper, but with the only condition if you know the exact step-by-step process. We are ready to share with you some secrets for your brilliant essay.
Who Is Your Target Audience?
So now you are at the very beginning of your work. Spend some time to think about the target audience. Who are these people? And what do they expect from the essay? It will help you to understand what style and tone to use while writing. If you still have doubts, try to answer these questions:
Are your readers good on the topic? Do they need extra information about the process? Do you have to add a background to them?
Should you give them only a basic guide?
What language, tone and style should you use?
List Tools
Of course, this kind of essay describes the process of doing something. But all we know that we need equipment, special instruments or tools for this goal. So before writing, make a list of all the needed tools. Readers will know what they need to have to complete the task you explain.
Make a Plan
When you are sure with all details of the process, make an outline to form the structure. It will help to include everything. It is said that the author has to know all about the process and is able to complete it by his/her own. We understand that you are the best in this sphere, but thinking about all nuances, you can miss one step. So we advise making an outline. You will be sure that everything will be mentioned.
Start Writing Process
It doesn't matter which kind of essay you write. Every paper has to contain an introduction, body and a conclusion. Moreover, follow these pieces of advice:
Don't be hurry. Think a little about the creative and bright introduction. You can write three or four sentences, but they have to catch readers' attention and draw them in.
Provide readers with background information
It's truthfully to your readers to tell about the complexity and the duration of the process. Don't be afraid to look silly, and write about every detail. Remember, that the process is well-known to you, but is unknown to the target audience. Also, don't tell lie to readers. If the process lasts more than two hours, don't write that it is quick and doesn't take too much time. Be honest, and people will know what waits for them.
Separate the stages only visually
The process can consist of 10 and even 20 stages. So you should separate them only visually. It will be clear where the one stage transfers into the next one. And every section must be connected with the previous one.
Write every step properly
Don't miss information, even if you think that it is too simple to write. Just create an outline before writing and follow it without skipping steps. For example, if they are really simple, you can combine them. But everything should be included.
One or two steps can be written in one abstract. So if it is appropriate for your target audience, you can group some guides into one abstract.
Most readers have never done discussed task before. So if you know something interesting, that will help them to run the process successfully, write about it. The more information they will have, the higher the chances of positive results there will be. Take into account, that you will be blamed in all failures of the readers.
A peculiarity of the process analysis essay is that readers must know the results of their actions. Also, practical applying should be mentioned. In the last part, writing a conclusion, don't forget to mention the end of the process.
To make the process easier for readers, try to give them as many details as you can. Also after reading the whole essay, they need to have an imagination about what they will do.
Don't repeat information in the conclusion
Have you said all you want? If you do, you have to deal with a difficult task. You should write a summary of everything that was written in the main part. Make sure that you don't write the same information. Moreover, the last part should be short, brief but informative.
If you have doubts, it is not forbidden to give someone to proofread your essay. But before doing this, it would better to check the structure. Just take an outline and compare your essay with it. Then look through the plot of the text. Remember, that your reader can be a beginner. He can know nothing about the process you offer. Make sure that there are enough details. Also, check the pieces of information. They must be clear to understand and easy to read. No complex terms must be there.
Also avoid complex sentences, epithets and artistic comparisons. Your languages must be simple and understandable.
Pay attention to the number of steps. Too many steps can confuse the readers, and their wishes to do something can disappear. But a small amount of steps looks like you forget something or write too massive steps.
If you are not sure in your writing, you can ask someone for help. Friend, tutor or parent can proofread your paper and say what should be changed. Sometimes when we work on something for a long time, we can look at mistake but don't see it. So your friend can mention lexical, grammar and spelling mistakes as well as some nuances with logical order or number of the steps.
Instead of Conclusion
So there were all the tips and recommendations which we can give everyone. The process analyzing essay is a difficult and easy time. It's easy because you know everything about the chosen process. But it's difficult because you must organize your thoughts and write clearly for other people. As for the conclusion, let's remain that clear language, organized and simple steps and lots of details are the keys to the brilliant essay.
By the way, there are too many on the Internet, and you can find them and look attentively. We wish you good luck!
Get more info from our insights!
At Paytowritepaper, our main objective is to provide a high-quality assistance for academic assignment of any complexity. Except of writing help, we also share guides to different tasks and other information about student's lifestyles. Check the recommendations and reach our writers if you need any kind of writing assistance!
Get started