Writing Compare And Contrast Essay Successfully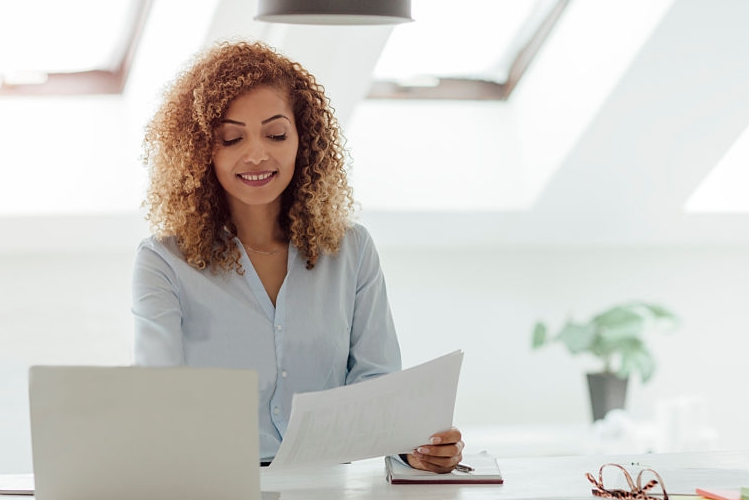 Writing a really good essay is not so easy. So if you feel you will not be able to cope, you can have the essay written on order by our authors. They will perform the order quickly and efficiently!
In school year or during the research, you often have to write comparative analysis. For example, to compare and contrast two historical personalities, two theories, two social tendencies, etc. The classical structure of the comparative analysis contains the comparison of several objects. The author aims to identifying and comparing their similarities and differences.
So, one can say that a comparative essay covers two or more topics or issues that need to be compared and offer the reader the most suitable one for any particular situation.
Types of analysis
You may surprise but there exist several methods of conducting comparative analysis. We have singled out the main aspects you should use when developing a compare and contrast essay:
1. Work with context. You should describe the general problem, theory, idea, containing the objects that you need to compare. For example, if your task is to analyze two legal norms, you should begin with description of the legal section they belong to and the general problems of the section.
2. Reasons for comparison. You just have to indicate the reason why you decided to compare the chosen objects in your essay. Let's say you need to see which vegetable is more useful for our body: cabbage or carrot. You need to show your audience your reasoning to choose these objects for comparison.
3. Provide arguments. When you conduct a comparative analysis it is logical to present facts that should be compared when comparing two objects.
4. Methods of comparative analysis. To be able to conduct the analyses correctly you need to use one of the three methods of comparison:
1) outline all the pros and cons of object A, then the object B.
2) compare successively similar elements of both objects.
3) compare the two objects, emphasizing one of them.
5. Check your essay. If you still have time before the deadline the best way is to put the essay aside for a day and rest from it. When you return to your paper and begin rereading it, remember that the two most important things are to find inconsistencies and fix them.
We recommend doing it in two rounds. During the first reading identify the mistakes and correct them during the second reading. It is tempting to make corrections at once, but it is wiser to fix them one by one. Thus you will be sure you have checked and corrected everything, plus this approach is more efficient.
If you have a relative or a friend who could help checking your essay and giving and independent opinion, this would be great.
To make sure you missed no mistakes try to increase and decrease the font during checking. The text will look differently visually and you will increase the chance to find all the errors.
Writing an introductory part to your compare and contrast essay
In this section of your work indicate the general points of similarities of the compared objects, and proceed to a more detailed discussion of the essay. To finish this part of the essay write a key sentence that describes the aspects of both objects under comparison, and then a draft conclusion of the research.
Writing the body of your compare and contrast essay
The body will normally consist of several paragraphs. Each of them will cover a certain aspect of your research.
Paragraph should have a key sentence where you prepare the reader for what will be described further. The middle part of the paragraph reveals the information you have collected, and the last sentence makes a small conclusion based on this information.
Naturally, all paragraphs should be interconnected logically. Remember to keep the text structured and do not violate the limits of each paragraph. Once you have decided on the aspects that will undergo the comparison, decide on the number and structure of the paragraphs.
Remember – each paragraph for each separate aspect. Do not compare the color of one object with the size of the other.
Writing conclusion to your compare and contrast essay
When writing the essay you should aim to make your reader feel like they knew something new from your work. In the conclusion you should cover the brief, basic information used in the paragraphs of the body, and then provide the outcome of your comparison of the chosen objects.
Conclusion must be based on facts, not on personal preferences. The last sentence should leave the reader with the feeling that all the ideas expressed in the essay are closely united and are a complete whole.
Remember that your conclusion may not coincide with the opinion your readers will form after reading your work. This is why it is very important to provide proofs.
No matter how different the compared object you can still find some similarities between them. To sound reasonable and persuasive use special words and phrases common for this type of essay.
Effective tips
If you have an option to choose the topic for your essay yourself, do it! If you cover the topic you are interested in you will be able to provide more information and conduct a more productive analysis.
Make all section approximately the same volume. If your first paragraph has 3 sections let other two have the same.
Do not forget about the actual comparison. Do not get away with describing the aspects of the compared objects and remember to summarized everything in contrasting them.
Remember that the conclusive part is not to copy what you have said earlier. Its aim is to present the key points of your research and explain its importance.
Do not forget to include citations and references for your sources.
Get help
There are situations that even a detailed guideline is not enough for student to produce a good essay. Or they simply have no time for all this.
In such situations there is a way out – get your paper written on order by our expert writers. We provide the best writing service online. We will be able to compose any type of essay before the deadline.
So, do not panic and get professional help!
Get more info from our insights!
At Paytowritepaper, our main objective is to provide a high-quality assistance for academic assignment of any complexity. Except of writing help, we also share guides to different tasks and other information about student's lifestyles. Check the recommendations and reach our writers if you need any kind of writing assistance!
Get started