The Full How-To for Making a Classification Essay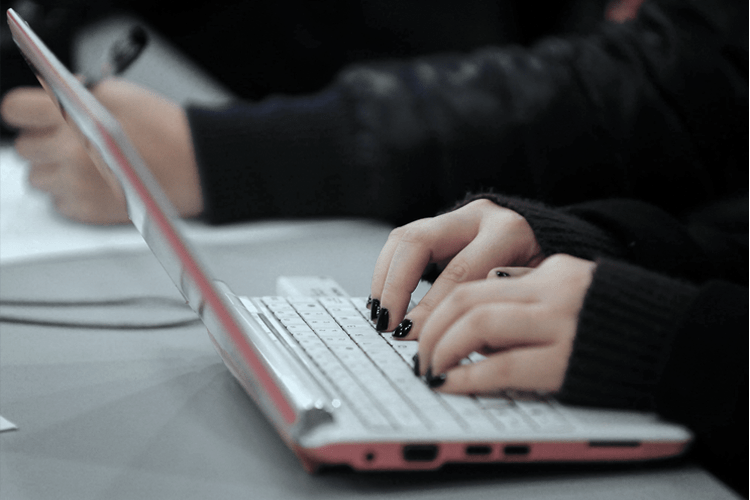 Data, facts, and numbers are the huge arguments in every discussion. That's why these parts are the most vital in students' papers. But on the other side, there is no simple way to use categorizing data in exact properties. As a result, you need to pay countless efforts on such task.
By this reason almost each student has issue in writing classification essay. Well, if you are keen in statistics, then there is nothing to worry about. Are you? In any case, don't miss the full guide about making such paper and additional tips in writing.
The definition of classification essay
Before writing paper, you need to know more about such academic paper. This is a task for homework or in-class doing, which is used in high school or first years in college. This paper requires from students to categorize subjects, facts, characters with common traits into different classes.
The simplest example of classification essay is a list of customers' orders in online store. It is possible to mark them into categories according to exact type like incoming, finished, etc. So such particularities of classification essay influence the writing tips.
The general structure of classification essay outline
The best way to start writing classification essay is to begin with making outline. This is a short structure like a draft, which will allow you writing the whole text more quickly and efficiently.
The outline consists of several parts and includes:
Introduction with general acquaintance with your purposes.
Part 1 is about first main statement.
Part 2 is about next proposition.
Part 3 is about final idea.
Conclusion with summary and results.
Making such plan and gathering proper methods to explain your topic will help in writing the best classification essay. Each part should contain useful information and exclude useless. As soon as you finish outline you will be capable to create the main paper introduction.
Let's write introduction and thesis for classification essay
The introduction must contain the most essential substantiations, what topics your paper is going to categorize, why exactly this thing, what results you may gain, etc. To create brief, but brilliant begging you should use special so-called hook lids. For instance, rhetorical questions, interesting information and numbers, quotes of well-known and respected people, even jokes. The power of such things are simple: they can bring you readers' attention. It is only important to choose relevant hook sentences.
Don't forget to place your thesis in this part. Such statements are essential for introduction, demonstrate the main idea of the whole paper, and will find its place in conclusion as final results.
Gathering together all results and making conclusion
This part is more likely to be an analysis for the previous writing in your classification essay. It is really important to make conclusions for every part and statement which were announced in the text. Make your final thoughts be short, but fully-featured.
The conclusion is created to summarize the idea of the essay. Thesis mentioned above should also be there to connect the beginning, main part, and final statements in the classification essay.
Additional advice. How to use transition words
Such types of word-combinations are made to connect different parts in your text body. That's why students may use standard components to build their body paragraphs in classification essays. Among them are:
Explanation of the criteria. It is useful to explain, how exact criterion was picked up and why it made influence on your essay.
Discussion of advantages and disadvantages. Each topic may have good and bad sides, so writer's task is to review both of them.
Description of the certain groups. This is about those categories you decided to choose.
When it comes to connect your sentences and paragraphs, you need to use transition words. For instance, it could be: in fact, as a result, nowadays, in the background, etc. But be careful and use them not too often, because your essay may look like a dictionary.
What if you have no idea for classification essay?
Just use the recommendation list in this case. You may write your categorization paper with different ideas. For instance, it could be: analysis of football players, the best movies based on true stories, TV-shows with celebrities, etc. There is no boundary to find anything to categorize.
The next advice for writers is a full-made sample. What is it? A standard example of good work that is done according to all criteria. Such example will show you the standard essay structure and its particularities.
Review of one classification essay
Let's imagine that you need to make a classification essay in literature. The simplest example of categorizing in this field is by types of literature:
First part is about prose;
Second part is about poetry;
Third part is about nonfiction.
But don't forget that writing paper doesn't end with making conclusions. You must proofread your classification essay to avoid such unpleasant things as misprints and mistakes. In addition, author can correct weak places after final reading.
As you can see, there is nothing too difficult to do. If you add efforts, skills, and knowledge you will create awesome classification essay of all times. And if you want to get awesome paper without making it by your own, just ask professional writers for help. They will do your best essay in time!
Get more info from our insights!
At Paytowritepaper, our main objective is to provide a high-quality assistance for academic assignment of any complexity. Except of writing help, we also share guides to different tasks and other information about student's lifestyles. Check the recommendations and reach our writers if you need any kind of writing assistance!
Get started