Synthesis Essay Writing: Step-By-Step Guide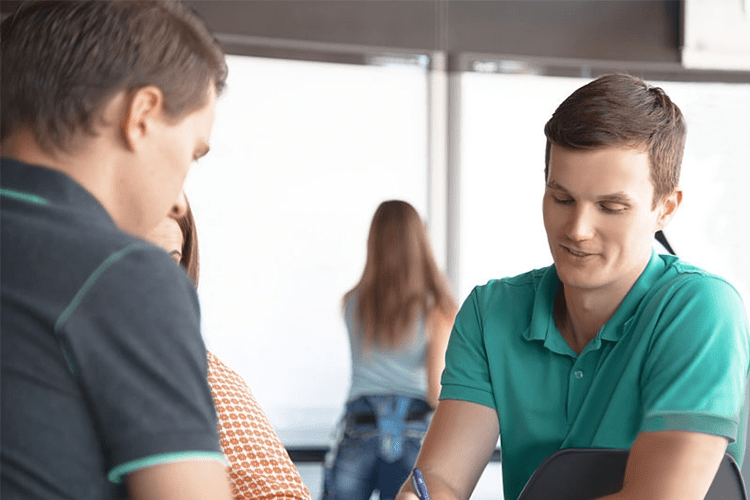 Defining a synthesis essay
If you even have to deal with a synthesis essay you should know that its aim is collecting information from all possible sources and combining it all together in one text. You will be working with numerous source of info both written (e.g. books, magazines, journals) and non-written (e.g. lectures, interviews). This type of assay demands from you the analysis of multiple sources related to the topic of your paper, this is why you have to learn to process the material and put it all together in a logical text.
It is a very responsible task – because you have to work through a lot of material and not to miss any important point. Not to miss anything you should write down the key points you find in the source while reading them, and then, putting all of it into sentences, link it between each other in the form of an essay. With a lot of aspects for discussion it is easy to lose the point of your summary. You have to be careful and keep the flow of your text in the right direction.
Types of synthesis essay
Synthesis essays can be of two types:
Explanatory synthesis that aims at introducing the topic to your audience. You goal is to divide the entire material into several brief sections that will help presenting the information in an understandable manner. In this type of essay you focus on description of your topic without offering arguments or opinions.
Argumentative synthesis aims at presenting your point of view on the topic and providing persuasive proofs. In this essay you should introduce different opinions and support them with reliable evidences.
Steps to write a synthesis essay
Here are some basic steps you should follow when developing your essay:
Remember to support your point of view with reliable facts.
If you look at your paper from inside you should notice a kind of dialogue between the sources of information you use and the ideas you present. This will help you creating a feeling of discussion and finding the truth in the end.
Define your audience and make sure you know what they need and how to approach them. Do not forget that your goal is to give new knowledge to your reader, for this purpose you should use relevant language taking into account the features of your target reader.
Keep your paper well-organized. Make a clear structure where all components are connected to each other. When writing the body, give one paragraph to each point you want to discuss, thus there will be no confusing and misunderstanding. Do not forget about impressive introduction and conclusions – these are the parts that make the first and last impressions of the entire paper. When developing your thesis, make it short and precise directly related to your theme.
Use proper language to write your paper. The words and the tone of the text will depend on your target audience. However, in any case, do not overload your essay with unnecessary info and terms, it should go smoothly.
Choosing a title for your essay is a responsible task. It should be catching and informative at the same time to provoke the desire to continue reading the paper.
After you finish the writing process, do not forget to reread your essay for several times to correct mistakes and make it look more organic.
Definition of synthesis essay
To be able to write a fundamental essay you have to know the definition of your essay. Before you proceed to writing your essay, follow these steps:
Brainstorm about the topic you are given/chose and develop ideas.
Develop a good thesis since this is the key point of your paper.
Use only reliable sources for your research.
When you work with your sources do not forget make notes and write down your ideas to make your task easier afterwards.
Synthesis essay themes
You may be given a variety of topic to write your synthesis essay:
Global warming
Global starvation
Video games influence on our life
Influence of new technologies on the process of education
Rights of sexual monitories, etc.
Giving you this task your teacher wants to see how well you can work with material and analyze it. Besides reading the guidelines, you should also look through a number of examples of synthesis essay to have a clear picture how it should look.
If you still feel uncertain about coping with your written assignment you can always get professional assistance at our website. We have a team of expert writers who deal with different topics. Your order will be done excellently on time!
Get more info from our insights!
At Paytowritepaper, our main objective is to provide a high-quality assistance for academic assignment of any complexity. Except of writing help, we also share guides to different tasks and other information about student's lifestyles. Check the recommendations and reach our writers if you need any kind of writing assistance!
Get started