Tips for Awesome Speech Writing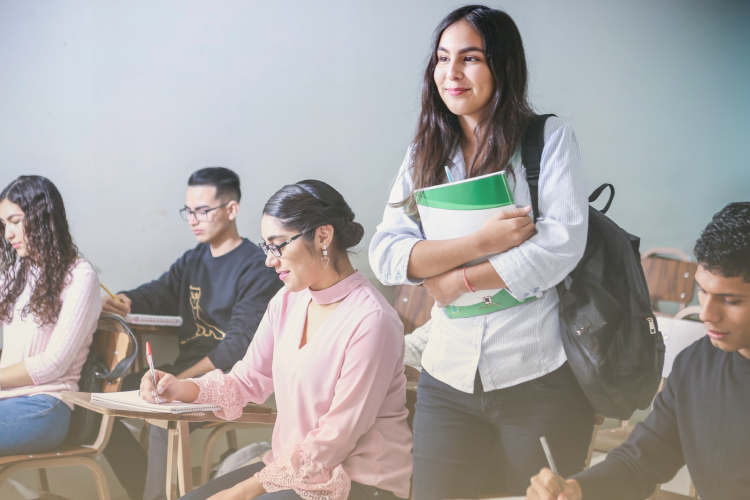 The rules of writing a speech are similar to the rules of writing any other type of writing. You should know the topic or the purpose, the needed length, and your audience. These things are essential, no matter what type of writing you do. However, there is something special about speech writing.
For instance, you will get feedback in real-time, if something goes wrong when conducting the speech. The people who sit in front of you might go out of the room, doze off, start talking, or lose interest. (Sometimes you might be even thrown with tomatoes.)
Even if your speech does not go well, do not worry about it since it is not a reason to lose control over the situation. Next time you prepare the speech, you would better take into consideration your mistakes and correct them.
It is worth mentioning that a good speech can change the world literally. To add more, it might help you earn A+ for your task, make your business succeed, sparkle the imagination of your audience, or ensure that the groom and the bride remain friends after the wedding ceremony. 
Hence, if you feel scared and are not aware of how to start your speech, check out this guide and tips to assist you in conducting the best speech ever.
Primary Research 
Know the target: What aim do you want to reach with your speech? Would you like to argue a point, entertain, inspire, or educate? The structure and tone will be affected by the target of your speech, influencing a result of it either.
Know your target audience: Tailor your speech accordingly to the demands of the audience regarding language and ideas. For instance, do not explain the meaning of the energetic blocks if you are at the healer convention. Meaning, do not explain basic terms for the people who already are aware of them and are competent enough.
Know the length: It is perfect both not to overwhelm and underwhelm your audience. Just keep a balance. Focus on target length when you are writing your speech.
Practice: The more you practice the speech, and the more drafts you write, the more successful the speech will be. Revise and practice your speech, and soon it will be professional.
Step by Step Ultimate Guide to Speech Writing
Check out this step by ultimate step guide to help you compose the most efficient and powerful speech ever:
Step 1. Outline your speech. Ensure you know the main concept of each section.
Step 2. Jot down the most important ideas. Do not try to find the perfect words at this step. Just remain creative.
Step 3. Proofread, edit, and polish the things you have written and make sure your draft is solid.
Step 4. Practice a lot. The more you do it, the more you understand your strong and weak points. You would be able to fix mistakes, rewrite some sections, include more transitions, add more material to your speech draft.
Step 5. Revise and proofread your speech until the flow of it is great and smooth, and you feel you reached your goal.
The Structure
Introduction
Why do you give this speech? Who are you? What is your thesis?
Depending on the context, the answers to the "Why" and "Who" questions might be either long or short. For instance, if you talk about the wedding, explain the sense and meaning of the relationships of the groom and the bride is.
If you present a motivational or business setting, catch your audience's attention with a strong hook. Someone might have introduced you to your audience. You might use it to proceed with your speech further.
"Hello, everyone! I am pleased to be here. As John has already said, I am a scientist and work on global warming issues."
Main Message
Organize your speech simply and cohesively.
You might lose the attention of your audience if you ramble when presenting a business presentation or an inspirational talk. Do not tell about everything you know about your topic. To present your topic, focus on a few key points. 
At a time, stick to 1 point. Before you move to the nest point, finish the thought—build-in logical and clear transitions from 1 idea to another idea.
If you want your speech to be memorable, use the stories. Include your own thoughts and anecdotes to make your speech more personal. 
People tend to memorize the material if the main idea is condensed to a few words.
Takeaway
What things do you wish your target audience to remember and take away?
Drive your most important idea, and wrap up. You might provide a few things to take away or end the speech with a story that ideally summarizes your main idea.
For instance, you may use this example:
(If you are giving a speech at the wedding of your best friend.)
Introduction: Explain how you met the bride and who you are.
Main message: Recall heartwarming and funny stories related to your friendship. Include the first impression on the groom.
Takeaway: Highlight what the bride and the groom mean to each other, how they love each other, and why their love will last forever.
Determine the Kind of the Speech You Are Writing
The speech writing techniques depend on the type of speech.
Instructional and informative speeches inform the target audience about the area of knowledge, event, or topic. It might be a historical report on the repercussions of World War II. It might also relate to beauty and health like "How to keep fit after 30?"
Persuasive speeches are supposed to persuade or convince the audience to support a certain argument's side. For example, you may write about the "Pros of volunteering for teenagers."
Entertaining speeches are supposed to entertain the audience. No practical things might be present there. For instance, the topic might be like this: "Can coffee predict the future?"
Special occasion speeches inform or entertain your audiences like toasts at celebration and graduation speeches.
How to Write the Speech Checklist
Outline your speech with the main ideas that are ranked if you are planning to present them. After stating each point clearly, offer additional statistics, facts, evidence, and information.
Conduct research. Make sure the data is taken from credible resources and convincing. For instance, you might use government websites, newspaper articles, academic journals, books, and other scholarly sources.
Make sure your speech features a catchy hook in the introduction part. Grab the attention of the audience at first. Depending on the goals and topic, start by saying something shocking, frightening, sad, and funny to hook your audience.
Use as many examples as you can to illustrate the topic properly.
Include transitional words and phrases to make the flow smoother. For example, you might use such words as "Furthermore," "Moreover," "However," "On the contrary," "On the other hand," "To sum up," "All things considered," etc.
Do not add any new information to the final part of your speech. It should be a summary with only a call to action. Encourage your audience to provide a solution to the issue and act.
To make your speech more engaging, use simple and short words. If you use big words, it may alienate your audience, and they might confuse your main point. Just utilize complex words and phrases only when it is impossible to get rid of them.
Address the Key Objectives
Study famous speeches. Get inspired by popular and favorite speeches. Explore the way they are constructed. Define the things that make them so interesting. Use the rhetorical devices they include to present in your speech.
Get quickly to the point. End and begin your speech with memorable things because these sections are the most important and crucial. Spend the least amount of time to get to the topic, or else your audience might begin to check their phones. Get them interested immediately to keep their attention till the end.
Conversationally keep the speech. Think about the tone and the flow you use, presenting your speech. To check it out, you may practice reading your speech out loud to yourself. If you stumble several times, it will be better to replace the words to make it simpler to understand.
Conclusion
All in all, it is not simple to generate a solid speech sometimes. Even if you try hard, it might be complicated to get the highest grade if you are writing such a speech for the first time. However, we offer you our assistance as a way out. You may utilize the help of our expert writers to create a real masterpiece speech.
Interested?
Just fill in the order's form, and we will do the rest of the stuff for you. Make your life easier, and take our helping hand!
Get more info from our insights!
At Paytowritepaper, our main objective is to provide a high-quality assistance for academic assignment of any complexity. Except of writing help, we also share guides to different tasks and other information about student's lifestyles. Check the recommendations and reach our writers if you need any kind of writing assistance!
Get started