Biography Essay Writing Tips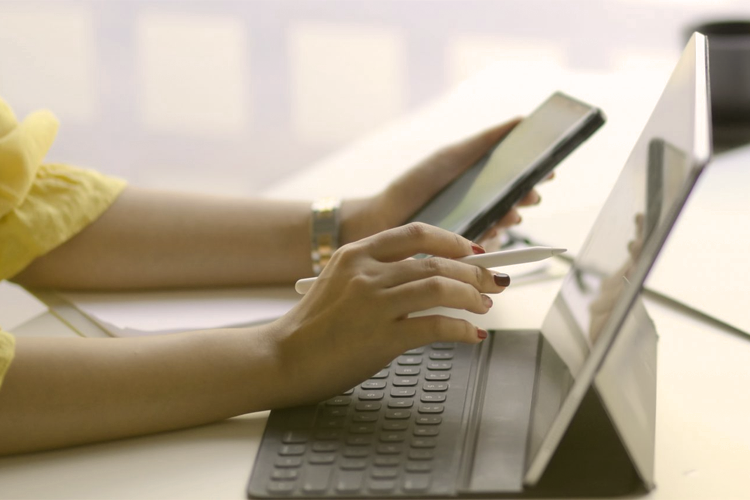 Creating a biography is an excellent possibility to get to know about the life of a famous person. It might be an inventor, a politician, an artist, a Hollywood star, or a historical figure. Composing a biography, it is mandatory to select the subject and how this person has influenced the world. If you want to write an engaging, interesting, and a well-written story, we strongly recommend you to view and follow this guide.
What Is the Main Biography Paper Target?
First of all, you should write the story of someone's life. When the reader finishes reading your biography paper, he or she must be aware of the exact subject you were writing about and some interesting facts about someone's life. Most of the biographies include the analysis and intricate details of someone's life. The biography essay must tell a story. It is similar to the narrative essay. However, you should use objective language and tone as well as include historical facts.
A few necessary things to know about the biography:
biography is such a type of writing that describes the true story of someone's life. The data must be valid and feature the confirmation from scholarly articles;
it must be a story about a famous historical figure. A memoir is a kind of biography which is written by yourself. So, a biography is a "memoir" which is composed by someone else, not you.
The most important thing about biographies is that the readers might be inspired by reading a story of someone else's life. Also, a reader might have a chance to have a fresh look at their own lives and get inspired and motivated.
There are many biographies about different people from various disciplines. So, you might find the particular subject that moves your heart.
Biography and Culture
Biographies preserve human cultural memory. They are similar to history but with a concentration on the life of one person. People have always been writing about some heroes. When you write a contemporary biography, it must be scholarly and objective. Also, you should root it from a particular perspective of history and time. There are more reasons in contemporary biographies, and there should not be any irrational or magic moments.
 There is a slight difference between the biography and legend. For instance, the biography's primary sources of information are objective documents, facts, and records, not hearsay, beliefs, or impressions. Unlike a legend, the biography's tone must not be heroic or imaginative, but scholarly and rational. The conception of time should be more linear and secular. The supernatural view is not allowed in the biography, unlike a legend, where supernatural things are normal.
What Is the Structure of a Proper Biography Paper?
Start your biography paper with the birth of a famous person. Follow them via certain events and finish a story with their death. There must be such parts of a story included:
exposition;
rising action;
climax;
falling action;
resolution.
Sometimes the biography essays might include a non-linear structure. However, if you do not want to be confused, you would better utilize the biography's traditional structure.
What Are the Types of Narrative Structures?
linear structure. The story begins at a specific time, moves on, and follows the central figure's experiences over time;
non-linear structure. There might be events presented in reversed order and flashbacks;
thematic structure. It might be without a story per se. Some ideas might be introduced grounding on the key themes. 
The most traditional structure of the biography is the one with a linear structure. All the events there are presented chronologically. With a non-linear structure, some events and facts might be skipped. In the thematic structure biography, new data is conveyed, and specific themes are inserted.
How to Start Writing the Biography?
Select the subject. Choose the subject first as long as the biography is a story of someone's life. Consider several factors when you choose the person for the research. Define the amount of material about a specific figure. So find a backup and some information about the person. Include as many details to the biography as possible. Ensure the story about someone is worth telling.
Get permission. Ask your professor whether he or she permits you to write about a person. You might also contact the biography subject by email, phone, or ask them directly. For instance, you might schedule an interview with him or her. There is no need to ask for permission is a person is no longer alive.
Create an outline. Get to know what you want to write about. Make sure you introduce the childhood and early years of live. The typical outline should include the intro, main body, and conclusion. Organize your ideas and data that you have adequately collected in the outline.
Conduct research. Conduct thorough research of the person's biography. You might watch the documentaries on YouTube, read books, schedule an interview, or surf the net. For instance, you might figure out why a confident person's life is worth writing a biography. Also, you might define why you and others should feel strongly about this person.
What are the things you should do drafting your biography?
Format it chronologically. Consider the timeline and the structure of your outline, and create a biography. Figure out the most impressive thing about a specific person. Highlight the essential facts about the biography.
Compose the intro. As long as this part creates the first impression, you should make sure it draws the reader's attention and it is catchy. Add a few sentences of background data to provide some context. For instance, it might be historical moments, locations, and dates. Make sure you include the thesis sentence in the final part of your intro and build the main body based on it.
Main body. The central part of your biography is the body paragraphs. Cover all the relevant data and necessary facts here. Select the 3-4 main interesting points and support them with facts. Add a topic sentence, examples, pieces of evidence, and concluding sentence in each of the body paragraphs. Ensure every sentence is cohesive and clear.
Conclusion. Summarize all the main points of the biography. Create a lasting impression on the reader. Here you should restate your thesis statement and reflect.
Proofread. As soon as you finish writing your biography, make sure it does not contain punctuation, spelling, and grammar mistakes. Read your essay out loud to figure out whether it is smooth to read. Edit wordy and awkward sentences.
Get feedback. Ask your peers and friends to read your biography essay and tell you whether there are mistakes. Ask them whether they clearly understand the target of the biography. Make all the essential changes based on this feedback.
Cite your sources. Cite every article, book, or website you use. Organize your biography essay, depending on the proper formatting style. It might be either APA, MLA, Chicago Turabian, or Harvard style.
Final Thoughts
It might be somewhat complicated to write a biography. As long as you have to be aware of every small fact and event about a specific historical figure, it might be challenging to compose a biography. You will have to conduct in-depth research to create the best biography essay possible. You will also need to organize the biography's structure properly and ensure it is smooth enough to read. One of the essential things about creating a biography paper is to agree with a particular person whether to write a biography about him or her. This step might be even the most difficult because here, you should demonstrate your negotiation skills.
However, if you feel like not in the mood of composing a biography paper, but you are supposed to do it, you might use our writing service. We are a team of experts who can create a real masterpiece for you. You will only need to fill in the order form and specify your professor's requirements regarding the biography.
Therefore, you might spend your time the way you like while we will be conducting in-depth research about a particular person. You should not worry about the deadline since we deliver the final paper always on time. Moreover, our team of customer support representatives is ready to answer all your questions 24/7.
So, order the biography paper from us now! Do not struggle to write it yourself and delegate the boring routine to us! We will help you at the speed of light, for sure. Do not be hesitant to use our writing service. You are welcome to read the testimonials of our previous customers.
Get more info from our insights!
At Paytowritepaper, our main objective is to provide a high-quality assistance for academic assignment of any complexity. Except of writing help, we also share guides to different tasks and other information about student's lifestyles. Check the recommendations and reach our writers if you need any kind of writing assistance!
Get started