GRE Essay Writing Guide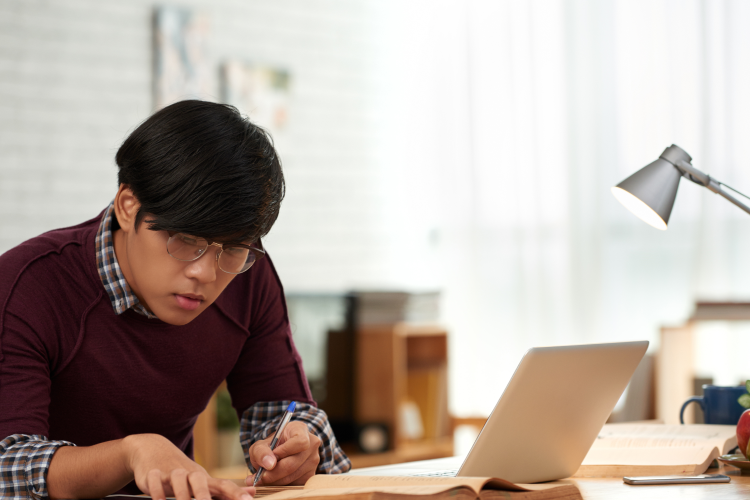 GRE essay allows seeing your critical thinking. It also helps everyone to write essays with great reasons, strong arguments, and support. Passing a test, every student needs to deal with two parts. It is said about analyzing an issue and analyzing an argument. And in this article, we want to give some tips for writing a successful GRE essay.
What Should You Do?
As for analyzing an issue, you are given the statement. Your task is to write your personal position and attitude to it. You can either agree or disagree, but anyway, your point of view must be supported with strong evidence. There are seven tips from our experts, which will help you!
Show Your Position
Your readers shouldn't guess whether you agree or disagree with the given statement. Don't be afraid of showing it. Just write about your attitude in any sentence of the first abstract. But your point of view will bring you the highest grade if it is written in the first sentence. The thesis should be written clearly. Of course, all the evidence and supportive arguments have to go together with your position.
Organization in a Standard Way
The GRE is made by ETS, and there are any requirements of organization the writer's response. But at the same time, it allows you having your own organizational plan. It will be easier for readers to understand your essay with standard organizational patterns. Moreover, your task will be easier to complete. More tips are given below.
Divide the Text into Paragraphs
It's clear that your GRE essay shouldn't be just a text without any formatting. And dividing the text into paragraphs, don't do it just as you want. After structuring text generally, consider whether the abstracts are in a logical order. If you have doubts, just pay attention to these two rules:
Find the most important statement and put is first. The list the rest of the points which are less important.
But there is the second variant. You can give weakest points firstly, and then finish the essay with the strongest ones.
Use Standard Paragraphing
The topic sentence goes first. The readers know your intentions. You are also allowed writing some support statements. For example, you may agree that the visitors in New York museums have to pay for entrance. To support your mind, you can mention that buying tickets will make the service more quality.
But after writing this sentence about your topic, you have to develop it with supportive statements. For example, you can use a method of restriction. You can make your topic narrow or wide using the statements. Choosing the explanation method, the writer needs to continue explaining his/her positions. As for the evidence, here you should add facts to support your attitude to the topic.
The main goal of the writer is to convince the readers with the topic sentence. Try to mention different perspectives and look at the issue from different sides. Don't forget to write a summary sentence at the end of each abstract. It will transfer the main idea of GRE essay to the next abstract.
Make All Abstracts Full
Support statements are the main key to have a successful GRE essay. Here are some tips on how to make the main part of the essay to be effective and informative.
Use facts. It is the best way to support your position. But the essay shouldn't contain just scientific facts and nothing more. Combine them with your own thoughts to make the text fuller and more informative.
Use authorized sources. Of course, it will be nice if you have quotes in the text. Just mention whose words are used. If you can rewrite something, your essay will be more unique, but also don't forget to mention the author's name.
Life experience. Personal observations are always valuable. If you have something to say, you can add these pieces of information to your GRE essay. Statistical data also engages the readers on the topic.
Examples. While writing a GRE essay, you are free to illustrate almost every mind with examples. They are always interesting to readers, and they will effectively support your thesis.
Write a Proper Tone and Style
There are no points of how you present yourself as an author. But using a proper person and tone, your work will be one mindful and professional. If the topic is the best one for you, and you have what to say, you may be full of words. But be careful and write every word in a proper tone. Be polite to your readers.
As a rule, while writing a GRE essay, students need to use the third-person perspective. But you will deal with such situations, where the best option for you will be to write 'my', 'I", or 'me'. Of course, the phrase "The author of the essay thinks.." doesn't look like a professional one. Rules are important as well as communication with the readers. But using the third-person perspective allows you avoiding synonyms. You'll demonstrate your high professional level in academic paper writing.
Add Something Interesting
When you have written everything you want, but there is a time, don't be in hurry. Just look through your GRE essay and pay attention to every word. Let's remember that the main goal of this task is to write a well-structured and informative essay with strong statements. If you have time, add tables, schemes or something like this to prove your position.
Also, think about the amazing beginning of the essay. Why don't you start the text with the rhetoric question or unusual fact?
Moreover, we advise to follow these rules:
Try to avoid common phrases and word combinations. Also don't use such words as fine, super, excellent and great, which are appropriate for blogs, bot for academic paper writing;
Avoid using state verbs, and give preference to active ones;
Use meaningful and informative words, but don't use those ones, which may confuse your readers. Try to use simple words. One more tip is to divide complex sentences into two simple ones. It is hard to read and understand the sentence which contains 40 words. But too short sentences may have no sense or contain not all your idea. Find a middle ground.
Use some effects, which are allowed to you. Think about your readers. Ordinary beginning of each sentence may be boring to them. So try to use prepositions, quotes or something else and your GRE essay will be more interesting.
One Extra Tip: Make an Outline
Passing GRE, you have just half an hour for reading the prompt and writing your own idea. Our experts recommend not beginning to write from the first second after reading a prompt. We advise to think a little bit and spend 3-4 minutes to write an outline. In this way, all your thoughts will be grouped and it will be easier to write them.
Be sure that during these few minutes all the examples, support arguments, and evidence will appear in mind. While writing an essay, you will have the basic structure and it is too important. During the work, you can remember some quotes, phrases and something else, and it's also great. After writing the basis, you will have time to add some shticks.
The First Step: Before Writing
Imagine that you pass GRE and read the prompt. What should you do next? Experts from our service recommend following these three rules:
Paraphrase the topic. Can you do it with your own words? If you do, you will better understand what is said there. The misunderstood prompt can play a low-down trick. Try to explain the prompt in your own words and it will form right thoughts.
Pay attention to the reasons for both sides of the problem. If there are people, who have another mind, what will they say? Think about the arguments to support your mind and these statements will be the strongest and the best ones.
Make notes quickly. After reading the prompt your head will be full of ideas. Just take a piece of paper and write three or four sentences which you think about after reading. You can also make two columns and write statements which will prove and refuse the prompt.
There are the most relevant and efficient tips. We recommend paying attention to all of them to pass the GRE essay successfully.
Get more info from our insights!
At Paytowritepaper, our main objective is to provide a high-quality assistance for academic assignment of any complexity. Except of writing help, we also share guides to different tasks and other information about student's lifestyles. Check the recommendations and reach our writers if you need any kind of writing assistance!
Get started