How to Cope with Your Exemplification Essay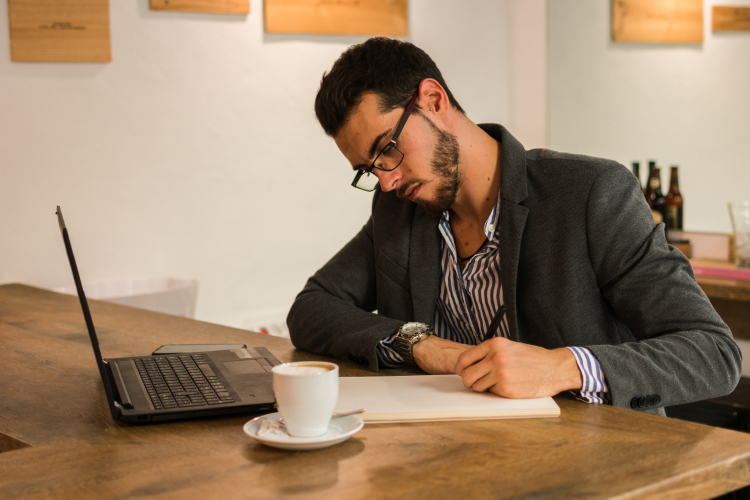 Writing an exemplification essay is one of the typical types of scientific papers for students. In this essay, you need to be insightful, as the topic of research should be developed and you need to find relevant examples. To some extent, this type of assignment is similar to an argumentative essay, however, you need to add more specific details. If you write an essay under the supervision of a teacher, it can help structure the data.
Another thing is if you are working on a task yourself. You need to strictly follow the requirements for the style of work. To make it easier to develop thoughts, choose a topic that causes discussion, and decide which issue you will promote. To save you from additional difficulties, we have prepared some tips for you.
How to Improve Your Exemplification Essay
When writing exemplification essays, you may notice that a lot of time is wasted. Even if you follow all the requirements and have a plan, sometimes it's just confusing and it's hard to decide what to do next. We have prepared some tips for you to help you put your thoughts together and write your work faster.
Determine the attitude of the potential reader to your topic. When choosing a topic for discussion, consider existing discussions. This way you can determine which point of view most people support and find the right resources for your arguments.
Concentrate on your evidence. First of all, you need to place strong arguments, then your reasoning. Do not waste time adding beautiful quotes or statements, you will have time for this later. Remember that the amount of work is limited, and the first half should be as informative as possible.
Do not go in cycles in trifles. Make sure that the reader can understand the logic of your thoughts and follow the chain of events. If you are using a metaphor or a joke, make sure everyone knows it. However, it is better to add an explanation in parentheses.
Analyze the work you use as examples. So you can study the approximate structure, which is also suitable for your paper. Take the time to make a plan so that you move smoothly from one point to another.
The Process of Writing a Paper
Before you begin, you need to familiarize yourself with the requirements for the assignment. Consult with a teacher about which sources are trustworthy, or find similar topics online. Identify key issues that deserve attention.
To organize the work, we recommend writing an outline. A sketch is a rough outline of your future paper. For a work of such volume as an exemplification essay, it plays a big role, since it helps to organize the paper. Next, we will explain in detail the features of the sketch.
How an Outline Helps You Write an Exemplification Essay
The outline is used to structure the work. In your case, the project consists of a brief introduction with a strong thesis, a description of the arguments in the main part and a brief conclusion. This element also helps to create a short guide for the reader, with the help of which he will get acquainted with the important points of the essay.
When writing a sketch, note which sources you used so as not to look again. To get started, you can prepare a draft, and consult with the supervisor about possible errors. The sketch collects key information, so it should be perfect.
Writing an Introduction
Since an exemplification essay involves a little research, in the introduction you need to guide the reader to the basic idea of the paper. The key elements of the first paragraph are the hook and thesis. The hook makes a person think about the importance of the topic. Here are some ways to get attention:
Add the latest statistics. Readers love to benefit by learning new facts or the latest figures. They will also be able to verify the accuracy of the information you are discussing.
Tell a funny story or share your experience. This way the audience is attracted to itself. However, keep in mind that jokes are not always appropriate, so first read the introduction to a few friends
Use a rhetorical question. You will provide the reader with the thought that his opinion is important. Thus, he will read your essay with interest, comparing opinions and facts.
The final sentence of the introduction is the thesis. It should be simple and straightforward. Ideally, you need to create a short expression that will include the central idea of the essay. Sometimes authors first write all the paper and then come up with a thesis that summarizes the arguments and evidence. Thus, after writing the whole essay, your perception of the idea is formed.
Working on the Body Part
In the body of the essay, you should place three or four paragraphs, each of which will have one argument. The paragraph should begin with an example that relates to the thesis. In each paragraph, place no more than one argument so that the paper is not overloaded.
Follow the sequence when placing paragraphs, so that each subsequent supports and develops the idea of ​​the previous one. Pay attention to the points from the outline so that each paragraph answers the key question. Be sure to start with the strongest idea to grab the reader's attention.
Do not add anything superfluous. As in the argumentative essay, here you need to give only relevant examples to provide the reader with specific information. Focus on evidence, use scientific facts and statistics to keep the tension constant. As you lay out all the interesting ideas, you can dilute the paper with jokes, quotes, and extracts from magazines.
A Strong Conclusion to Leave an Impression
In conclusion, you need to summarize the information described in the main part and introduction. The last paragraph should indicate the main idea, which consists of several arguments. It is also good practice to refocus the thesis. Thus, the reader will understand that you have fulfilled the goal of the essay. Try to avoid tautology: your thesis should be restated, not repeated.
Some people will read your exemplification essay from a conclusion, as it collects basic evidence and shows whether you managed to reach the goal. Therefore, do not spare time for thought: make a conclusion concise, but expressive, to leave the reader impressed. No intermediate information, imagine that you are writing an excerpt from your paper.
For a positive effect, you can complete the work with a rhetorical question or quote. However, the conclusion should gently affect each reader, so do not raise a categorical topic and do not express your opinion again. Remember that you have placed the main data in the body.
Come up with a Proper Topic
If you receive a topic for an exemplification essay, you will need to find interesting examples and arguments from quality sources. However, if you need to choose a topic, that is an additional problem. The topic should not be either primary or too narrow to win your target audience. Use these methods to find an idea:
Brainstorming. In a few minutes, write down all the thoughts that come to mind. Then select the brightest and work on improving them. Do not use complex words and long wording so that everyone can understand the name.
Consult with a teacher or students. Ask which topics have already been discussed a lot of times, which ones should be explained better. You can find out about sources that are trustworthy.
Learn about the latest news. Since an exemplification essay implies confirmation of one's opinion, the information must be new, because then it is accurate. You should watch the latest news or publications of magazines because some discussions on current topics are published in them.
Topics for Your Essay
If you're still confused, check out these essay topics:
The important role of education in the modern world
Addiction to antibiotics and medications
How gender equality is changing the relationship between men and women?
Pros and cons of weapons storage permits
Why each of us need health insurance?
Why scientific and technological progress makes us unemployed?
Social networks that were created for espionage
The impact of photos on social networks on our self-esteem
Internet as a new type of addiction regardless of age
How does propaganda affect our brains?
Should you switch to work online instead of the office?
At what age can a child start financial education?
How to solve the problem of air and water pollution?
Use these themes to push and develop your idea. Now you have an exemplification essay structure, so follow our guide step by step and you will create a quality paper. However, do not forget about rest in order to reboot your brain and ponder your arguments.
Get more info from our insights!
At Paytowritepaper, our main objective is to provide a high-quality assistance for academic assignment of any complexity. Except of writing help, we also share guides to different tasks and other information about student's lifestyles. Check the recommendations and reach our writers if you need any kind of writing assistance!
Get started