Briefly about Online Universities and the Learning Process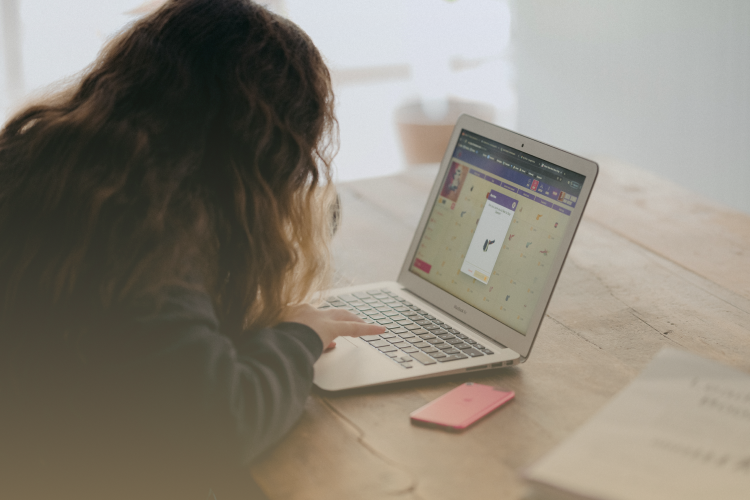 Many educational institutions in Australia offer distance learning for both international and local students. Moreover, there are even schools that don't have their physical location and exist online only.
Everything depends on this case from the field of your interest and preferences. The exiting options in Australia provide studies in technology, business, computer science, education, etc. However, some courses that require personal communication (for instance, physical science) are unavailable online.
Regardless of your program, such online studies usually consist of video lessons (recorded or live), scheduled online meetings with your professors, and your home assignments (reading and writing). During the studies, you communicate with your peers and professors mostly online or via email. Some programs even have their forums and websites for discussing all issues related to the studies. Such programs require exams you can pass online or at a local accredited testing center.
Benefits of the Online Education
The online studies can offer you many benefits. They are more flexible and sometimes offer even the same opportunities as traditional courses. You can be anywhere in the world, pass the same studies as Australian students, and receive the same degree.
Organizing your time on your own is another benefit of such online studies. You may arrange your schedule independently and save a lot of time. You may also combine your studies and work. Moreover, if you have any personal circumstances, your online studies may even save you in this case.
And of course, you can spend less money on your education. If you combine the studies and work, you can even manage to gain extra money.
To facilitate your studies, many universities have applied modern technologies for online communication, sharing documents, writing, etc. So, during these studies, you will also be able to become more proficient in the course of using such technologies.
Pay Attention to These Features of Online Universities
For your convenience, here are the main features you should pay attention to when choosing your online program:
degree – check whether a program offers its degree and what kind of degree it provides;
accreditation of your target university – you need to be sure this university is allowed to conduct studies and confer degrees;
timeline – evaluate how long it will take to pass this program;
price – estimate costs you can bear during your studies, including all fees during the submission and review of documents; make sure your budget is at least sufficient for a program you are interested in;
classes you are going to pass – review this information thoroughly to know more about skills and knowledge you may gain after these studies;
flexibility – determine whether this program suits all your expectations;
reputation and feedback – look for various forums and search for comments from the former students. Apart from providing you additional information about the university in which you are interested, they also can share with your useful insights about how to succeed during the studies.
After reviewing these points, you will be able to make better choices.
TOP 5 Universities in Australia for Online Studies
For your convenience, here are the best universities that offer online studies:
The University of New England, the overall approach of this university, is student-centered. The University of New England applied various advanced technologies, developed its course content of the highest-quality, and involved experts for conducting the studies. Students obtain online here the advanced support and many resources. Their access to course materials is 24/7. The university's qualified instructors will help to clarify any problematic issues that may arise. This is a top university that provides various online courses. It can offer you many programs in business, arts, science, and education. Successful graduates from this university can expect high salaries. 
Charles Sturt University This is the largest online university in Australia. It has nearly 25 000 students who study online. The program at this university is very flexible. It consists of the recorded tutorials and lectures available through its online learning system. At the start, you will be able to pass your online orientation program. Apart from online resources, you will also have workshops and the assistance of advisers available via email, online chat, phone, or Skype. The IT support for your studies will be 24/7. You can also receive scholarships here and advice concerning your budget planning. This university is important for regional studies. It offers 19 online courses, but especially strong in science, arts, and technologies. Closer to the end of your studies, you will be able to receive from the qualified instructor's career advice help for searching your job, writing a resume, and passing your future interviews.
Deakin University Deakin University has its long-lasting experience of online-education and keeps its contact with more than 60 000 online students. This university offers cloud studies for students who are not able to attend classes personally. It is very strong in health, education, information technology, and engineering. Here you will find it: Cloud Campus and online community; Skype, phone, and email support; chat, and Facebook messaging. Moreover, you will also have here 24/7 support from the dedicated IT team. Of course, mentors, success coaches, and teachers will help you to succeed during the prospective studies. Students also receive here financial and disability support, physical and mental services, and legal advice.
Edith Cowan University Named after Edith Dircksey Cowan, an outstanding promoter of education and social justice in Australia, this university still keeps traditions. It has a wide range of courses, links with various organizations and industries. To help you get easier, it has many entry pathways programs and options for your studies, including online. The study environment of this university is proactive, innovative, and support. For students who cannot attend their studies personally for some reason, this university provides online opportunities with a wide range of units and courses. Here you will also get various supporting services: the library's mailing services, email-supported, and telephone services provided by counselors and career advisors. They will help you to boost academic skills, conduct workshops for you, and also meet you one-on-one, if necessary. This university has very high rankings and is strong in business and law. 
University of Southern Queensland This is a prominent educational institution in Australia, providing education through its three campuses, education partners, and online. The USQ ensures its unique support for building careers for students, so they could succeed in the modern competitive working environment. This university has one of the biggest online units and over 100 courses in nearly all fields. However, it is especially strong in health and engineering. Nearly 70% of students pursue their studies online using flexible and convenient classrooms. 
Other good options to consider
Apart from the mentioned above universities, there are many other good options to look at:
This university is located in Queensland and has its wide network of campuses throughout Australia. It offers many courses online.
Charles Darwin University
This university offers many 100 % online degree courses and can meet the needs of students from different regional areas.
Federation University Australia
This is a regional Victorian educational institution with its extensive list of online courses. It offers courses in IT, engineering, and various technical disciplines.
This university supported distance learning for years and has many popular online courses, including business management, teaching, and education.
Ducere Global Business School
This school is located in Melbourne and offers online courses in business, entrepreneurship, and management jointly with the University of Canberra.
This institution has very good global connections, on-campus, and online postgraduate courses.
This is a large university in Queensland that provides distance learning for various bachelor and postgraduate studies.
The University of Canberra is practically-focused and provides extensive employment opportunities. It is famous for its joint business degrees with Ducere Business School.
Swinburne University is famous for its degrees in communication, IT, education, and business.
Southern Cross University 
This is a regional university in the southern Queensland and northern NSW that has many online courses.
This university can meet the expectations of any student. It has various courses for both mature-age students and school leavers.
University of South Australia 
This university has its extensive range of online bachelor degrees. Students can obtain here the required tutor support seven days per week.
Free studies
If you are looking for free online courses, then pay attention to such resources as Open Learn, Alison, EdX, etc. Even many universities offer some of their full degree programs for free.
For instance, you may look at the University of People that offers both undergraduate and graduate academic degrees in computer science, business, education, and health administration. You can gain here your higher education online with a flexible schedule. This university is tuition-free. However, you still need to pay minor assessment fees.
Final Words
Accredited online universities in Australia are open for national and international students. They can offer both online undergraduate and graduate courses. Such courses are more flexible, so you can combine your studies and work or other personal matters.
So, good luck to you.
Get more info from our insights!
At Paytowritepaper, our main objective is to provide a high-quality assistance for academic assignment of any complexity. Except of writing help, we also share guides to different tasks and other information about student's lifestyles. Check the recommendations and reach our writers if you need any kind of writing assistance!
Get started