How You Can Increase The Volume Of The Essay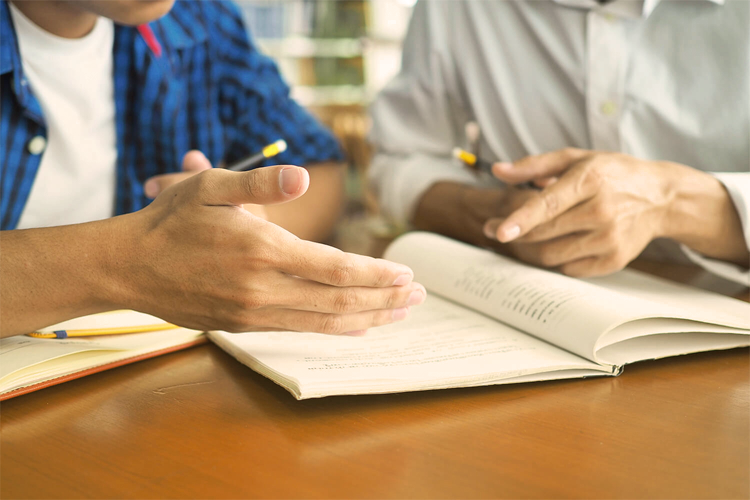 Surely you have encountered such a problem as the minimum allowable volume of an essay. Teachers do not always make concessions and accept jobs that are a little short of this minimum threshold. It happens – I wrote an essay, edited it, checked it several times. And everything is right in it – a catchy headline, an excellent central part and accurate conclusions, but in terms of volume, more needs.
Taking a potentially long text as a whole can make it seem heavy. You can lose the desire to write, delay the deadline – which is undesirable. This means that you need to split the task into small semantic components.
Let's say there is a topic you know the best. Understand the characteristics and nuances that affect the final quality assessment. You can highlight their essential aspects. Therefore, you will be able to present the material, achieve the desired effect, and correctly place accents. But how do you increase the length of the text? We will talk about this in our article, read carefully to know about all the tips.
Computer Programs
First of all, do not forget about the rules for the essay's design – they imply using a 14-point font. We do width alignment in Word or Google Docs programs – and a small increase in pages already provide. But that's not all. Select all the text, right-click, and choose the Paragraph command. Set the paragraph's parameters: first-line indent – 1.5 cm, spacing before and after the paragraph – 6 points and one and a half line spacing.
If the text does not stretch to the desired size, select it and run the Format, Font command. Click the Interval Tab. Set sparse spacing and enable kerning for characters 14 points or more.
Still need more pages? Then let's go for a little trick. Select all the text and set the font size to 14.5. It isn't easy to distinguish a font of 14 points from 14.5 points by eye, but there will be an increase in the pages.
If, after all this, there are still not enough pages, then you still need to look for additional material. You can't make ten out of one page, no matter how much you want it. However, the amount of text can be increased by inserting various objects into the text, such as pictures (of course, related to the main topic).
Dilute Text
If your task is to describe a book or write a review, we can offer you an alternative option to increase the text's length. This can be done as follows:
Include in the description of more elements of the environment – furniture, weather, sounds, smells, etc. Please pay more attention to the appearance of people, their clothes, and you can add animals.
Translate some dialogues from direct speech to indirect speech, using the words "said," "pronounced," "commented." Moreover, these words can be used with the adjectives "surprised," "joyfully," "defiant," etc.
Add experiences to the heroes and provide them with a description of how they manifest. With such tricks, you can increase the text by one or two author's sheets. If you wrote an essay and the teacher set the minimum volume level too high and already lack more than two author's sheets, you need to think about another way to increase your work.
Dilute the Plot
This is more difficult than diluting the text, but still quite possible. How to do it?
add a storyline to a secondary hero. It is unnecessary to intertwine it with the main plot; you can arrange it in the form of memories or a story;
Conduct an audit of the questions raised and determine which questions remained unanswered. These can be questions and conflicts, intrigues, or additional storylines; they all require an answer or completion;
zoom in on the main idea. If the work is small, this indicates the plot's limited nature in space or time. By expanding this framework, you can add some interesting stories.
Still, it should note that writing an essay is a creative process, and, first of all, it depends on whether your text will reach the reader. And adding text is, rather, a formal aspect that must be taken into account when communicating with a teacher.
Add Facts
Instead of abstractions, use specific data that is relevant to the topic. For example, like this:
Abstractions:
Highly qualified specialists.
Not abstractions:
There are diplomas of SEO-academy; they were certified in Google Analytics and Yandex.Metrica. We constantly confirm our knowledge of internal corporate tests. Those who did not pass – go to retraining.
Abstractions:
Extensive work experience.
Not abstractions:
Seven years in copywriting, three years in SEO. We have been engaged in complex Internet marketing for two years. Now we are actively developing the direction of analytics.
Use Examples
Insert an example on a topic from your own experience or friends' experience in the text. It works better than dry theory and explains how the knowledge gained can be applied in practice. Be careful! When you are making an example, do not use water.
Answers to Related Questions
No text can be perfectly complete. Any of your articles can be supplemented with details, regardless of what you are writing about. For example, if you are writing a text about biology, you can touch more on ​​all parts related to biology, providing the reader with more useful data.
The only nuance that should be taken into account is avoiding situations when the text becomes incomplete and raises a lot of questions after reading. In order not to put yourself in an awkward position and not to take yourself and the reader into the jungle, ask a question, and give an answer to it in an understandable and accessible form.
Saturation Text
All that is needed is to add more colors, but so that it was not just water, but the additional coloring of words and sentences. Imagine a house, gray and dull, but with decent interior decoration. If you paint it in pleasant colors, then living in it will not change, but it will look more attractive from the outside.
Example:
The vase was on the table.
A gray and straightforward sentence. Let's saturate it:
The crystal vase stood on an old table with occasional cracks but covered with a clean white tablecloth.
Any means of language (metaphors, epithets, phrases, etc.) are suitable for saturation; the main thing is not to go too far and not distort the meaning.
Examples, Quotes, and Reviews
Examples, quotes, and reviews will certainly increase the number of characters adding persuasiveness. This is quite logical: if you confirm what was said with a quote or give an example that demonstrates your correctness, this significantly increases your readers' degree of trust.
Include Additional Information
It is simply impossible to fit enough information into a small text size. And if it is not enough, how will the reader understand the meaning? In this case, we increase the amount of content. By talking about an example essay process on the topic of fishing, you can include additional information.
We tell in separate subheadings what the fish loves and how it behaves in bad weather, like looking for food. Find additional sources. If you only have material on fishing, take for more and texts where it is indicated about food preparation, finding the right fishing place, and writing in your own words.
Additional themes help to increase the size of the text significantly. Just include the information carefully so that the article is interesting to read.
Make Bulleted Lists
What is an essay without such inclusions? Enumerations make the article more exciting and more not only quantitatively, but also visually. There is a lot of controversy over how many lists the text can include.
Someone says that no more than two are allowed, others argue that sizes – 50/50 (half of the text is normal, half of the bulleted lists) have a positive effect on the text. Some talk about the advantages of articles in which most of the list is taken.
In general, bulleted lists are a personal option to increase the text size. How to do this – determine according to the situation. In the article on fishing, you can make a list of rods, bait, or places where fish like to live more. There are thousands of examples, and to the text of various orientations, you can apply several enumeration options.
Include Your Thoughts
As another way to increase the text's size, you can use facts from your own experience. Of course, the author does not have personal knowledge in all directions, but each person will remember something interesting and write about it in most cases.
Even if you are not fishing, you probably saw how it happens when you were resting on the ponds or did your neighbor talk about how to hook the fish when biting? Think, and we are sure that everyone will remember some stories from life.
You can include additional thoughts from someone else's experience, passing it off as your own. Who will verify your information? Find a unique article on the topic, "pull out" an interesting fact and write it into the paper, thereby increasing its size and making it more interesting for the reader. There is nothing complicated.
Replace the Length of the Space
The usual space is used in the text to separate words.
Prose writers often artificially increase the interword space by two, three, or more times. And if there are many such spaces in each line, then the work itself can increase significantly.
The horizontal space appears automatically after the end of the paragraph, when using direct speech, in verses. Its length varies depending on the content of the text and seems to be natural. The most extended lowercase spaces use in dictionaries with letter-by-letter sections.
When publishing work on an A4 page, 35 lines fit. This includes both lines of text and vertical spaces used for good readability of the text. Usually, space is on one line. And between paragraphs, articles that are different in meaning can reach from several lines to a whole page.
It is permissible for the author to deliberately increase the number of interlinear spaces, thereby increasing the text's volume. Remember that starting with a triple inline spacing, the meaning of what is written worsens.
Add Inserts
As inserts, partial or whole inserts, you can use ornate letters, photographs, drawings, paintings, etchings, monograms, rapports – repeating small patterns – along the page border and blank pages.
Let me remind you that epigraphs are also insertions into a work. They are often used to reveal the essence of a chapter, section, topic, and work as a whole. And the more you use epigraphs, the more you increase the page-by-page volume of the text. Simultaneously, the use of epigraphs is a hidden indicator of your erudition, which causes respect for you as an author.
Structure Your Essay
You can structure the text with subheadings, paragraphs, and lists by meaning. It is advisable not to stretch the paragraphs more than 6-7 lines. Tables are well received, where they are relevant. Don't overuse lists – yes, they are useful, help structure and simplify perception, but submitting any listing as a list is a bad idea. It would help if you had variety.
Readability is essential — present complex phrases in simple terms with clear words. Avoid unreasonable generalizing ratings like "best," "most," etc. First, you need to list the reasons for the rating, and then give it or leave it to the audience.
Reread what you have written. If the inner announcer stumbles over words or phrases, redo them. A matter of taste, of course, but the smoother the text, the better.
All paragraphs and sentences must have a semantic ending. It would help if you did not sculpt blocks that are different in meaning into one paragraph or subheading. They need to be separated. This will simplify the perception of the material; you will be more convincing.
Get more info from our insights!
At Paytowritepaper, our main objective is to provide a high-quality assistance for academic assignment of any complexity. Except of writing help, we also share guides to different tasks and other information about student's lifestyles. Check the recommendations and reach our writers if you need any kind of writing assistance!
Get started